kbd75 keyboard build
 2018-08-05
I like hobbies, and my multimeter. Since I'm not a real engineer (I just pretend), finding accessible projects that let me use my soldering iron and multimeter are high on my list.
The mechanical keyboard trend really grabbed my interest, and I didn't want to just buy one and be done. Nooooo, I had to make it a real experience and justify my tools. Not really, I just wanted to do something more than just plug it in.
Finding a kit was a little difficult. I was not patient enough to read thread after thread on forums, or reaching out to someone and asking where they sourced their parts. I eventually settled on kbdfans, their site had a lot of in stock kits, keycaps, switches, etc…
The only downside was they ship from China. One of my packages was held up in customs at PDX for weeks. It was crazy! The customer service rep from kbdfans was really nice and did let me know that is sometimes the case.
The other downside to this project was getting keycaps. I see all of these incredibly cool looking keycaps on r/mechanical_keyboards and I have no idea where they are able to get them. Massdrop seems to be popular but I have missed all of the ones I wanted (I'm looking at you Godspeed)
Here is what I eventually settled on:
So, after parts were sourced, I started the build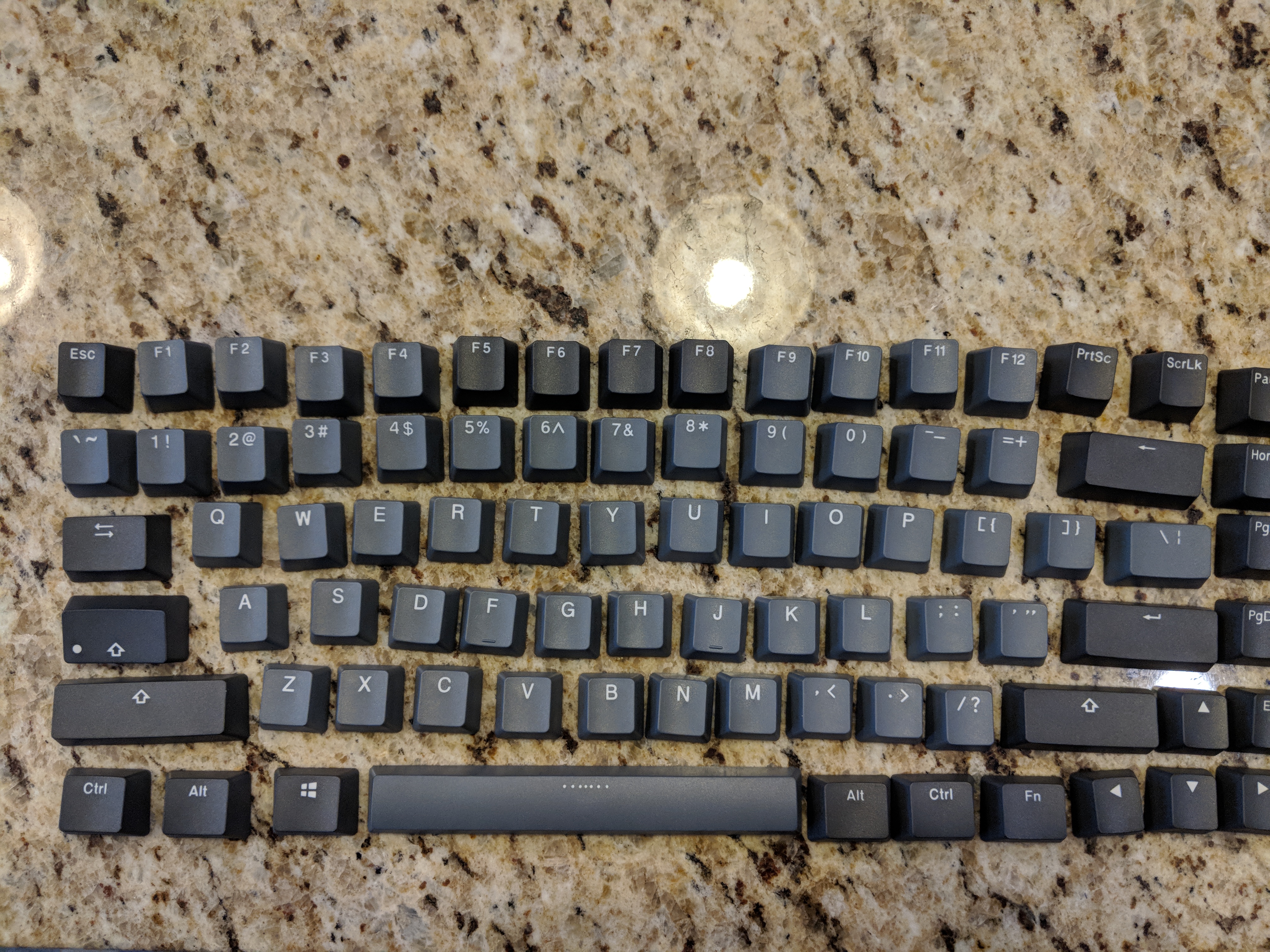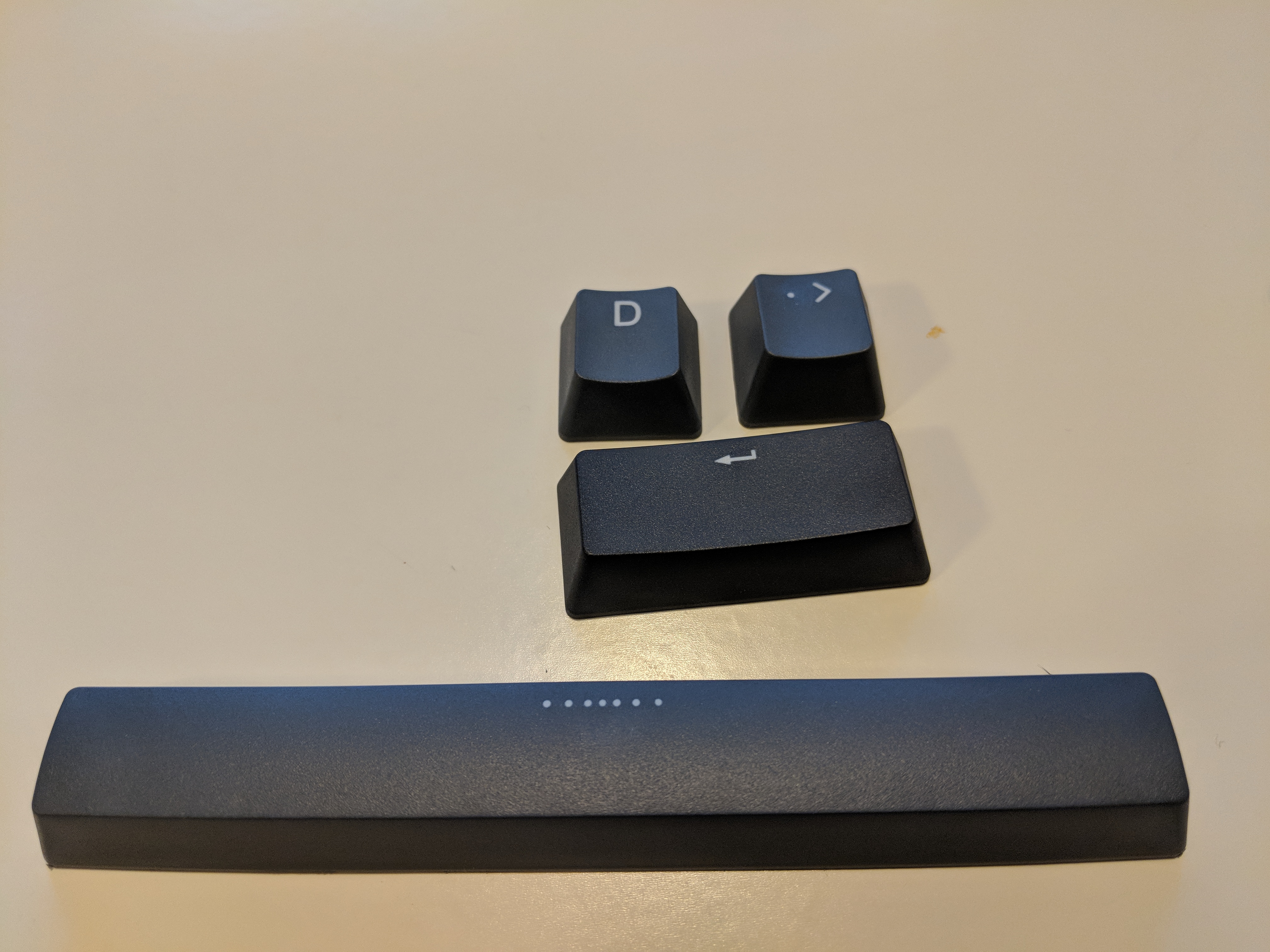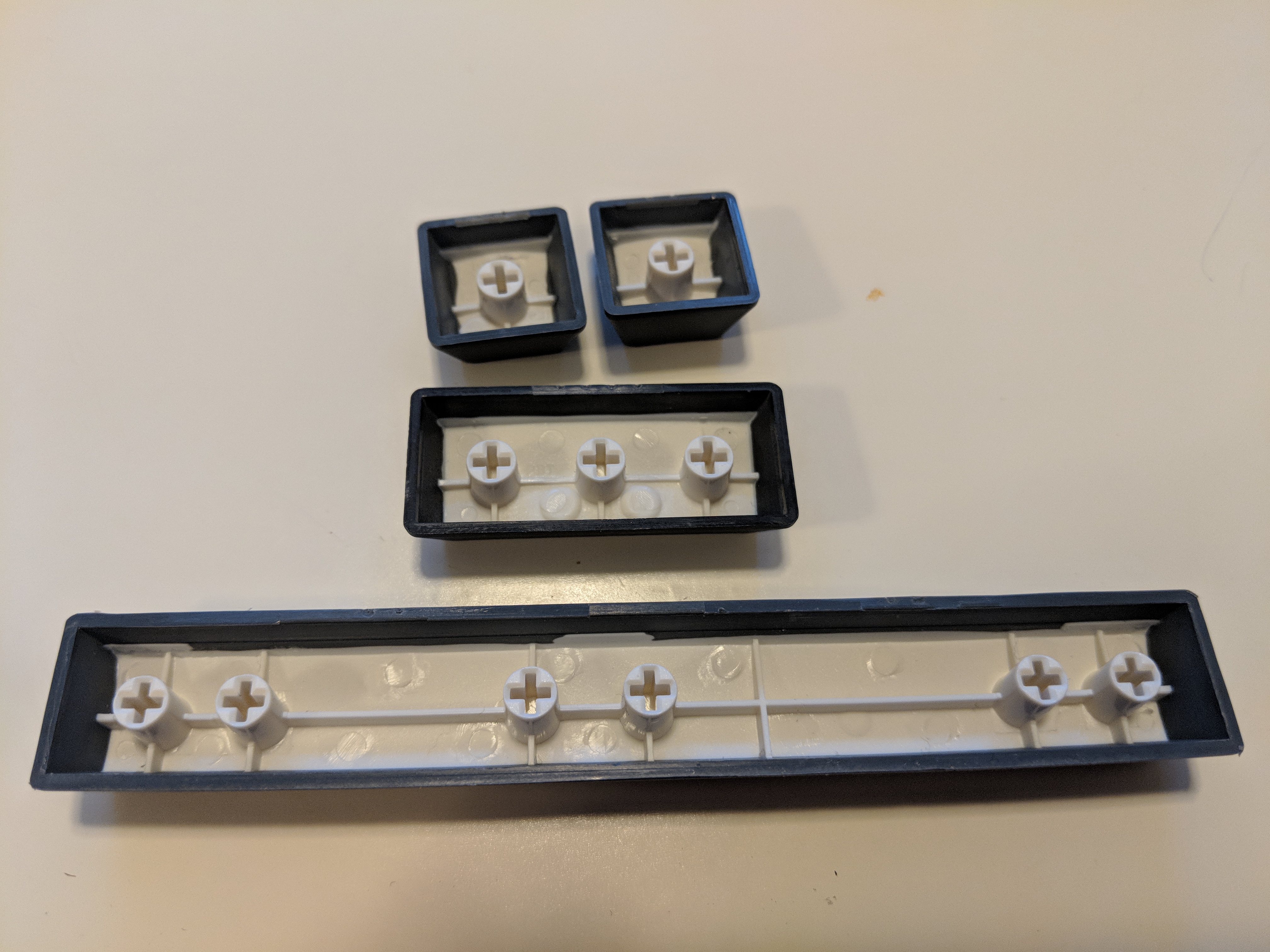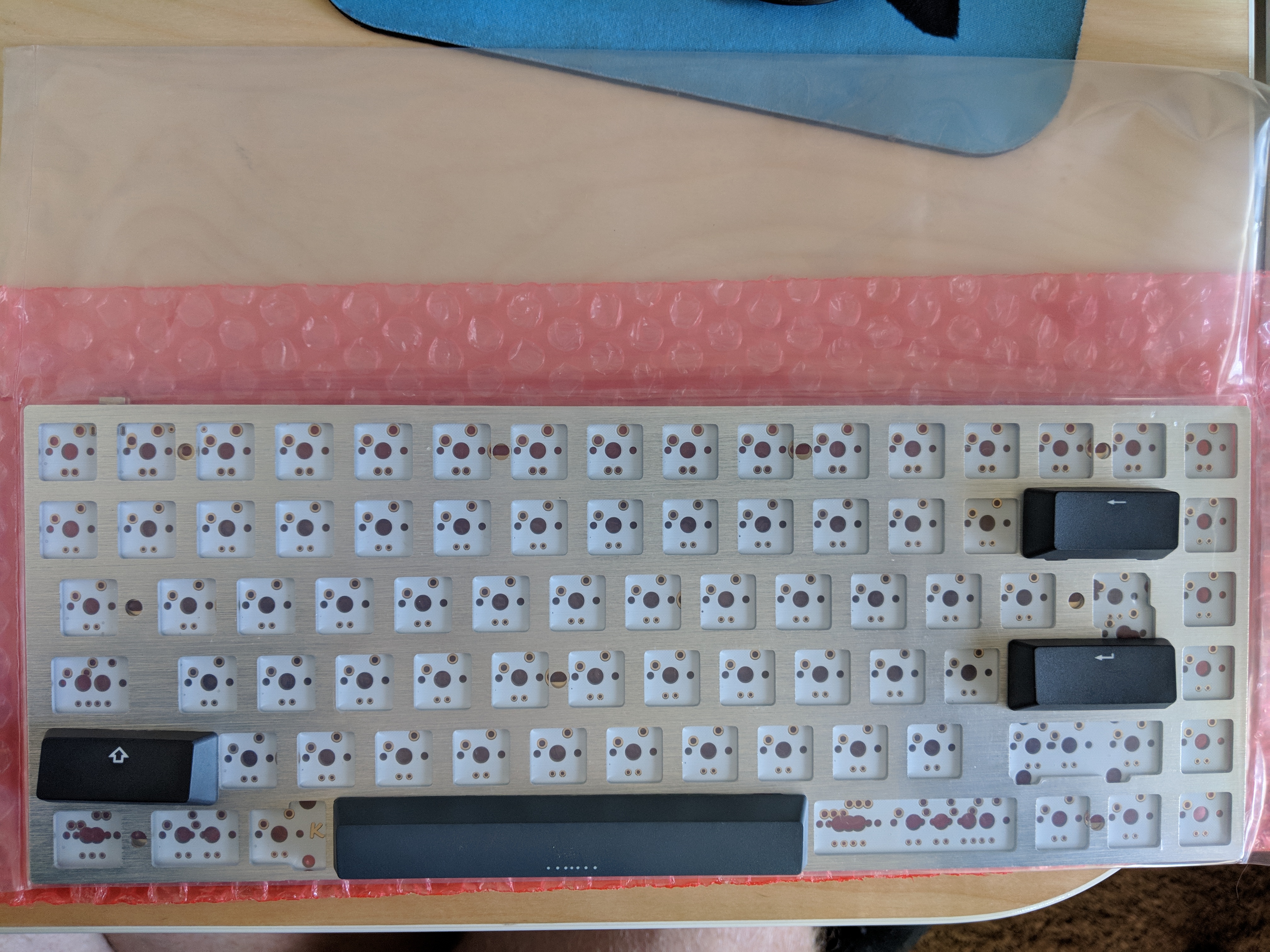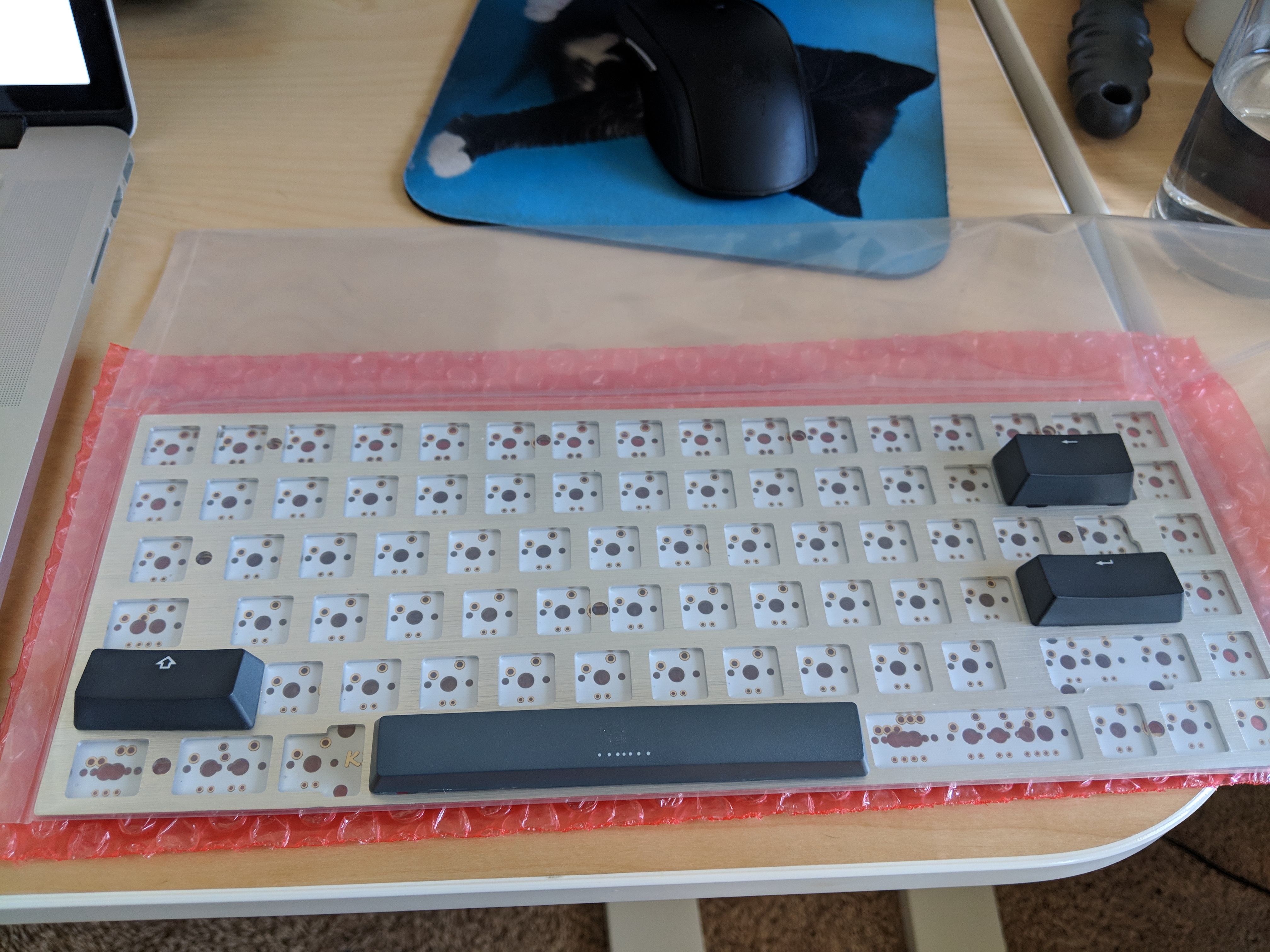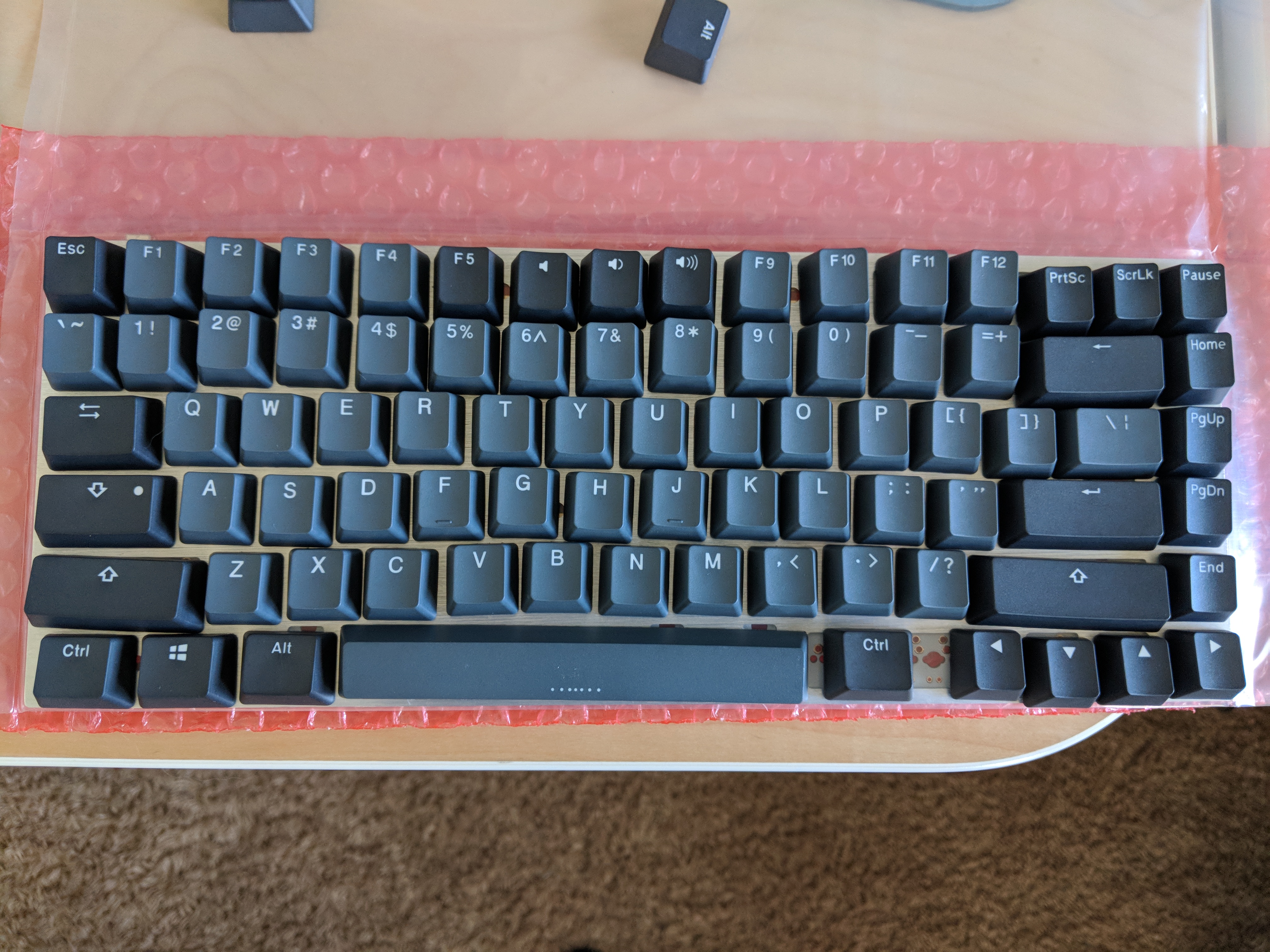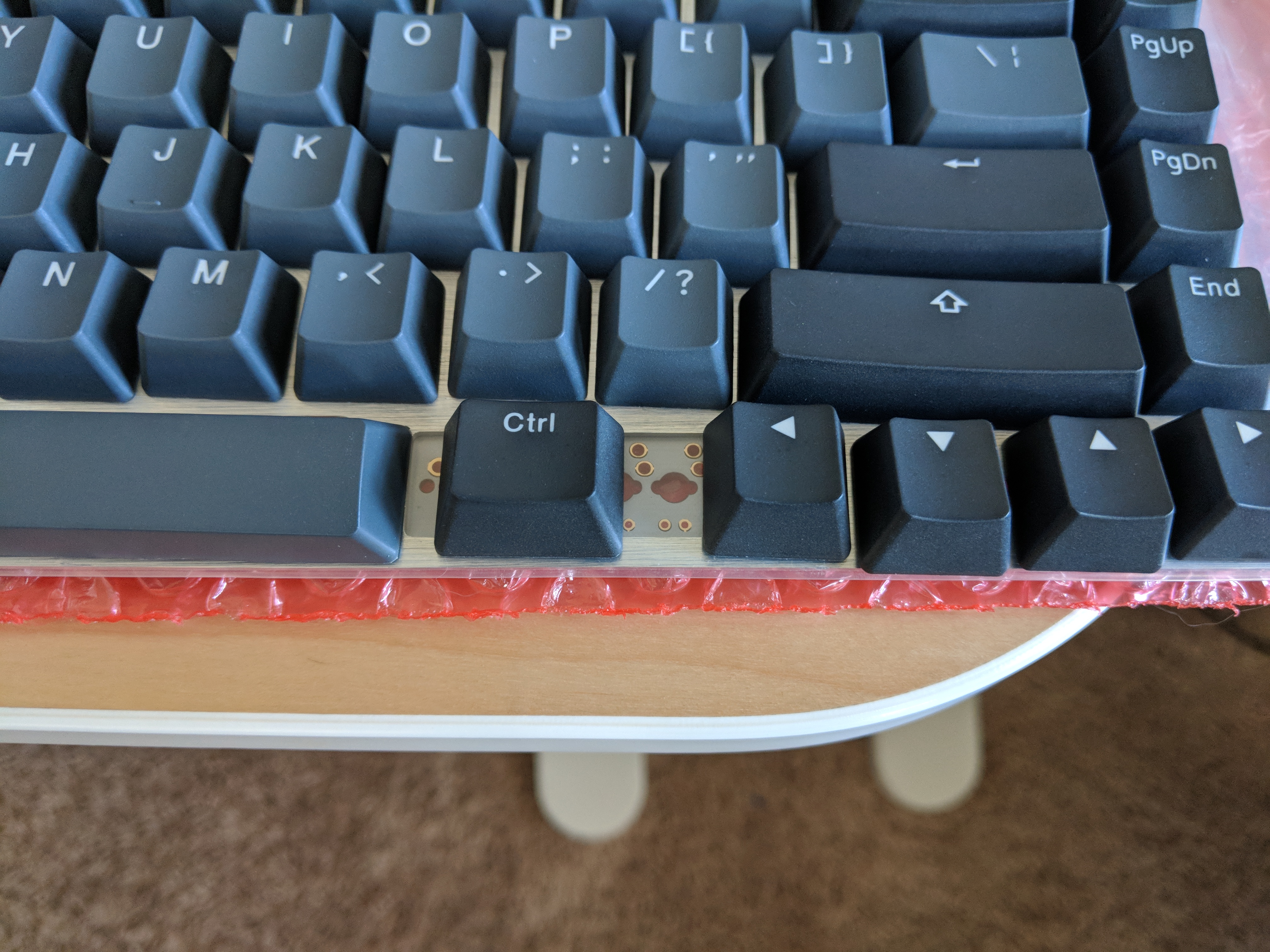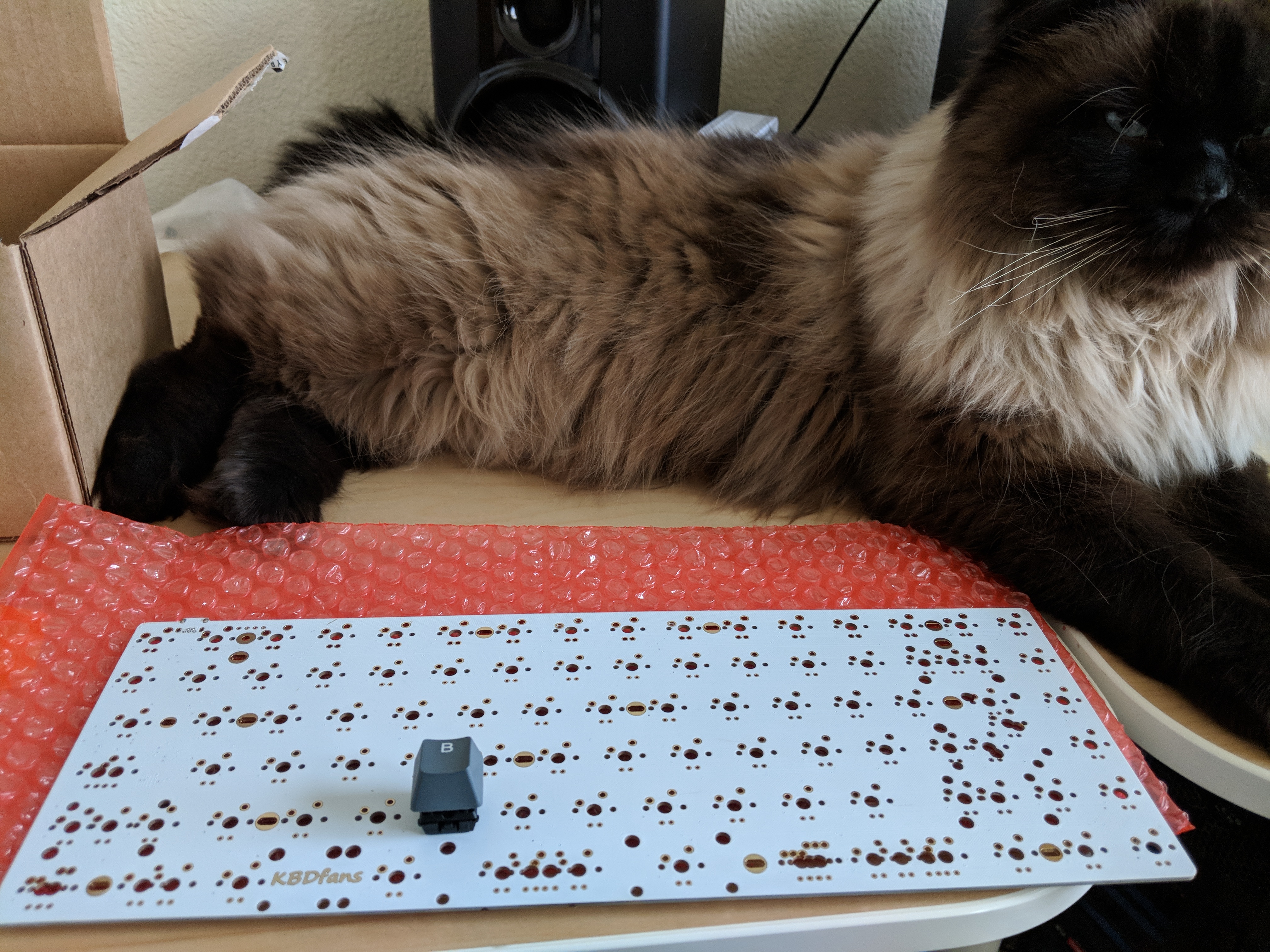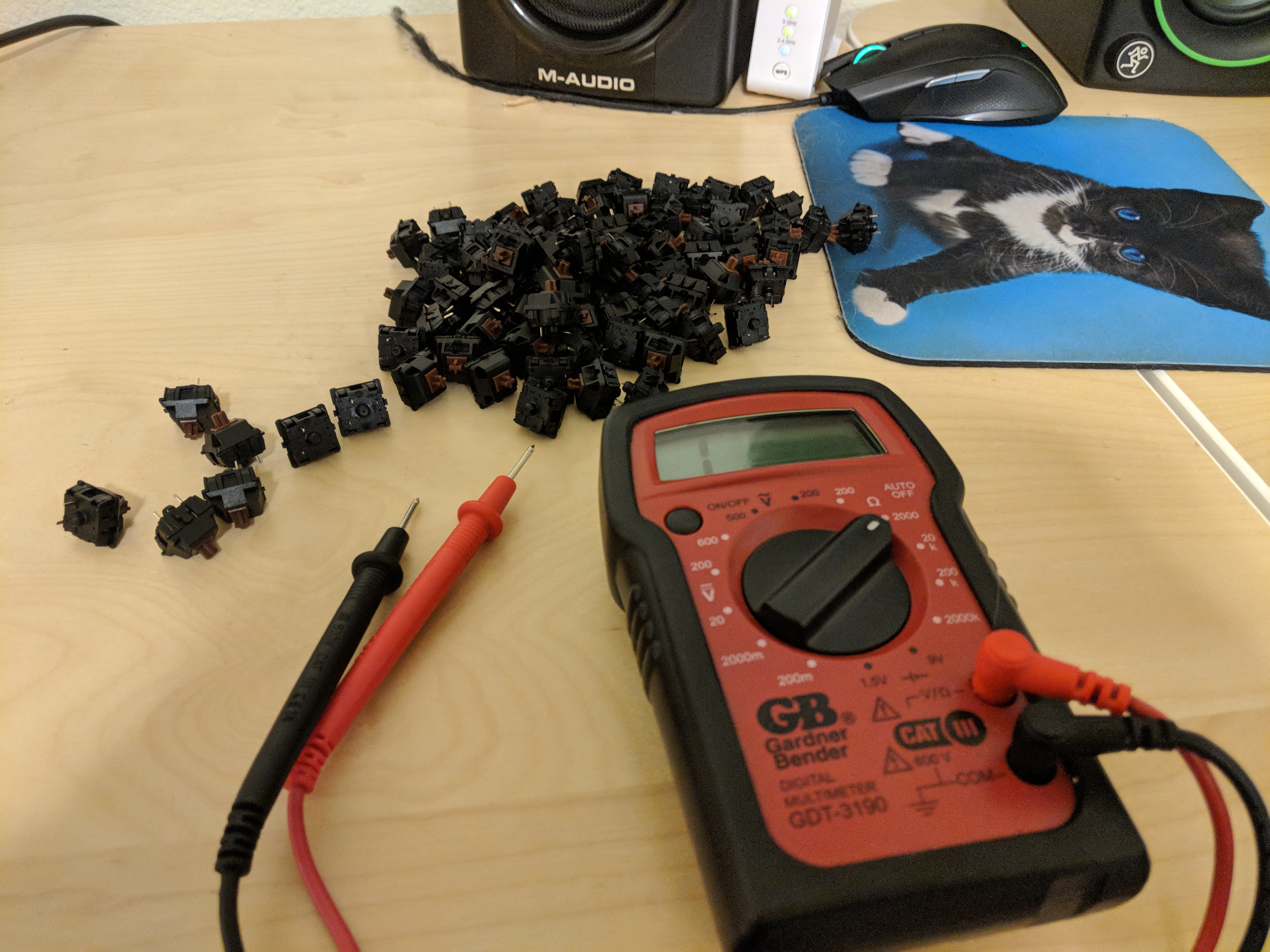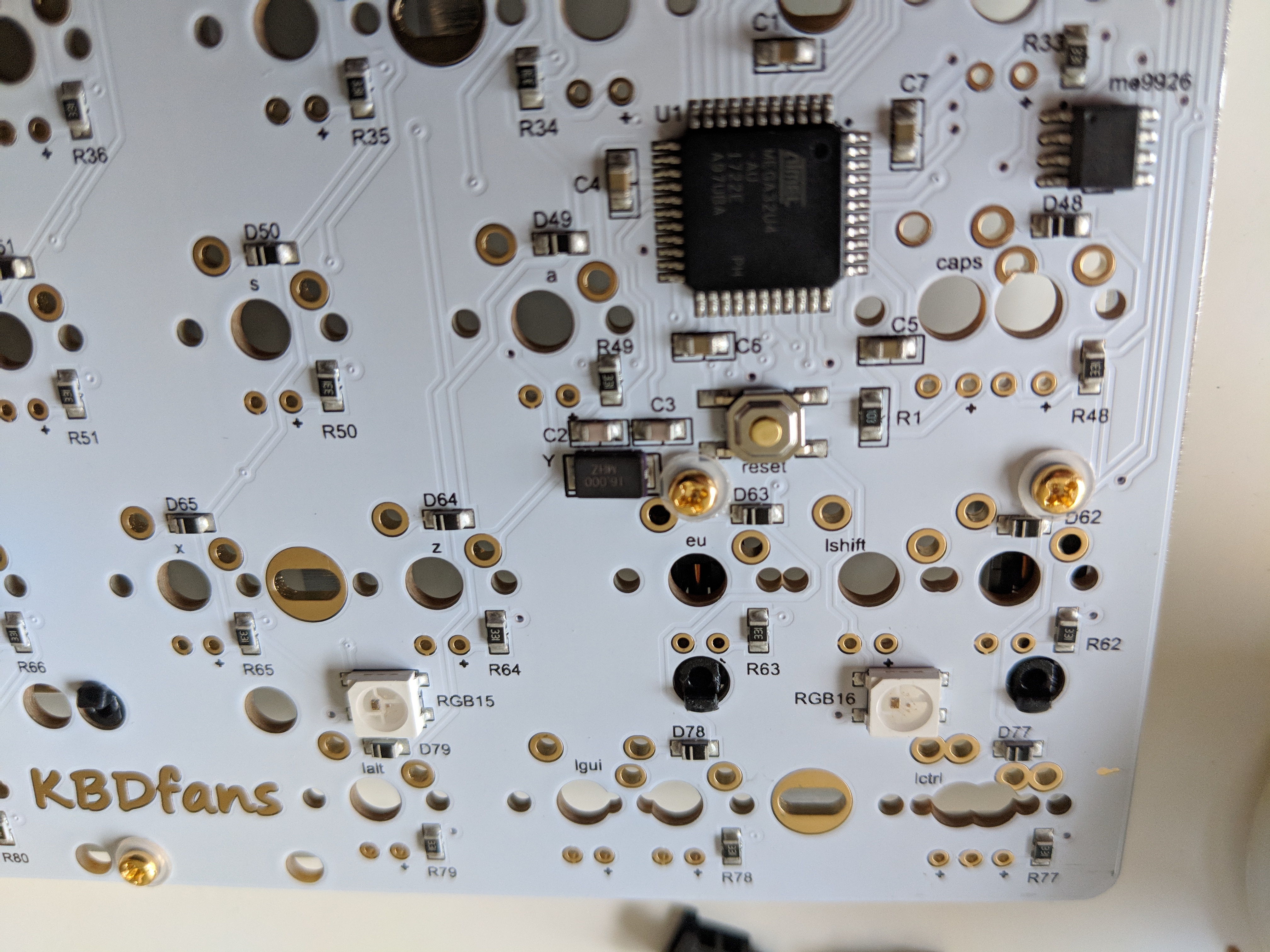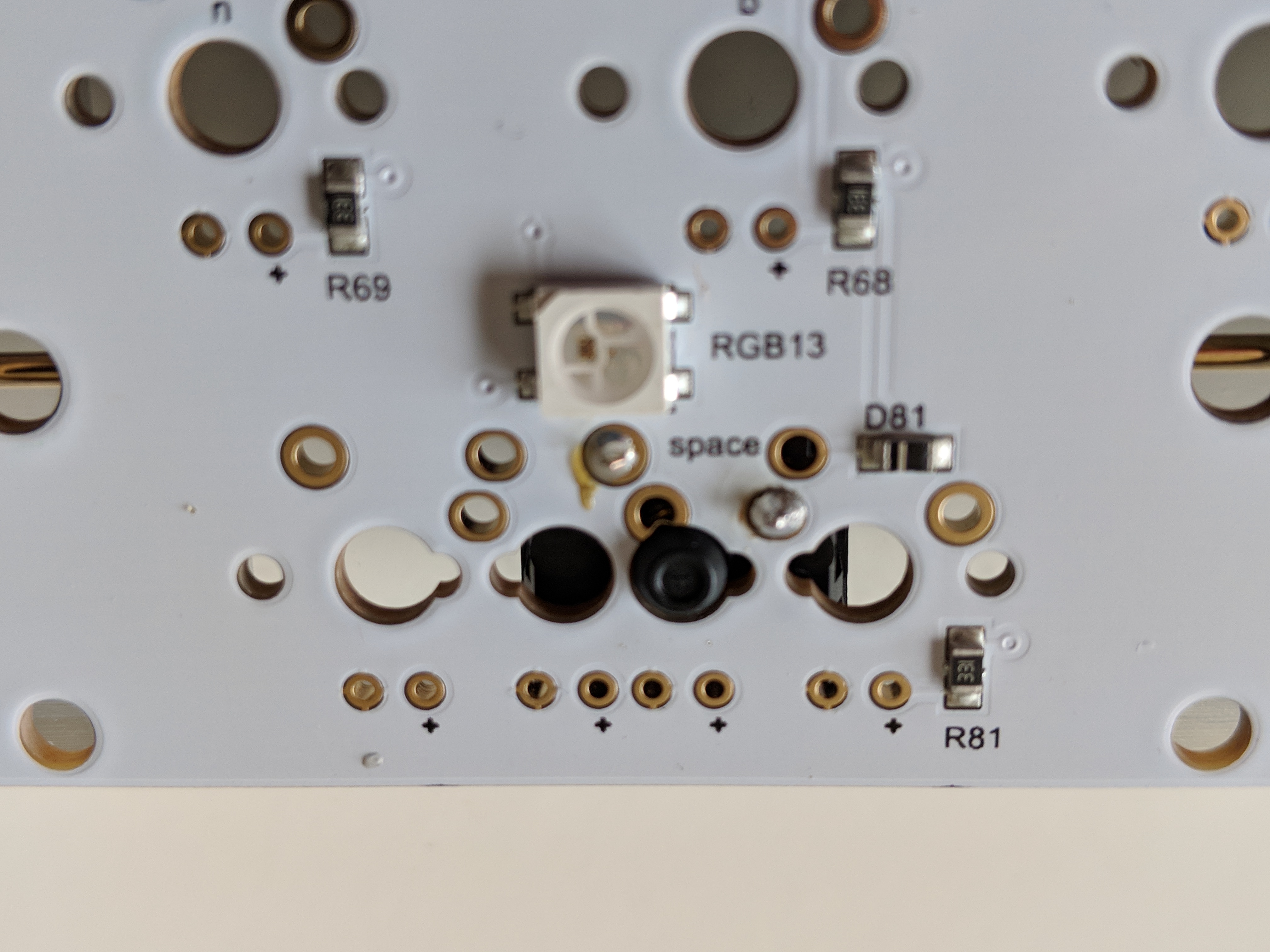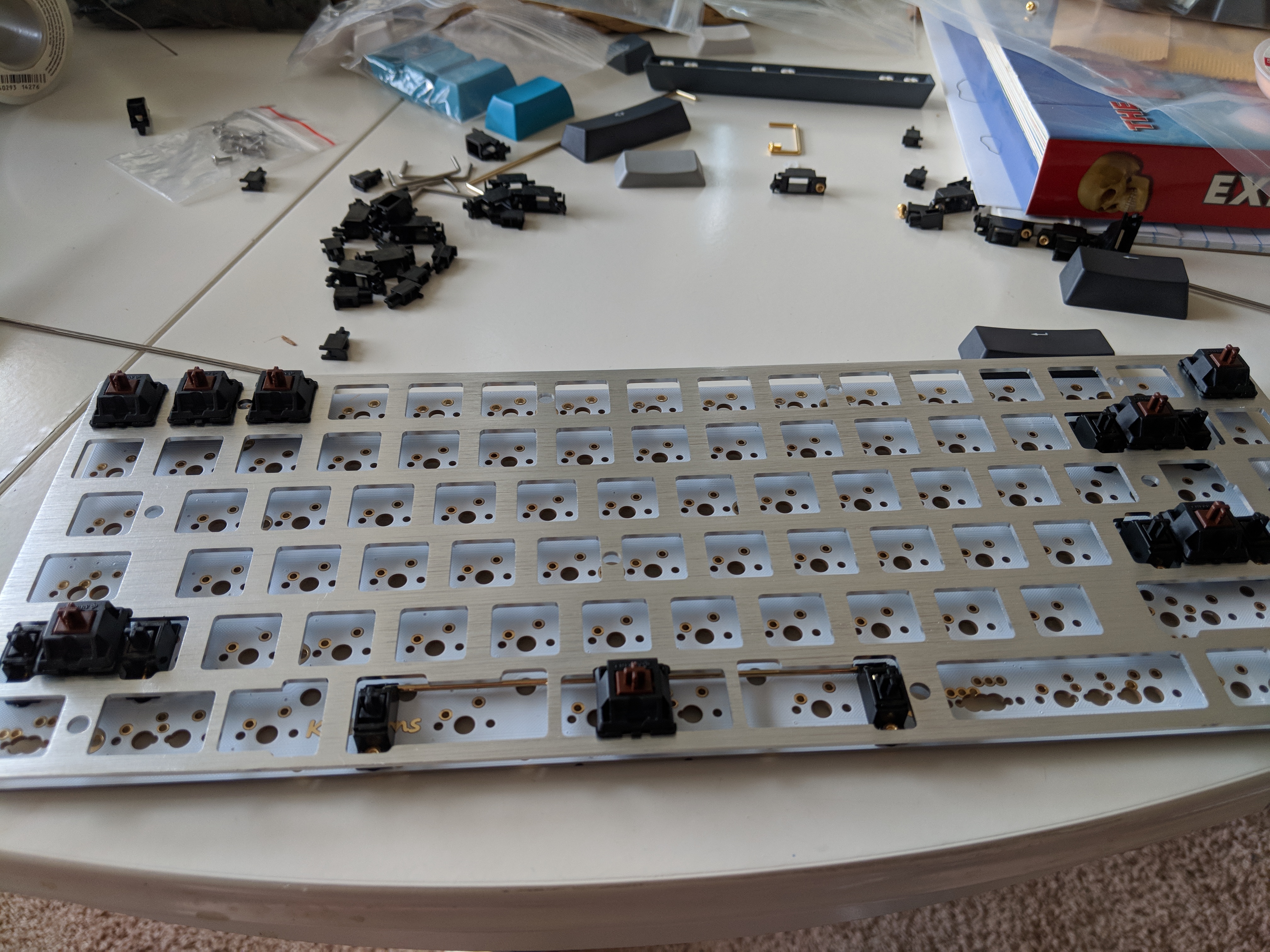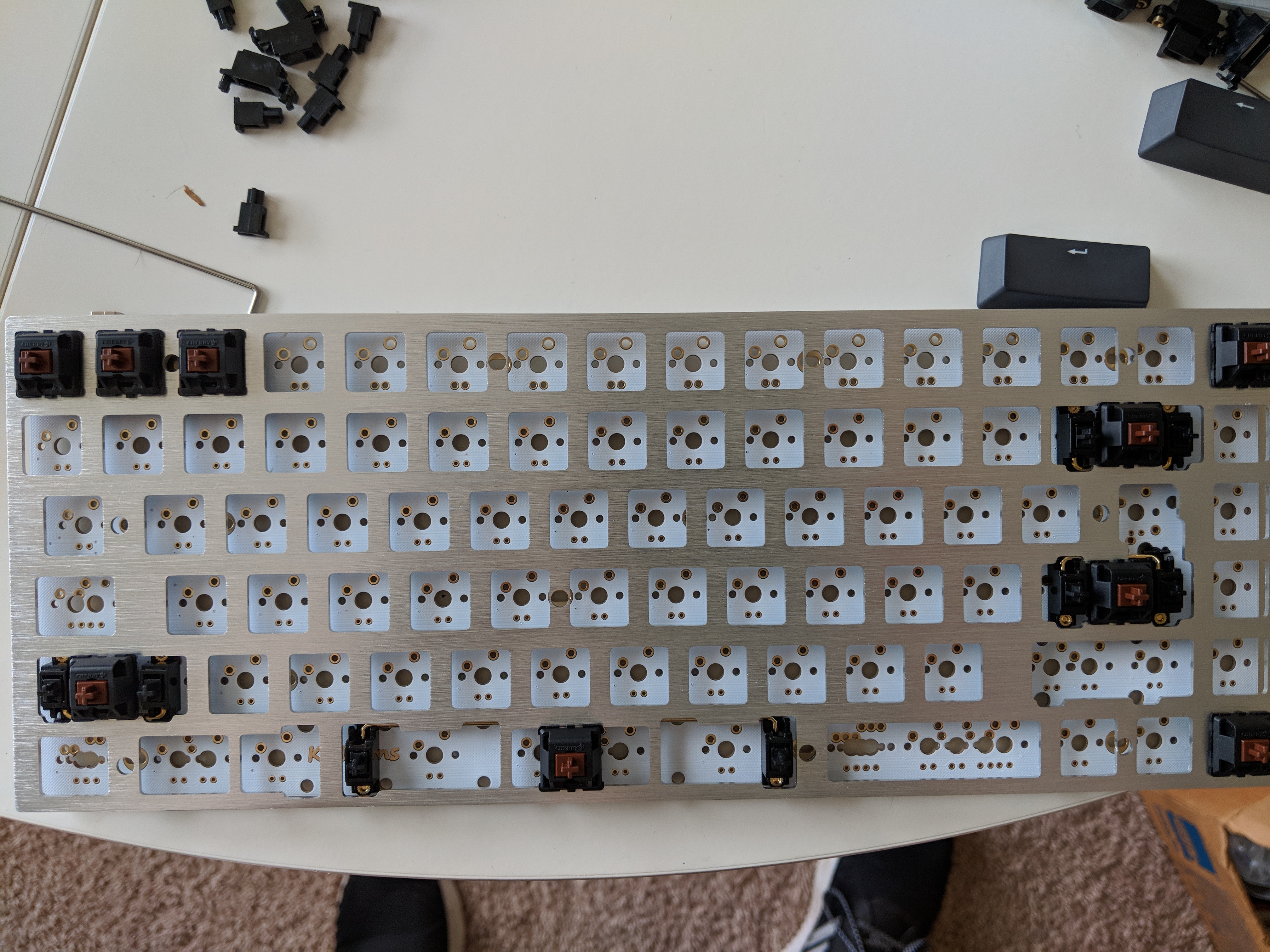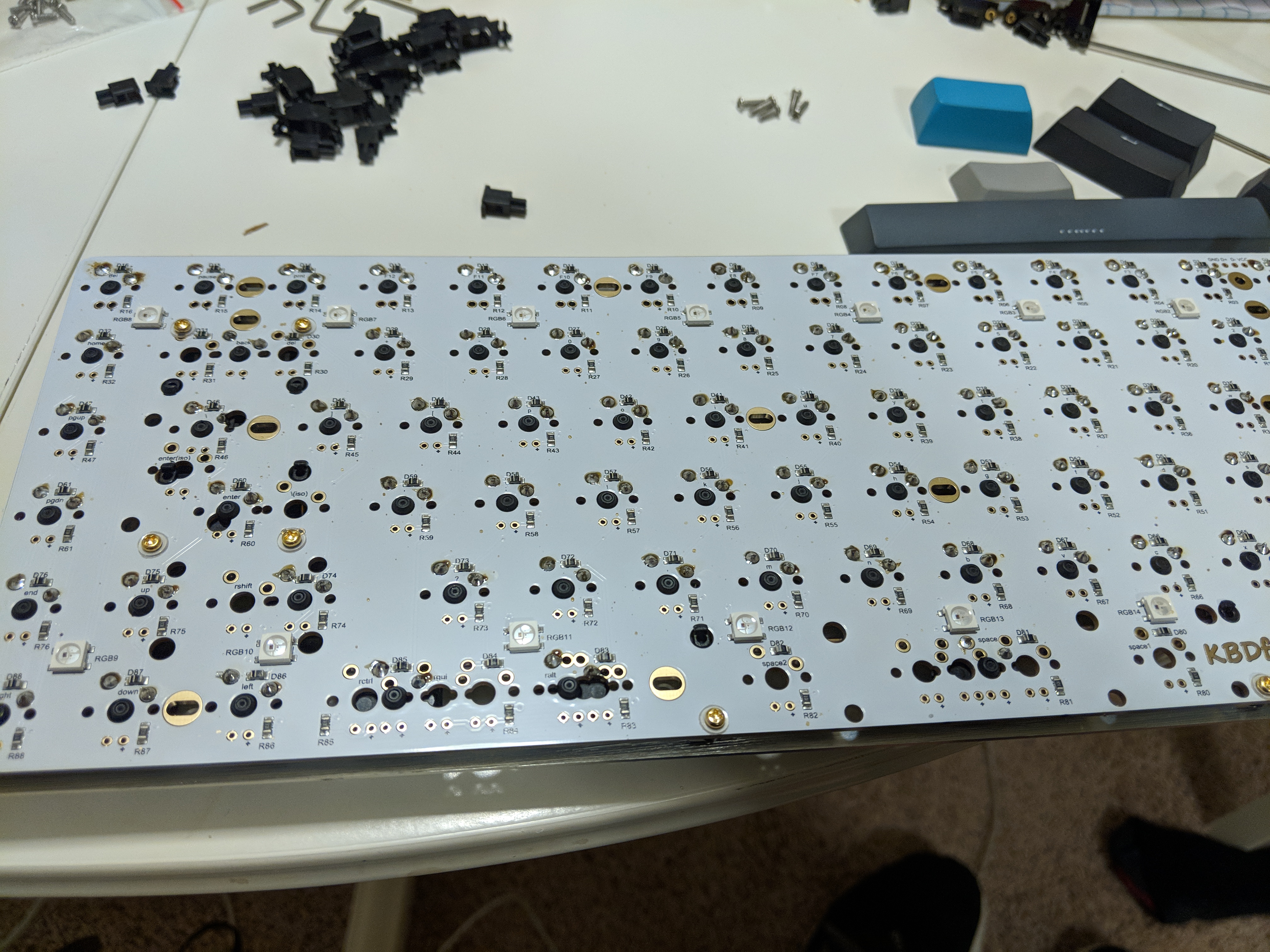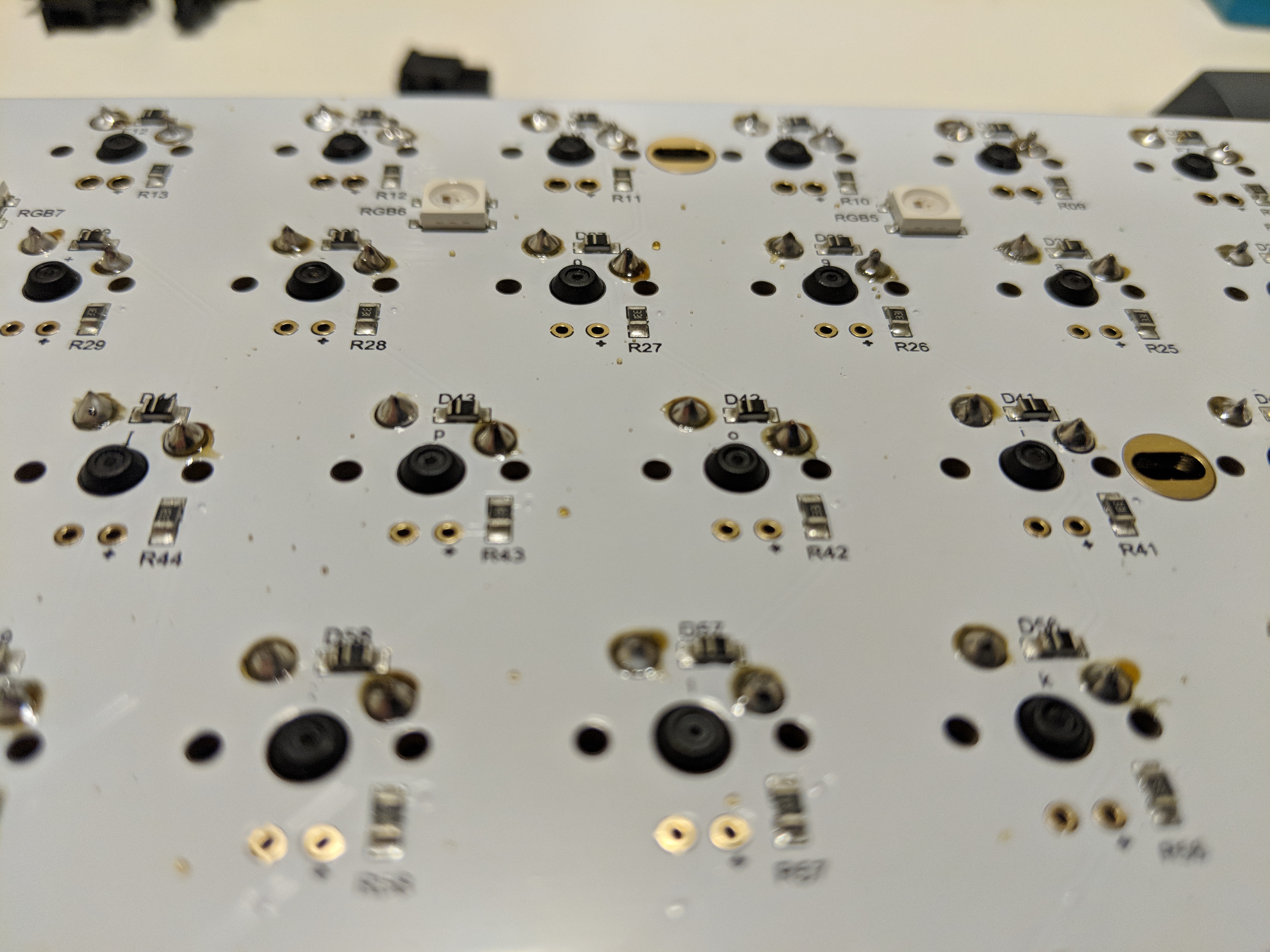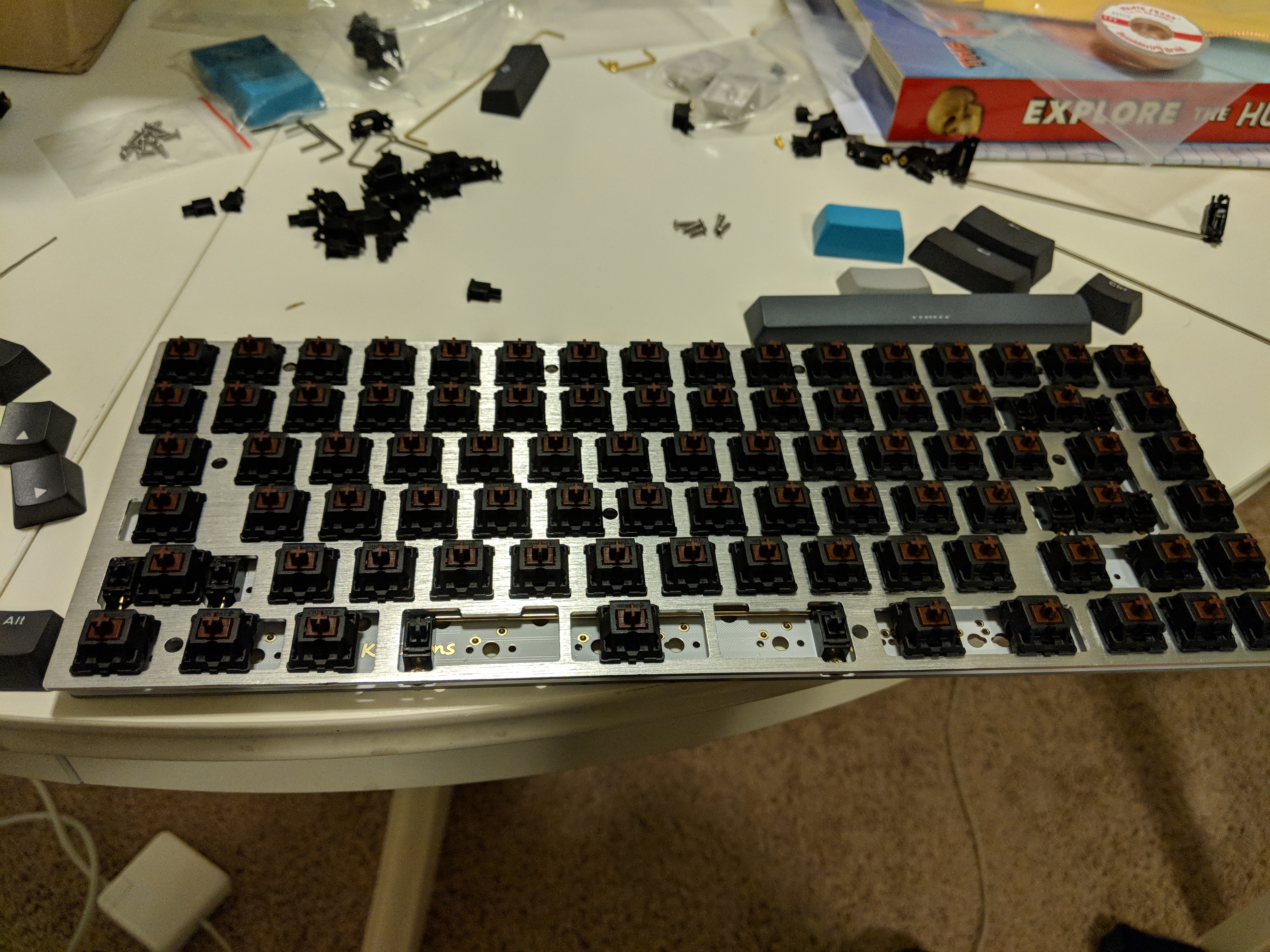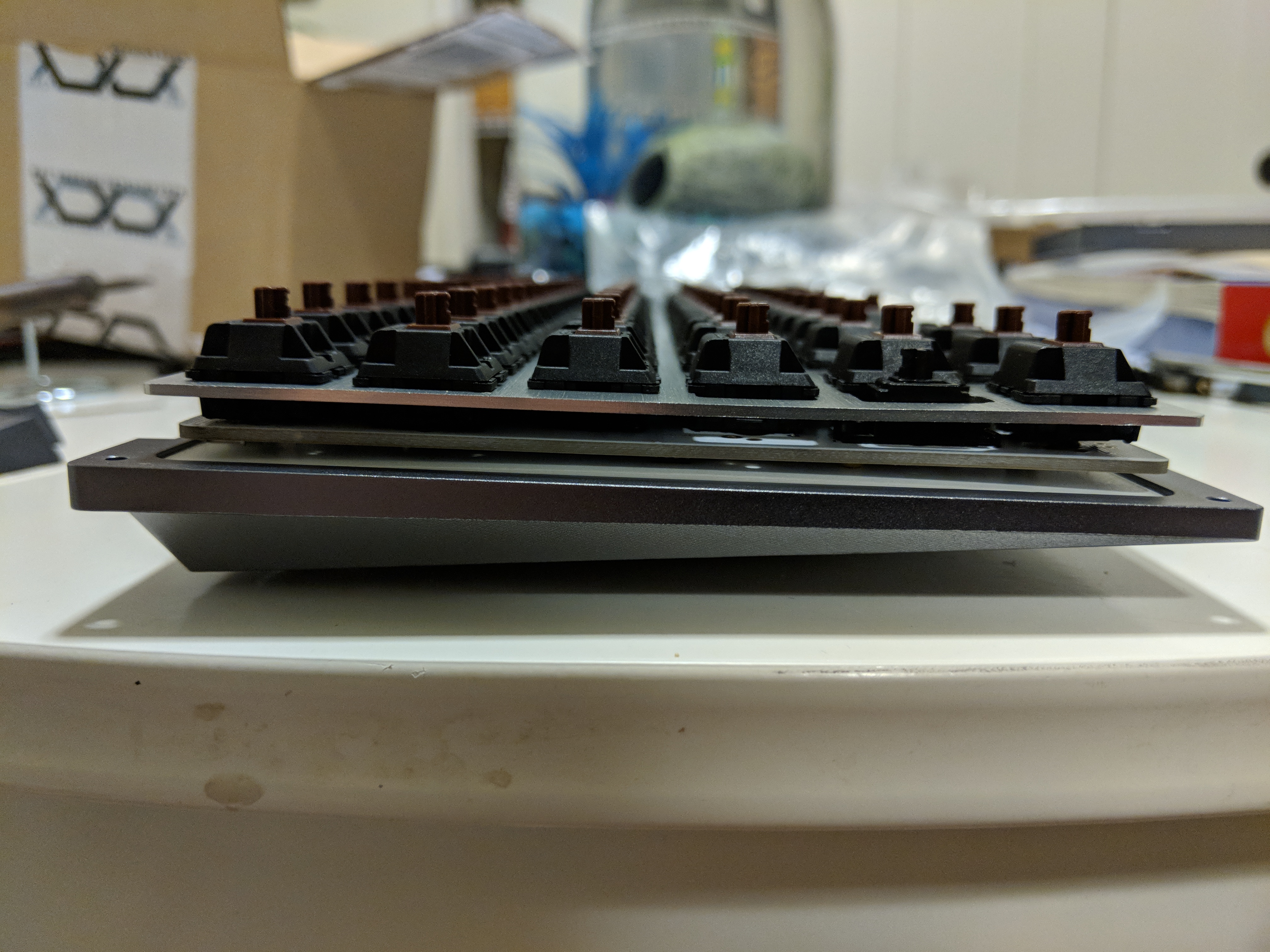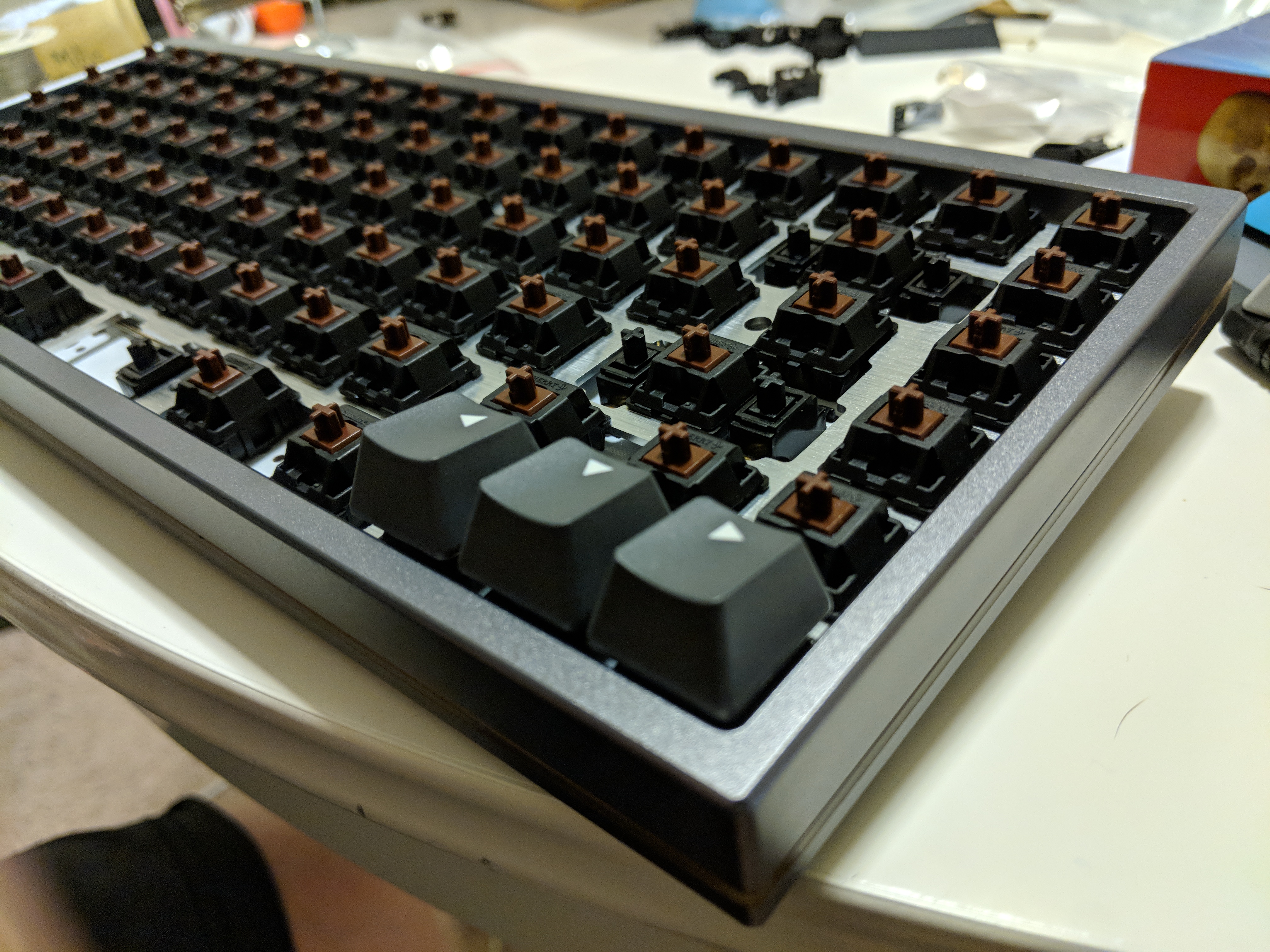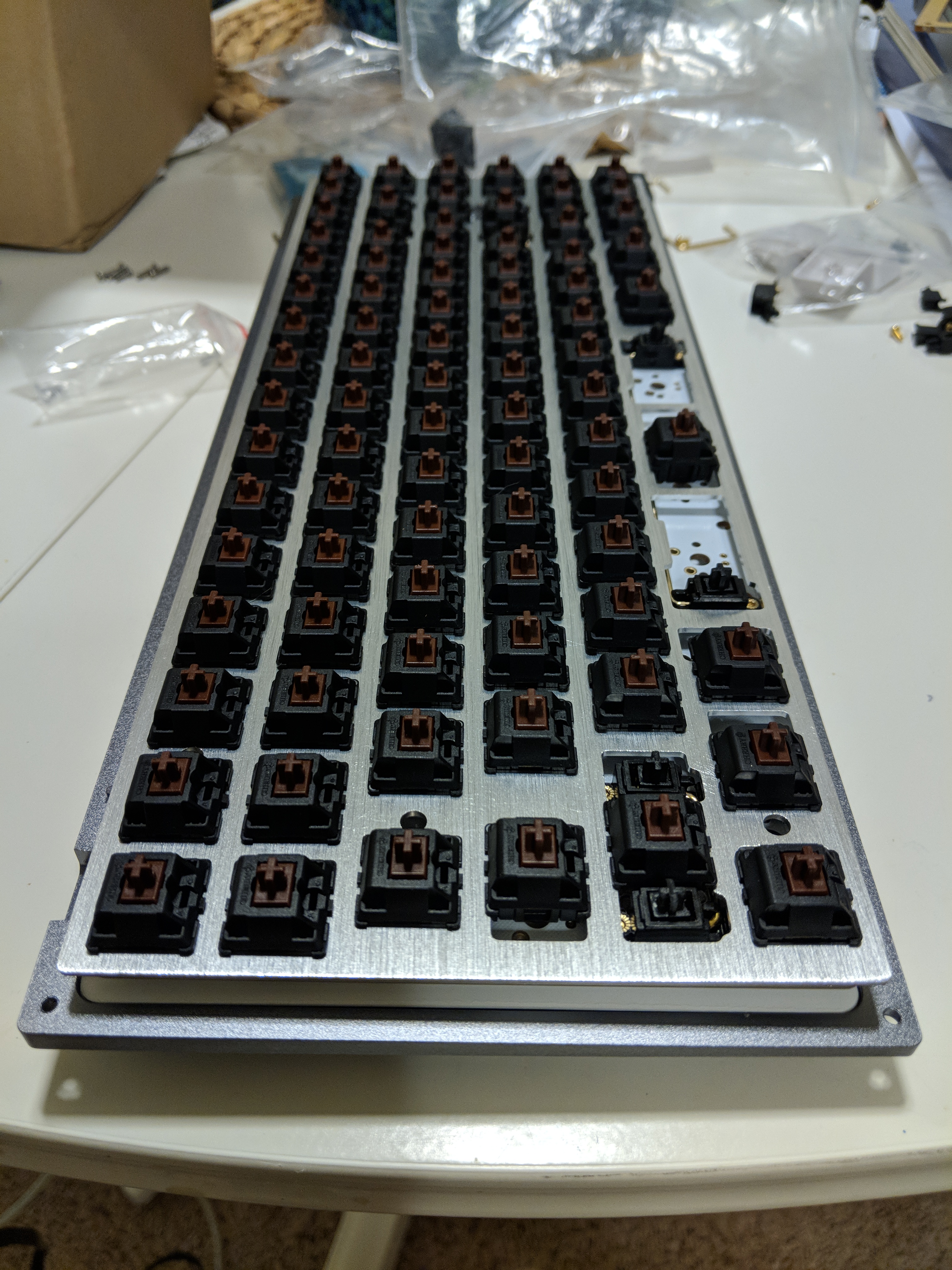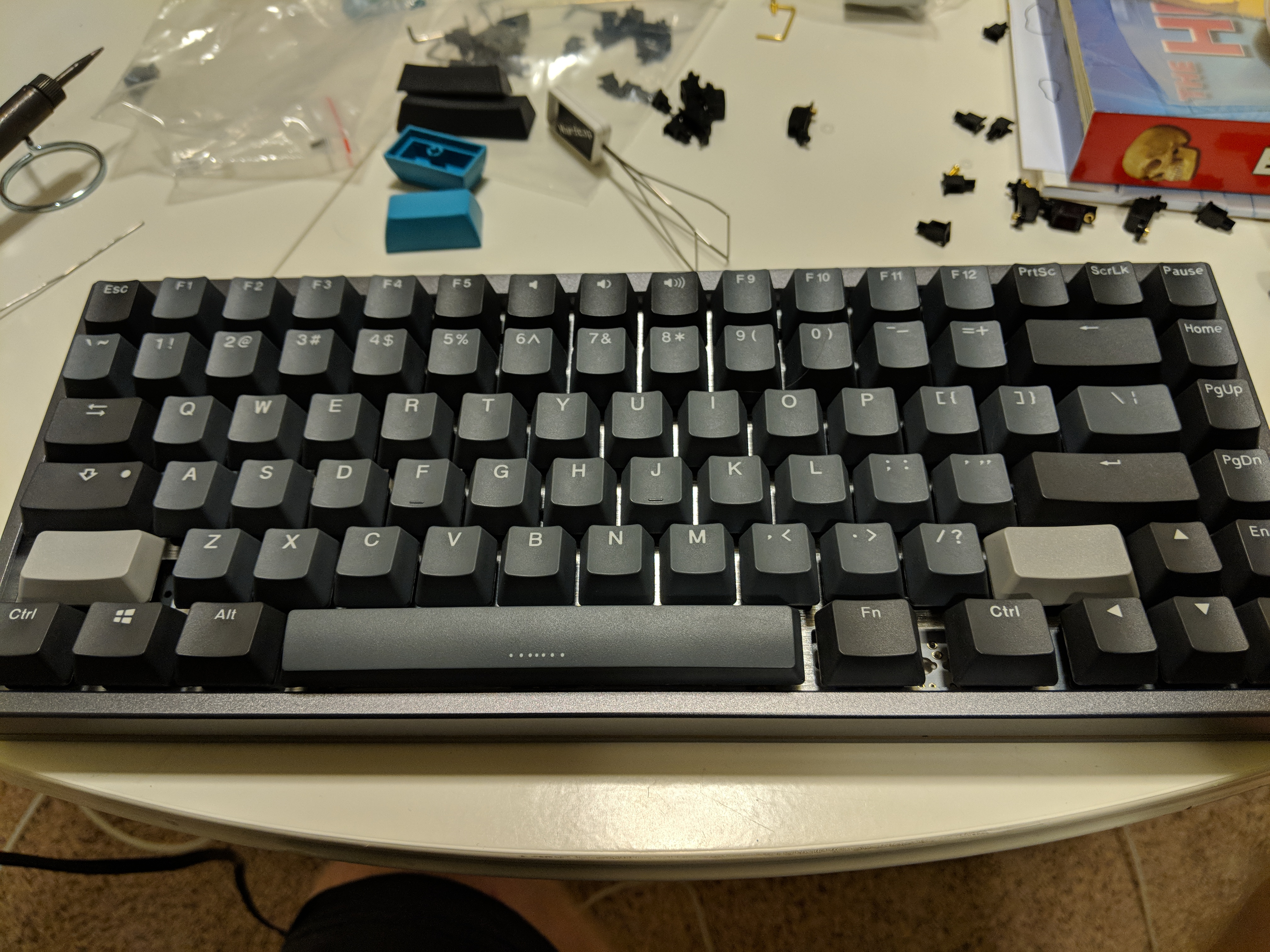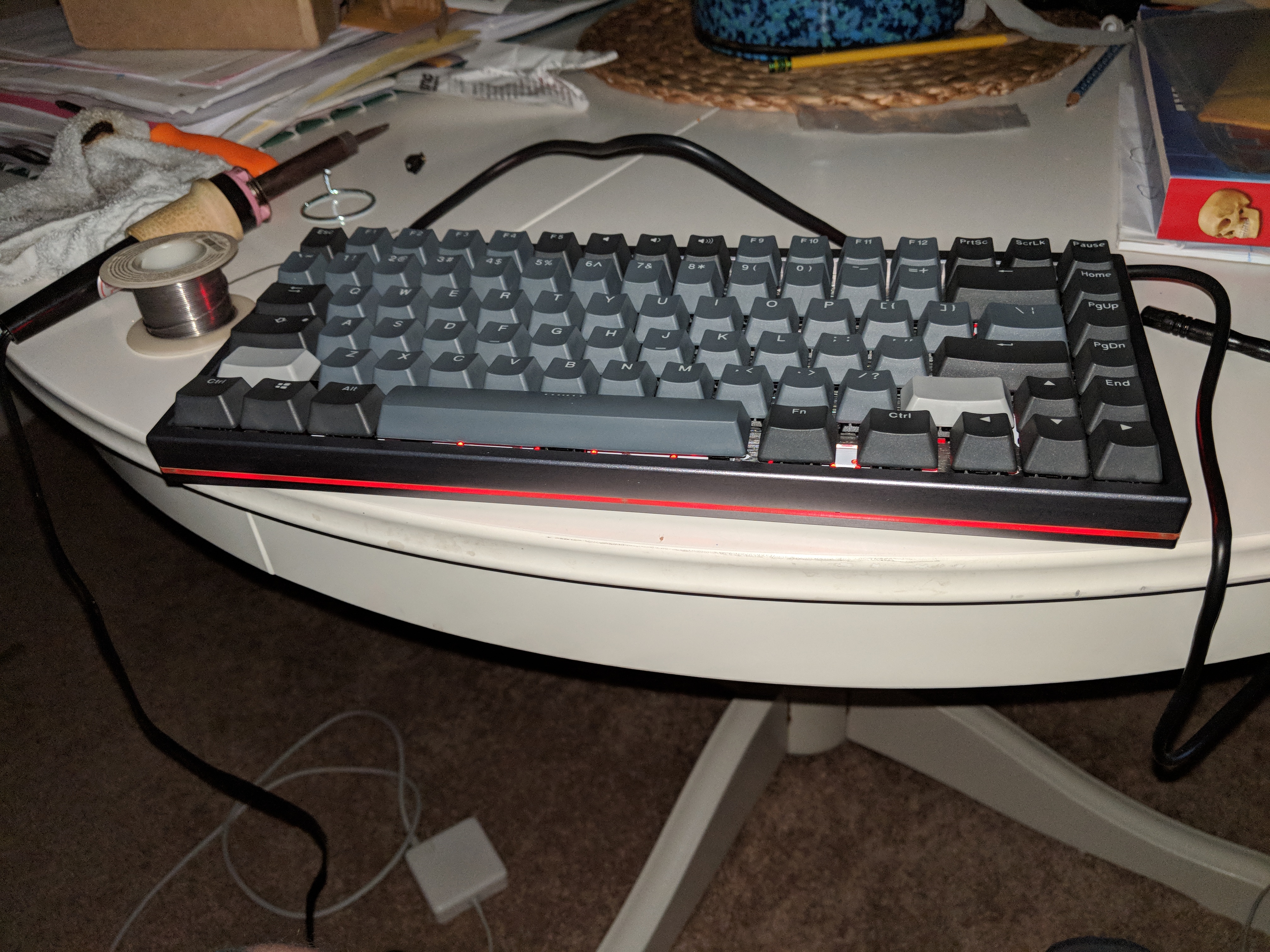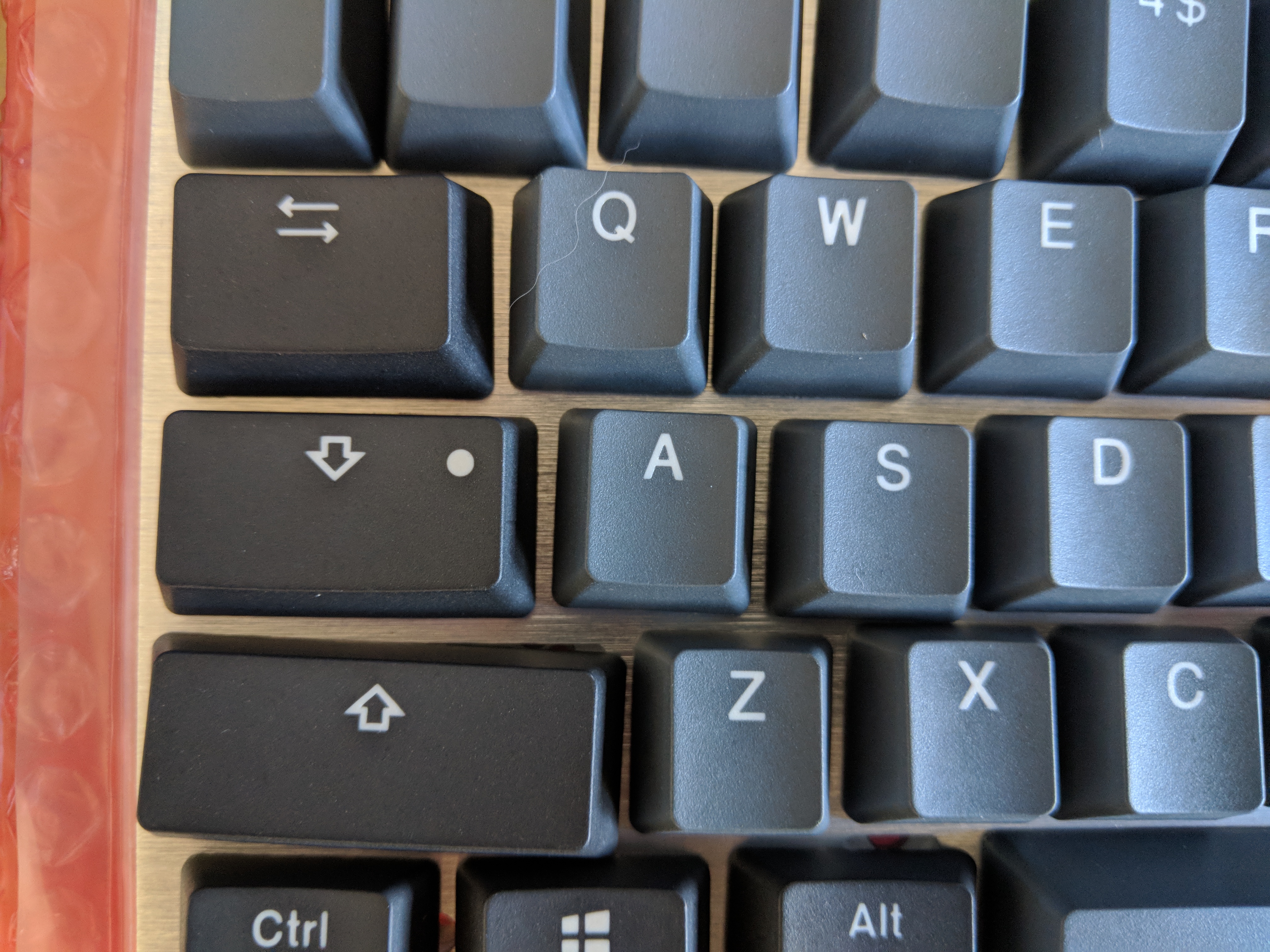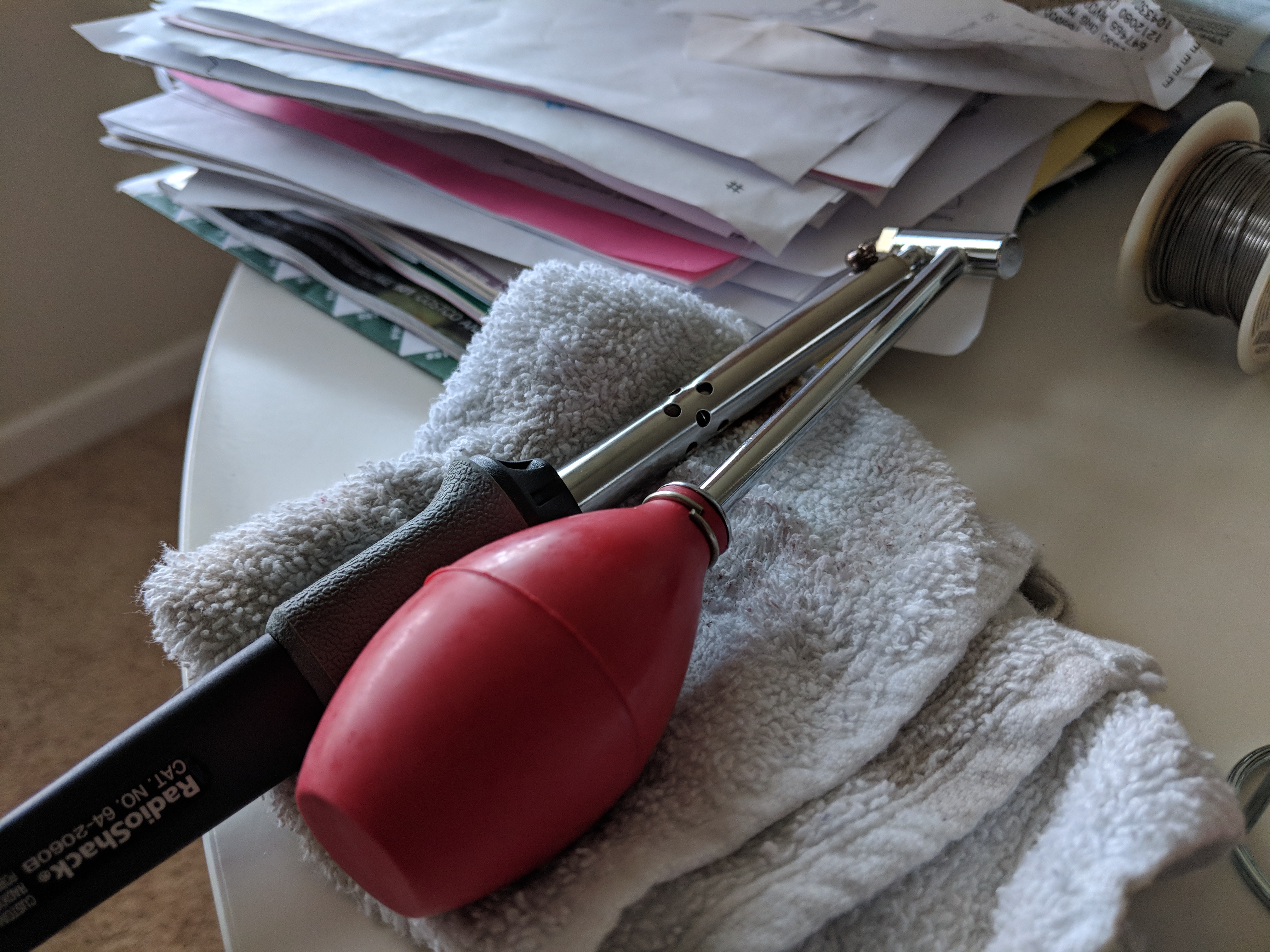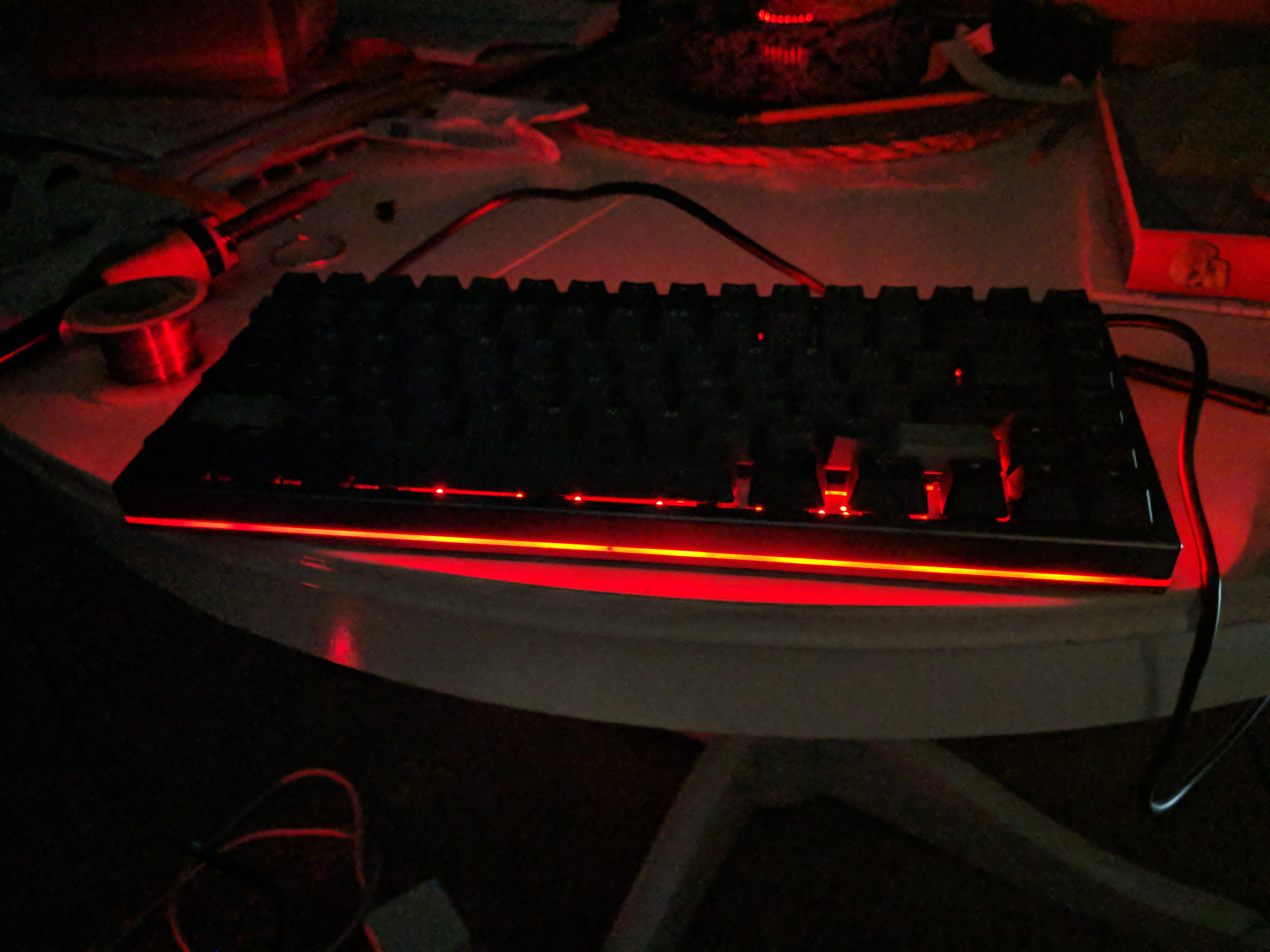 All of this happened a few months ago. While this is not my daily keyboard and its only on my desktop which Owen uses more than I do now, I'm ready to make some changes.
I had no idea what type of mechanical switch would feel right to me, so I just picked one. This currently has Cherry MX Brown switches installed. Its not bad, it feels much nicer than my cheap Dell membrane keyboard, I'm thinking of using that handy de-soldering tool and switching them out with a Cherry MX Speed or maybe even Blue.
Alright, here are some other thoughts:
Getting cool keycaps is too darn difficult. The price alone makes it hard to justify but just getting a set in general is not that simple.
I liked the build process, it was a lot of fun. I wish all of my family wanted one so I could make it for them.
My stabilizers are noisy, I should either grease them or get better ones. Future project.
The KBD75 is sort of an oddball, and programming it is a huge pain. Not only is the firmware tool flaky, it also requires that I disassemble the ENTIRE keyboard so I can reach the reset button. I should drill a hole in the frame.
Normally when you build something yourself you save money. Not only will you not save money, you will enter a world of hyper rationalization.
I got all of my soldering tools from my Aunt and Uncle nearly 20 years ago, and I'm still using them. They really went all out for me, I still have the cardboard box they put it all in.

On that topic, Radio Shack was rad until it turned into a cellphone and bankruptcy machine. My area of Washington is in dire need of a similar store. I think people in general need places to get items like solder, small electronic components, Raspberry Pi's, micro-controllers, servo's… Fry's Electronics is over an hour away from me and that is literally the closest thing until you hit Seattle.

Ordering from China or overseas in general is really time consuming.