Wiring My Home
 2017-09-13
Years ago when I bought my first home in Antioch I ran cat5 all over the house.
It was fantastic. It gave me the flexibility to put computers in any room, or have my server inside or out in the garage.
Wifi was pretty much only used for the Tivo and laptops. This was 2004 after all.
Lets skip forward a few years, to 2011 when I moved and had to deal with a rental for the first time in a looong time.
While renting I had succumbed to a pure wireless household. No smart landlord would let me withing 100 feet of a drill.
It was no fun. If I wanted to watch a movie from my storage server to the HTPC upstairs, I would have to copy it locally. Wifi was just slow enough that a few minutes into a movie or show things would start buffering to death.
I did however get used to it. When I eventually moved to my Boulder Creek home, I was no longer renting but I already had a whole collection of wifi adapters and ccess points by then.
Also, the house was odd enough that running a cable between the floors was difficult if not impossible.
So again, I got used to it. I would adjust my desktop so the antenna's would line up just right. Praying to dark gods was not beneath me, and occasionally accusing family members from walking around too much and interfering with radio signals.
Banning metallic wearables like earrings and bracelets was on the docket for a future family meeting…
So, here we are. In Camas WA with a new home and new job. A normal home too, nothing wired.
After struggling with the downstairs access point and loosing my connection while co-oping Dark Souls III with some friends I had enough.
I headed over to monoprice.com and purchased:
13673 250FT Cat6 Bulk Bare Copper Ethernet Cable, UTP, Stranded, In-Wall Rated (CM), 550MHz, 24AWG - White
7043 Punch-Down Impact Tool for 66 and 110/88
5384 Cat6 Punch Down Keystone Jack - White
7093 Surface Mount Box Cat6 Double
Then I went to the local hardware store to get:
receptacle box
cat5 faceplate
and an 18" DRILL BIT!!!!
$80 total, between Lowes and Monoprice.
I also went to Lowes to feel important, like I was doing the real work. I could have gotten everything from one vendor, but I needed the experience to searching a whole store for two items.
Now, I didn't wire up the whole house. It's a two story, and I picked the Computer Room since its above the garage… and it appropriately has computers.
Here is the tour in pictures: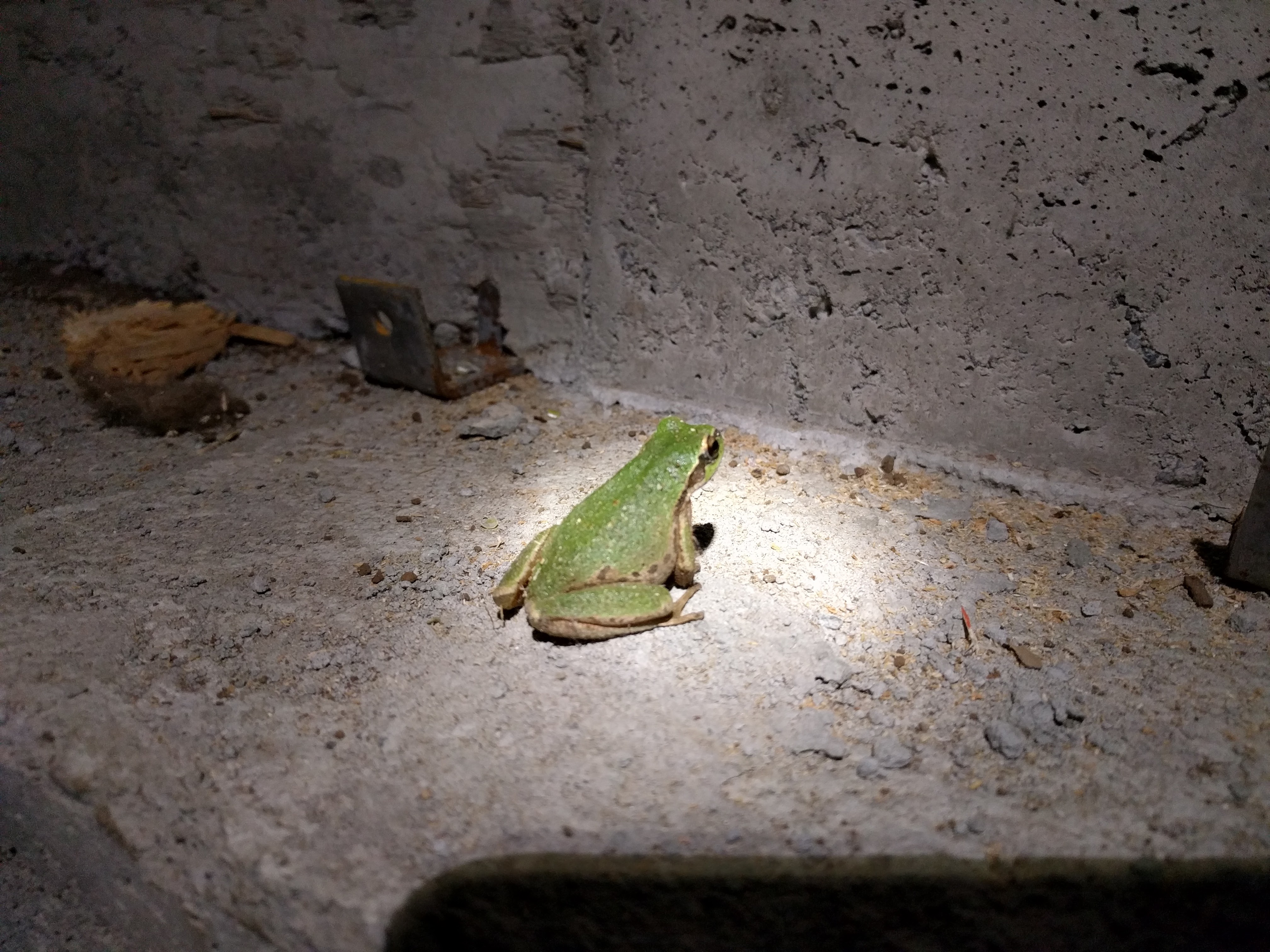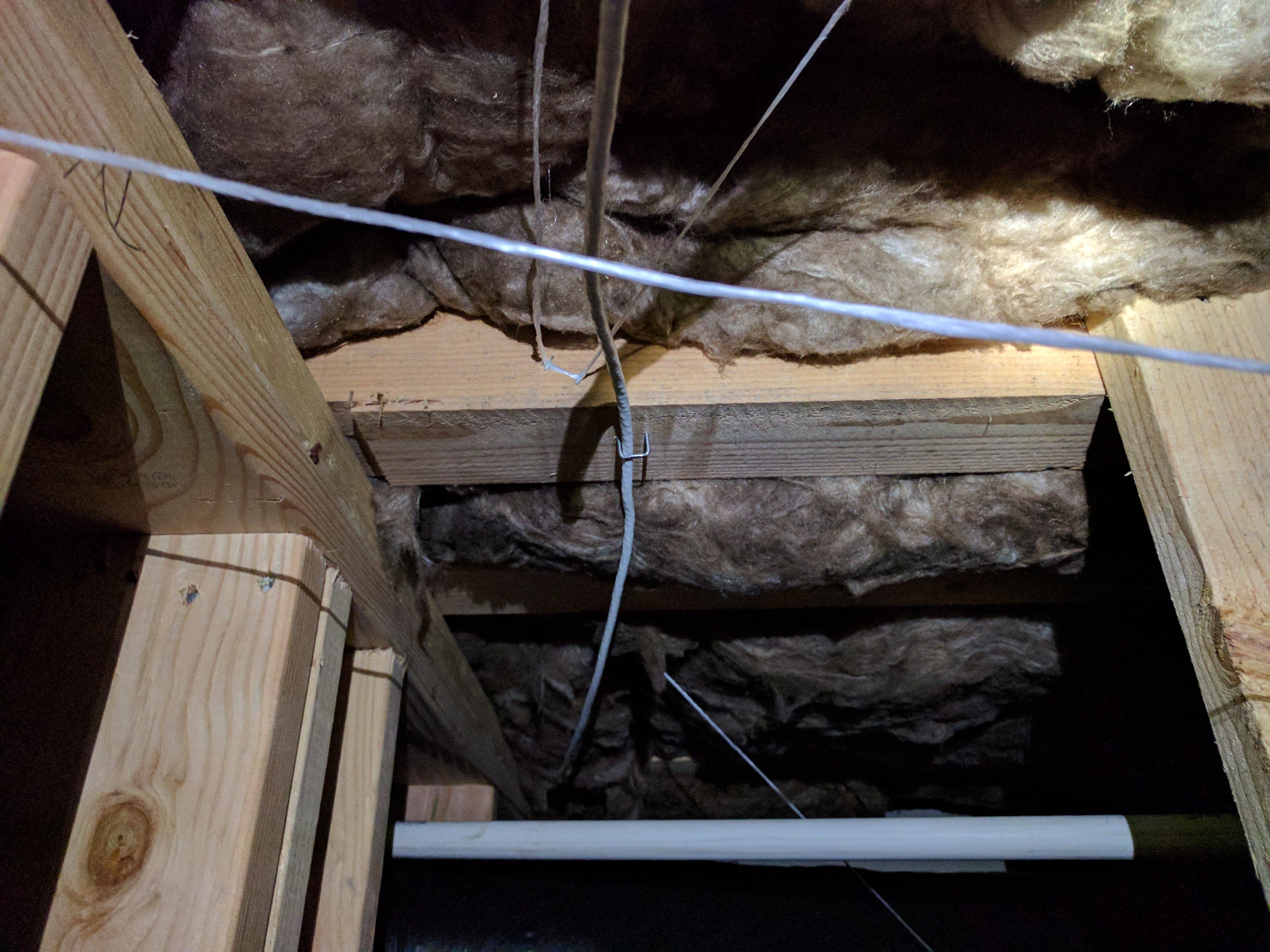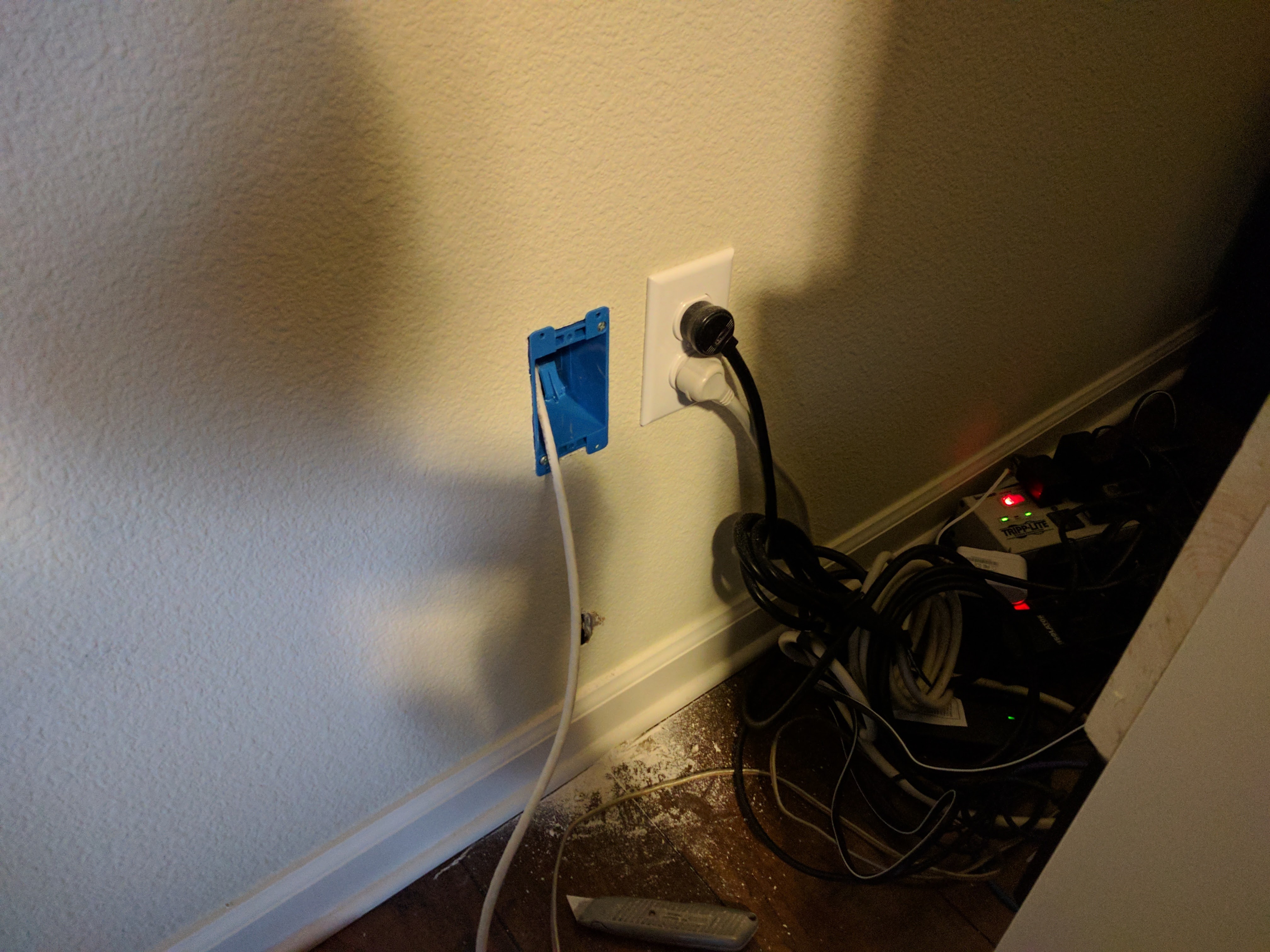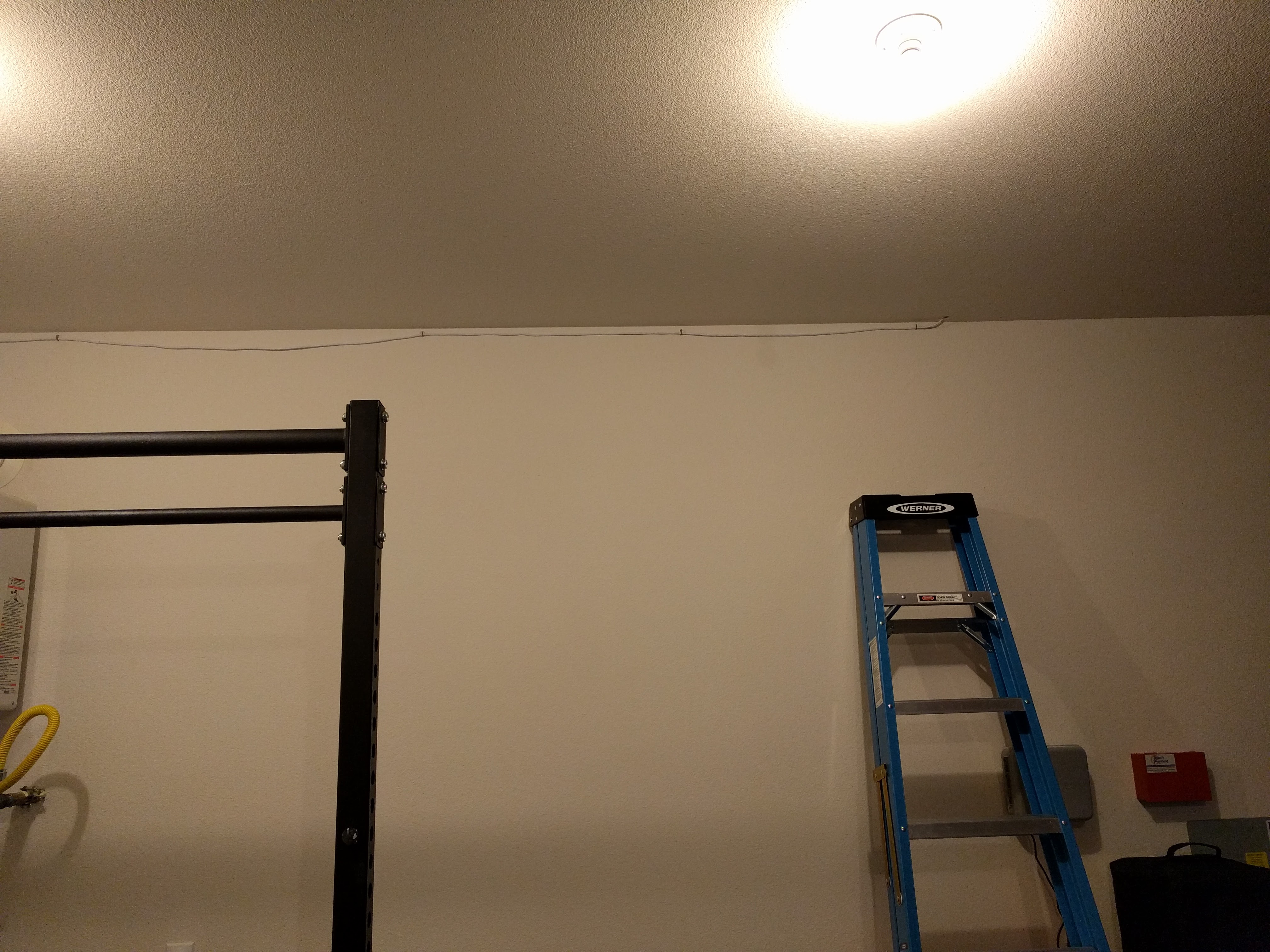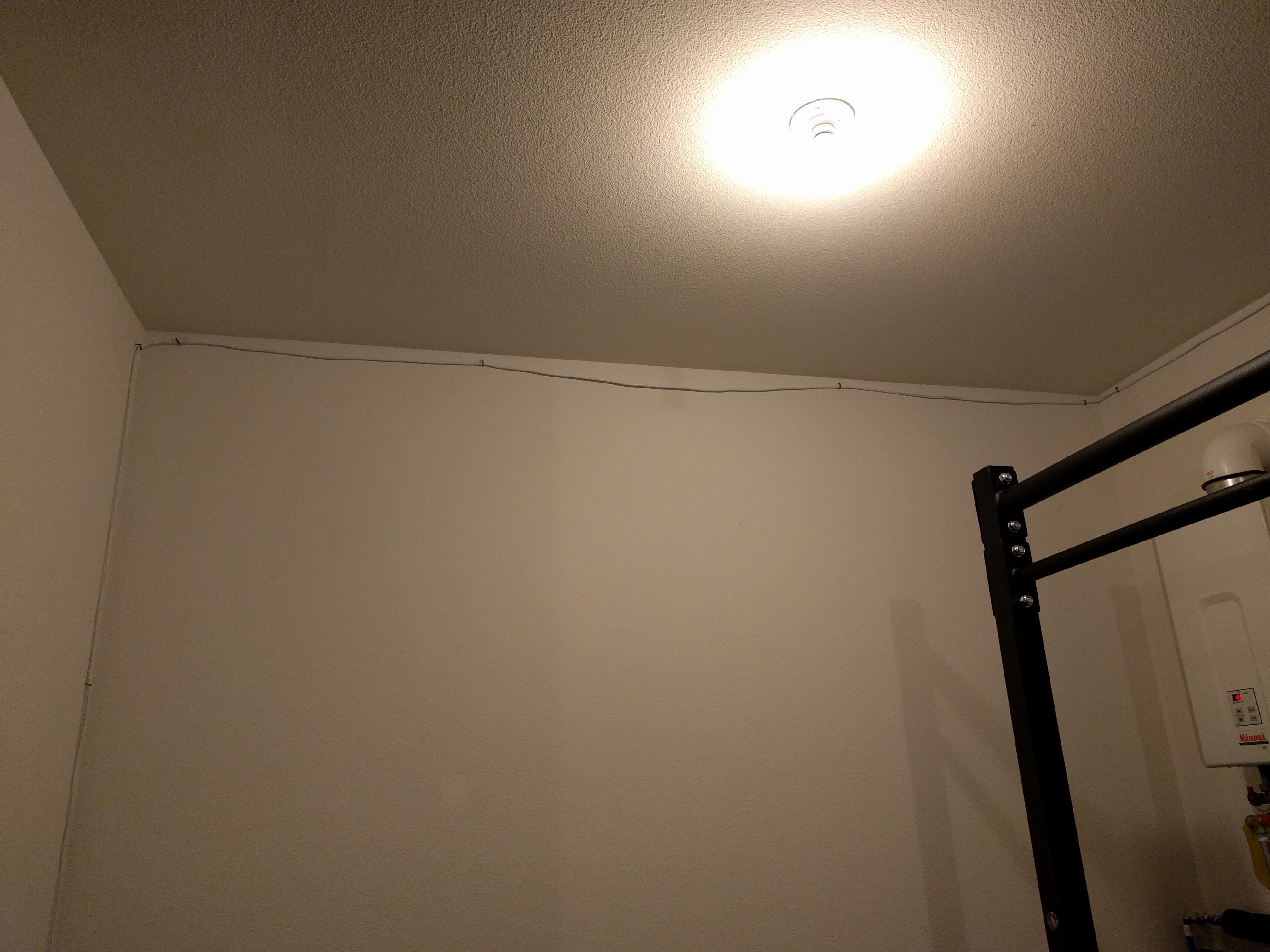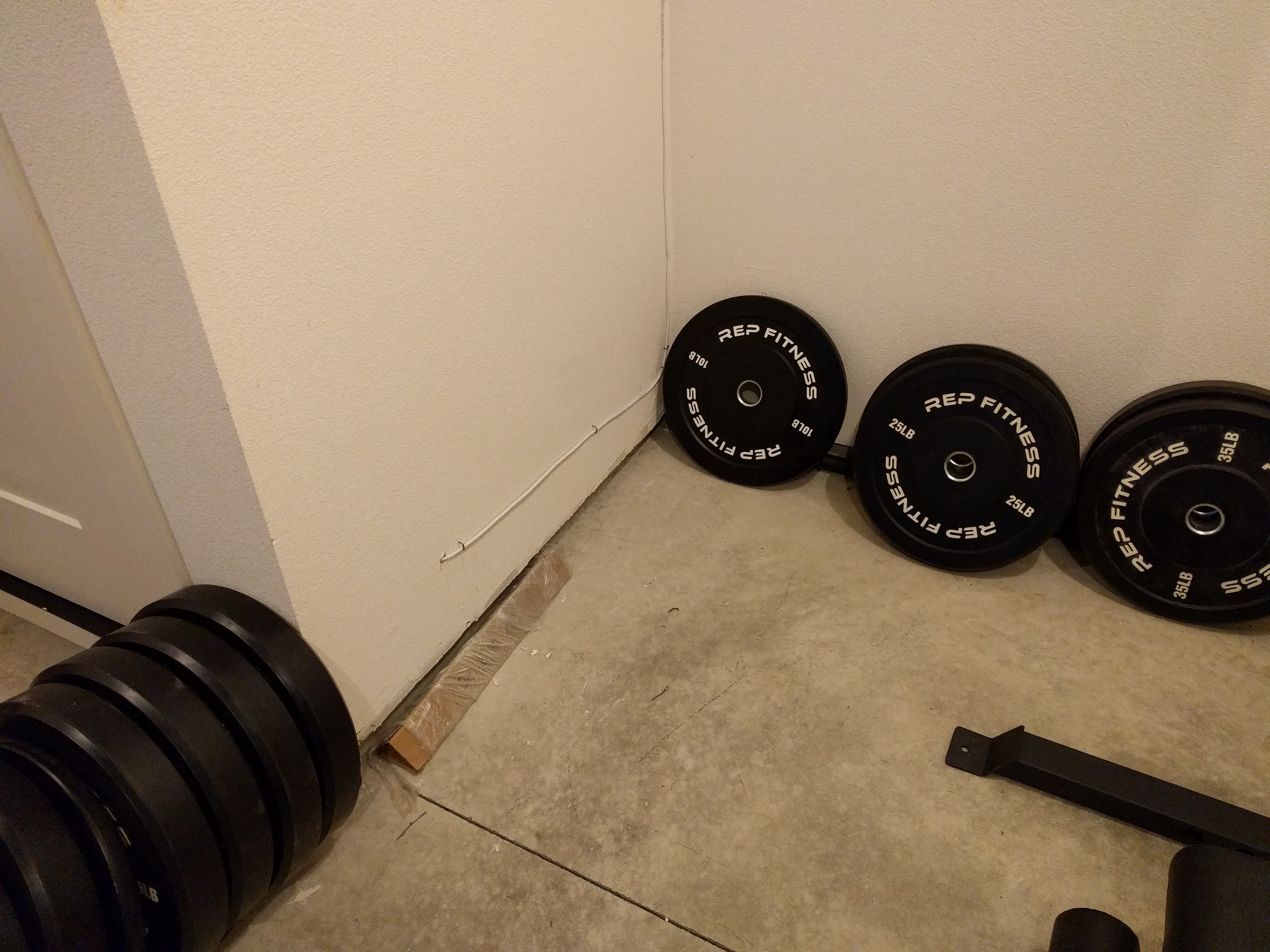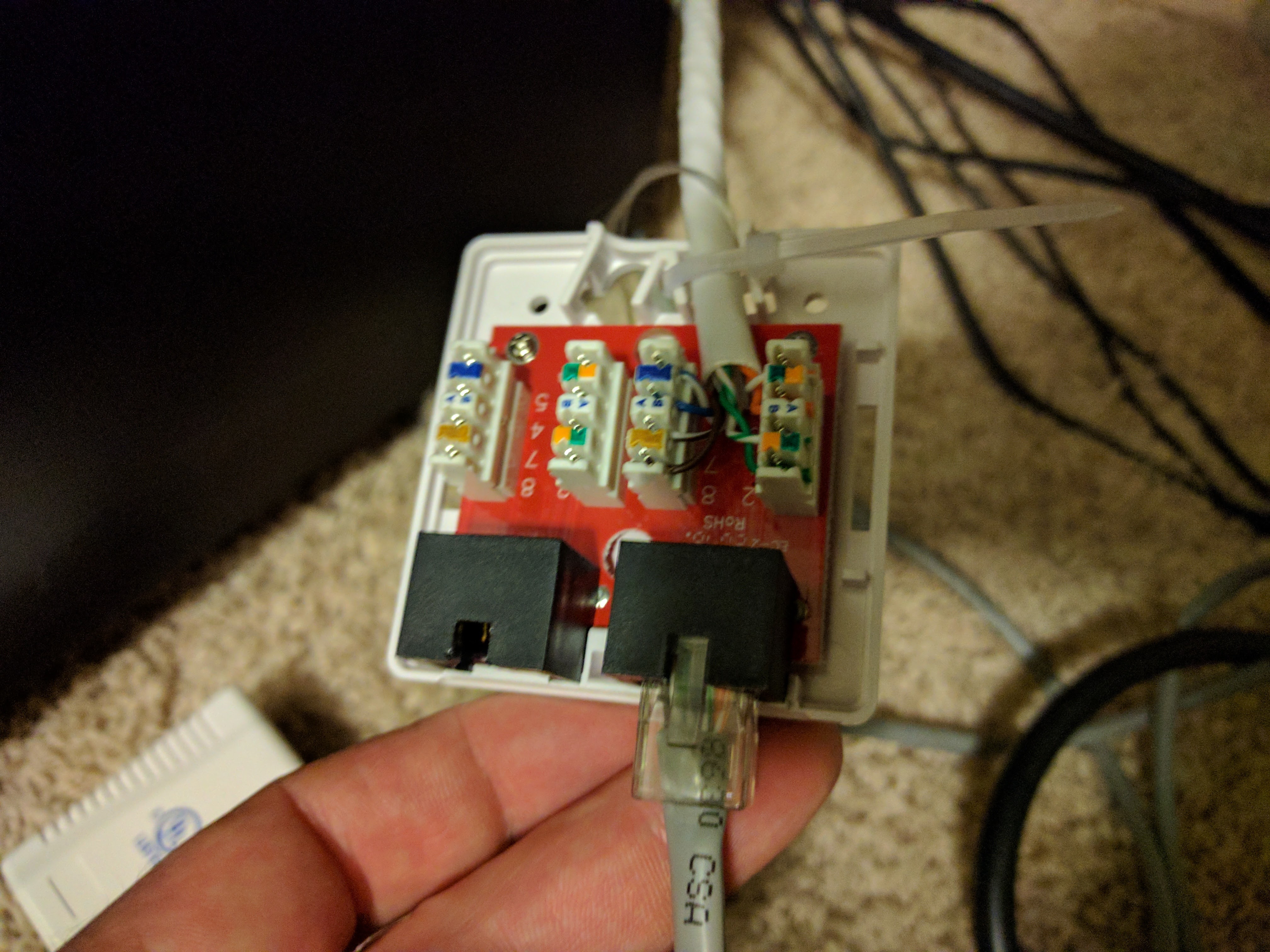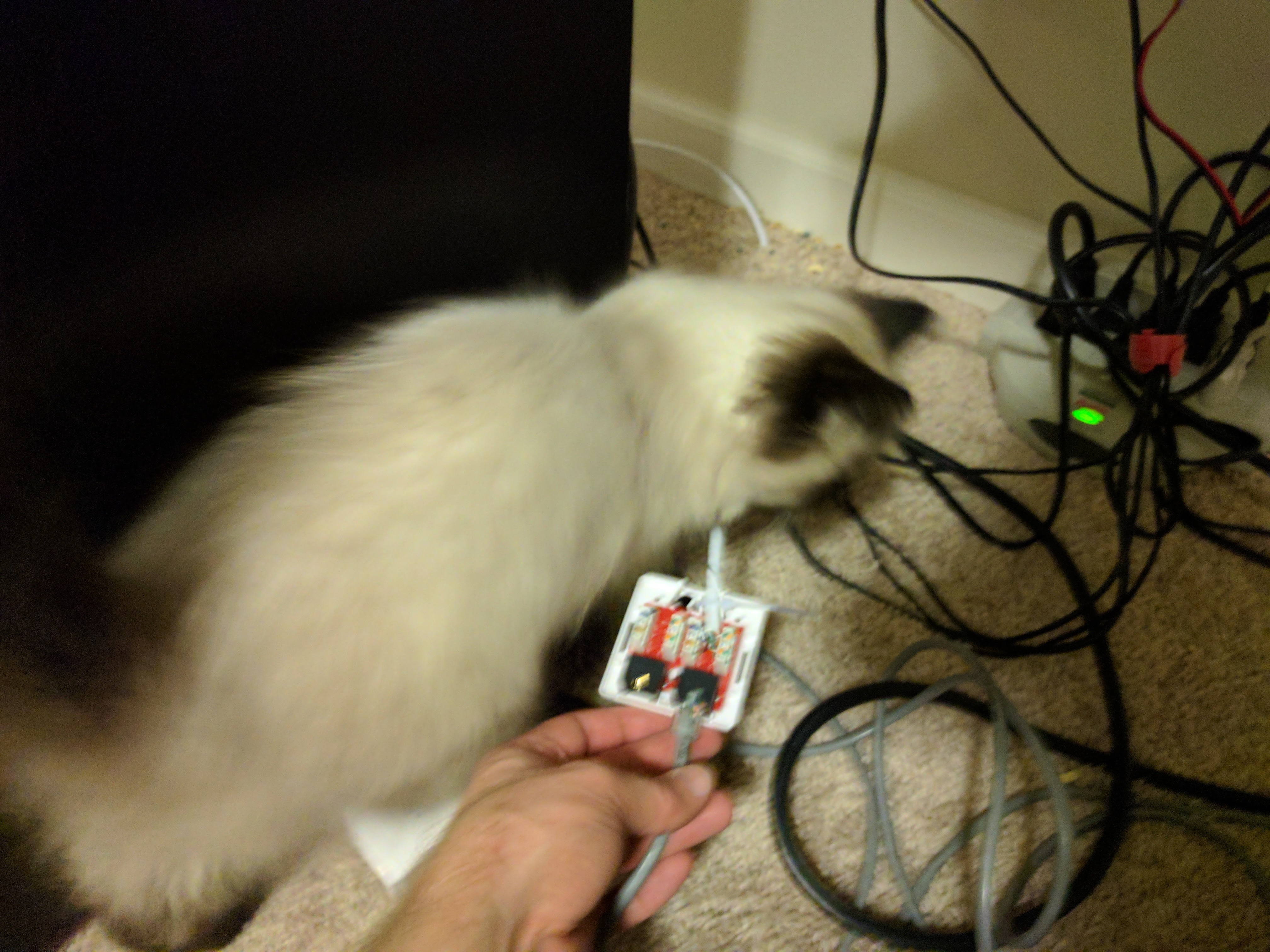 So, what are the results?
Not too bad. First, a little verification: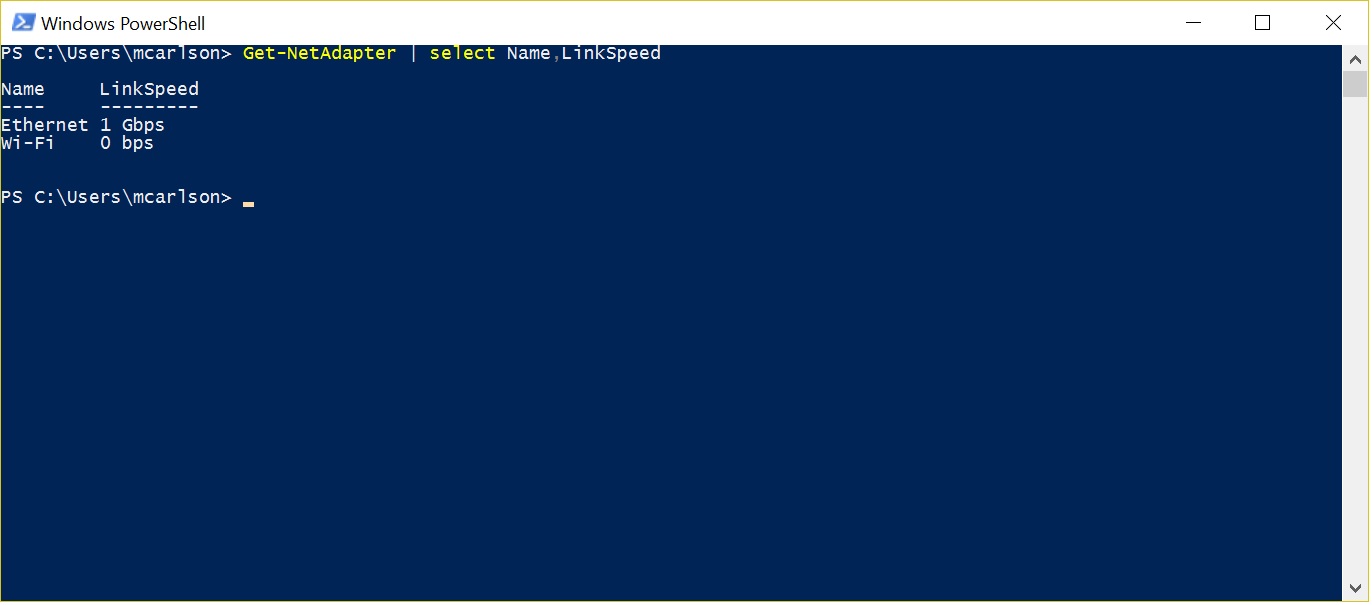 Okay good, 1Gbps link is up, and I disabled the wifi adapter. Now, to use Google's speed test. I have a FiOS connection, 75/75, and Caralyne was using it at the time so its a little skewed.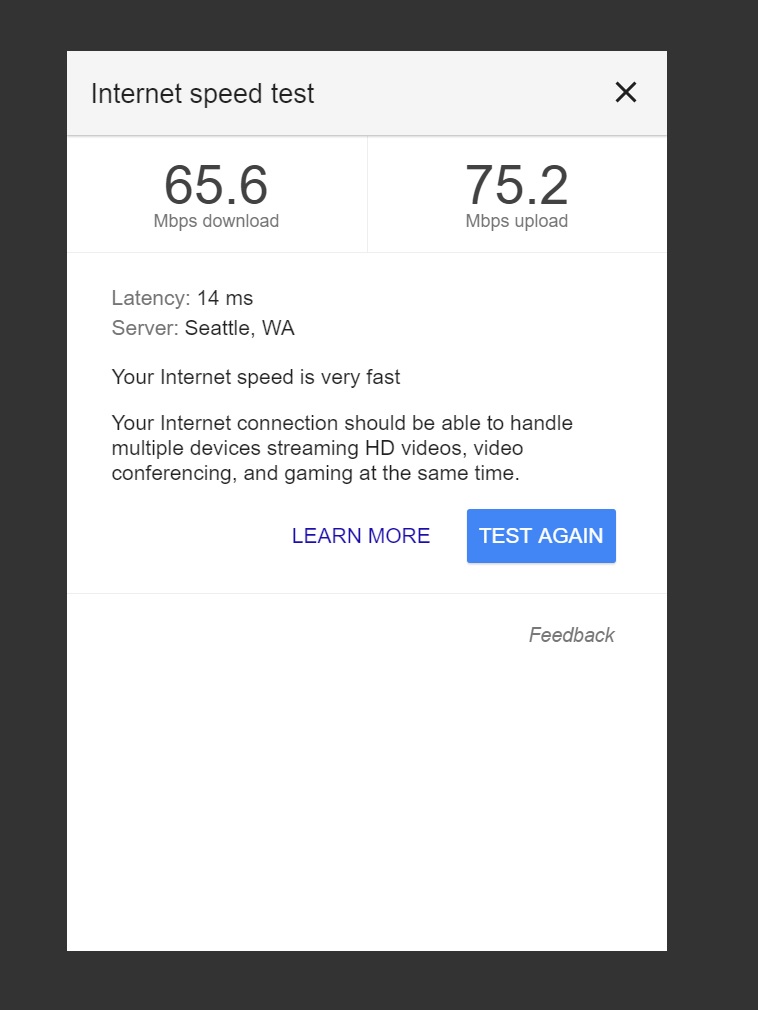 Alright, finally, how fast is my local network?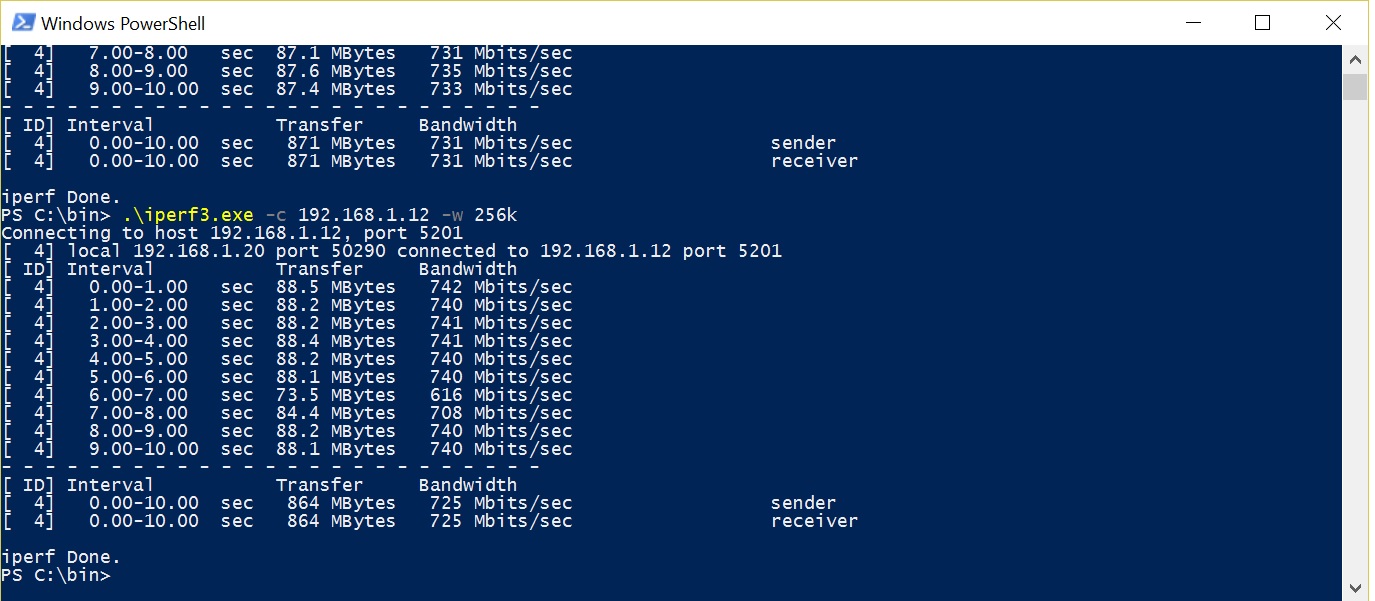 740mbps isn't record breaking, I have seen 900+ in the workplace. It could be my hand wiring, my old server, or the really old dell 1Gb switch. In any case, it is much MUCH better than the 300mbps that would dip down to 100mbps or lower.
Completely worth it. I also put another AP upstairs, so total house coverage has gotten much better.
$80 was also better than buying new AC1900 compatible pci-e wifi cards for both desktops, or buying wifi extenders. It is so much nicer being hard wired, and there is less wifi signal competition.
Oh, that little mess you see behind the TV? You know, the hole still there from the drill, and the drywall? I never cleaned that up.
That's right, I am so bad at cleaning up my messes when I'm excited. I ran upstairs to test it all out, and I immediately downloaded a game on Steam.
My dad states it is our family creed: