the chernobyl of boulder creek
 2015-03-31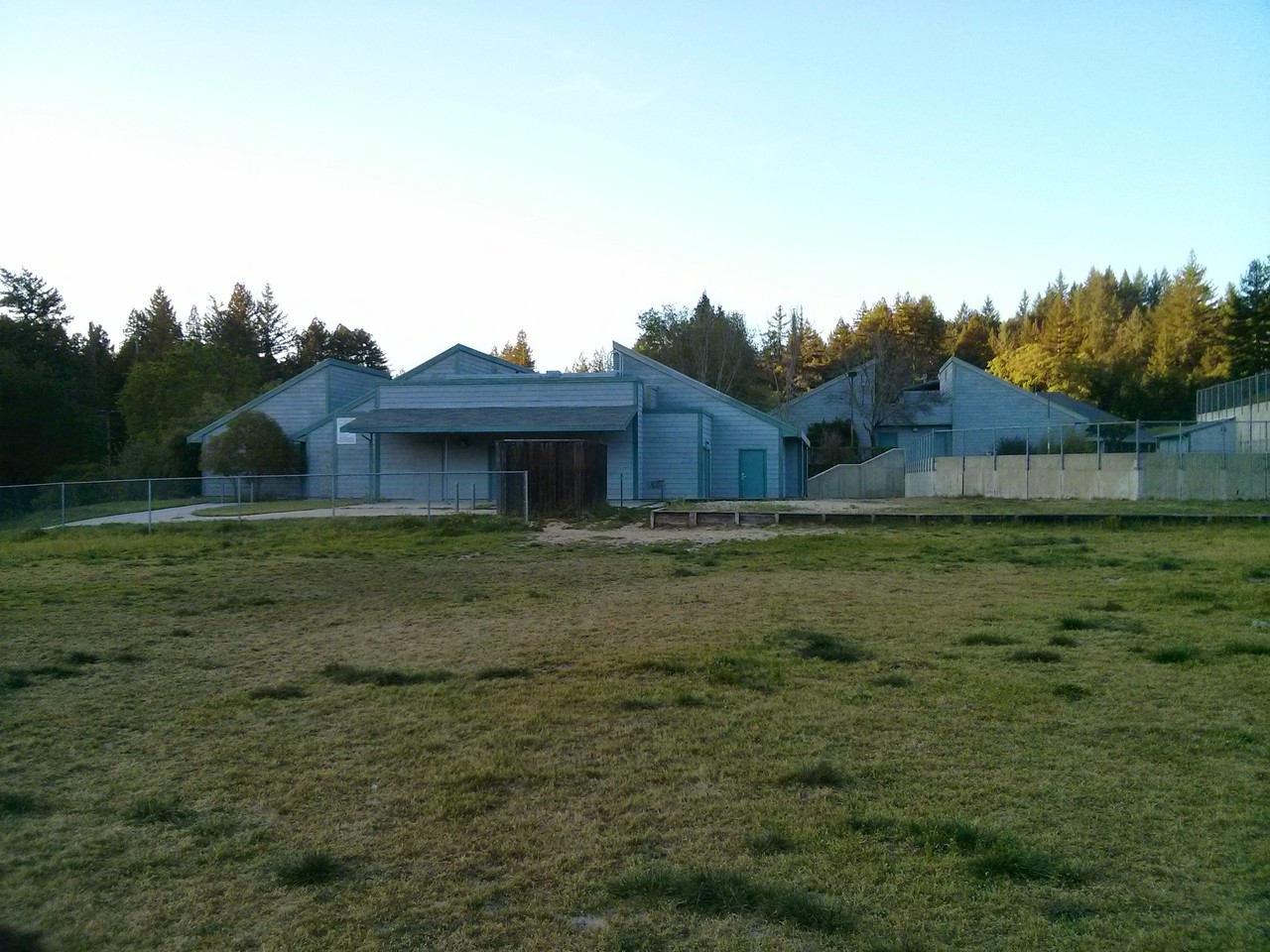 Okay, so its not exactly a nuclear reactor encased in a sarcophagus in our beautiful neighborhood.
It is however, a closed down public school. The Redwood Elementary School of Boulder Creek CA was shut down around 2003/2004 when it merged with Boulder Creek Elementary.
That is according the the SLV school district notes. It is in very good condition for being effectively boarded up and shut down for over a decade. I think part of it is actively used for a online based charter school, Ocean Grove Charter School. It is a shame, Owen's class size is around 30 kids, it would have been nice to spread students across two schools.
The concept of a school shutting down is very perplexing to me. The amount of resources that are put into building a school is huge. Also, when you factor in the cost of living for this area is a significant dollar amount. It seems like the only alternative is for a private school to buy the place out. Or, the state of California re-opens it, but that does not seem likely. The communities in and around Boulder Creek do not see much growth, I think that is by design.
One of our neighbors told us about this place, which is just a few miles up HWY9 from our house. The campus is large enough that makes it a good bike riding area for the kids, and the field is very large so we could attempt to play some form of sports ball. The gophers have really done a number on it though, we are all likely to twist an ankle if anything.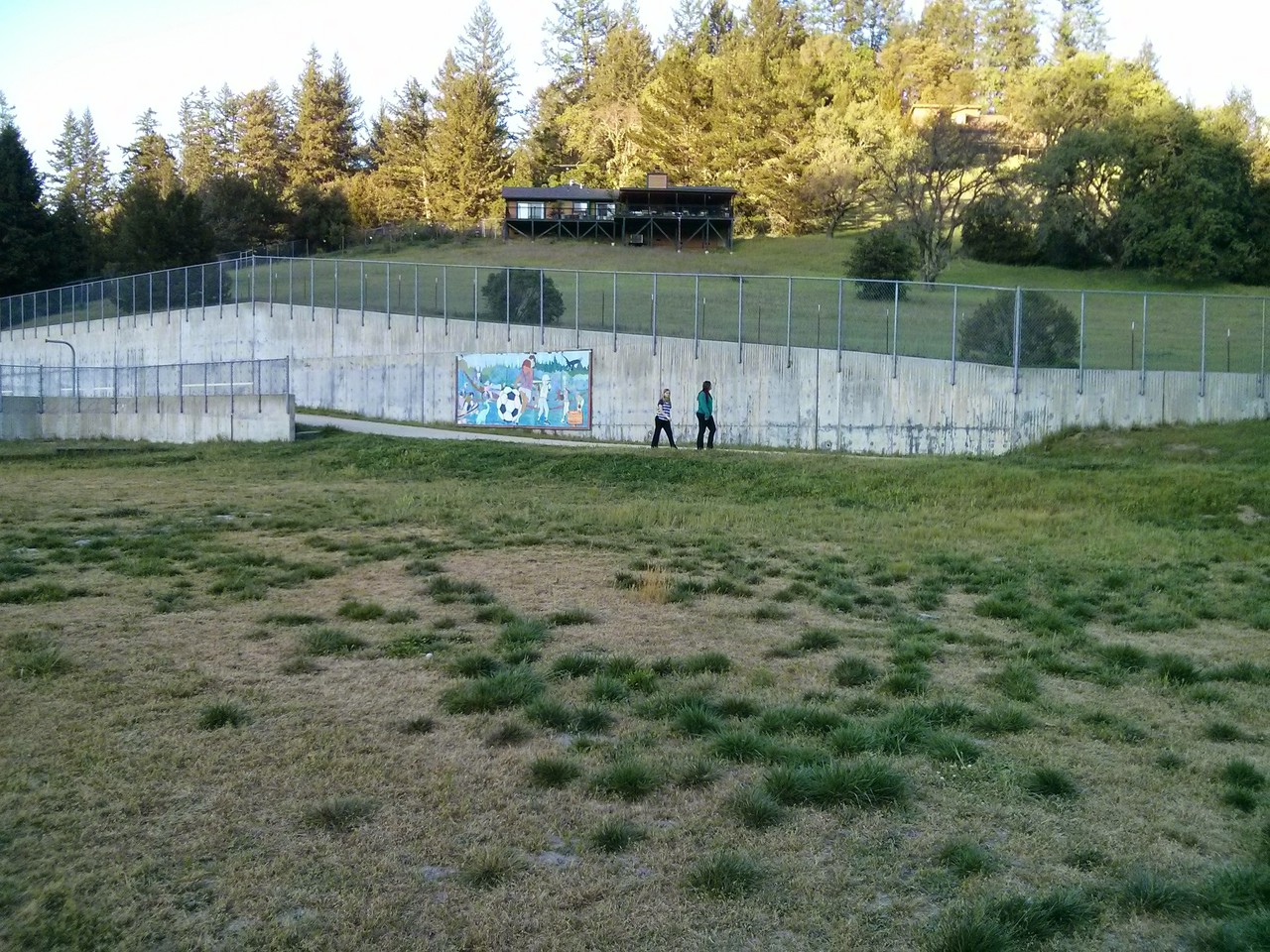 Owen pointing out where we live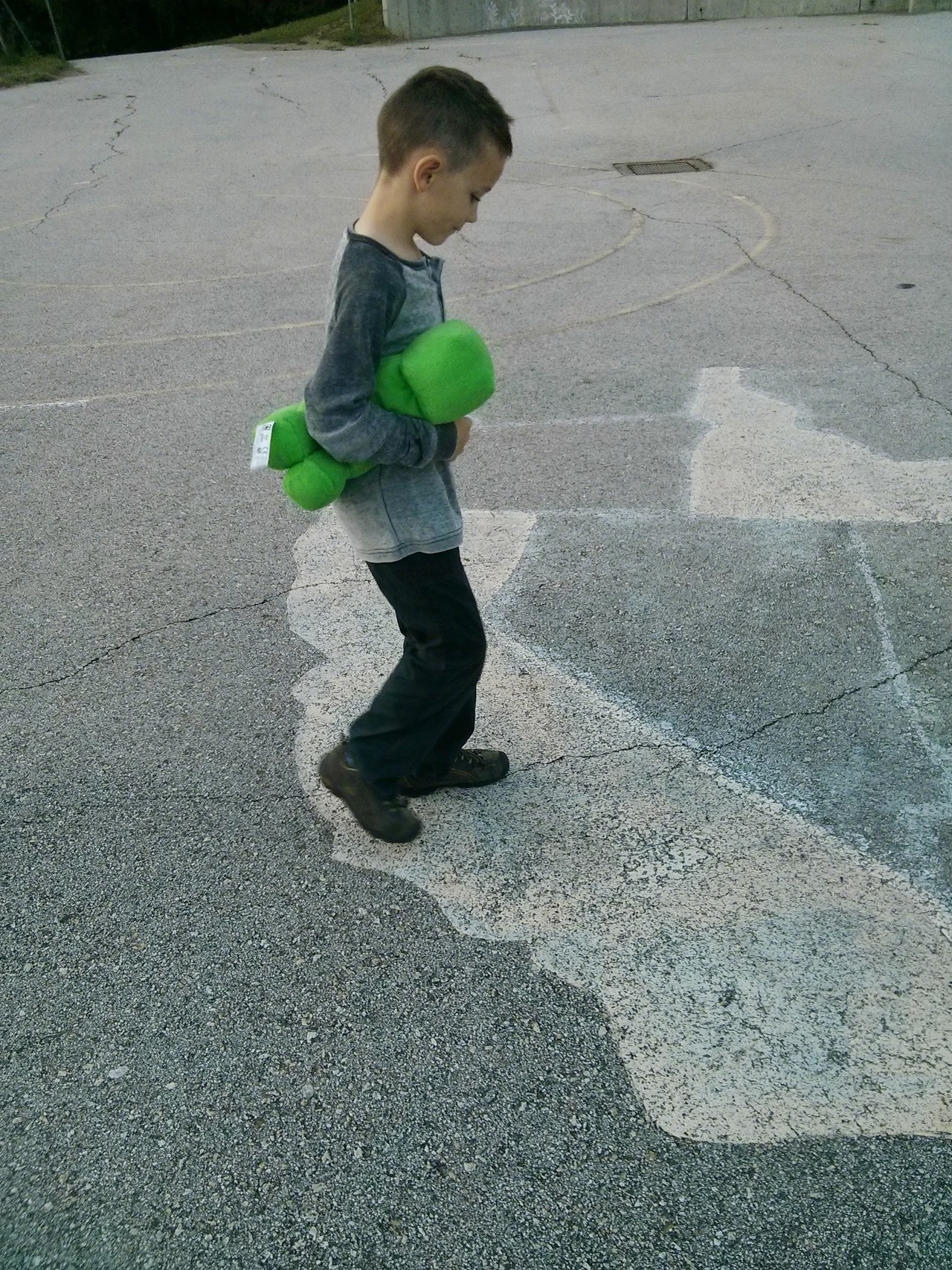 Another shot of the campus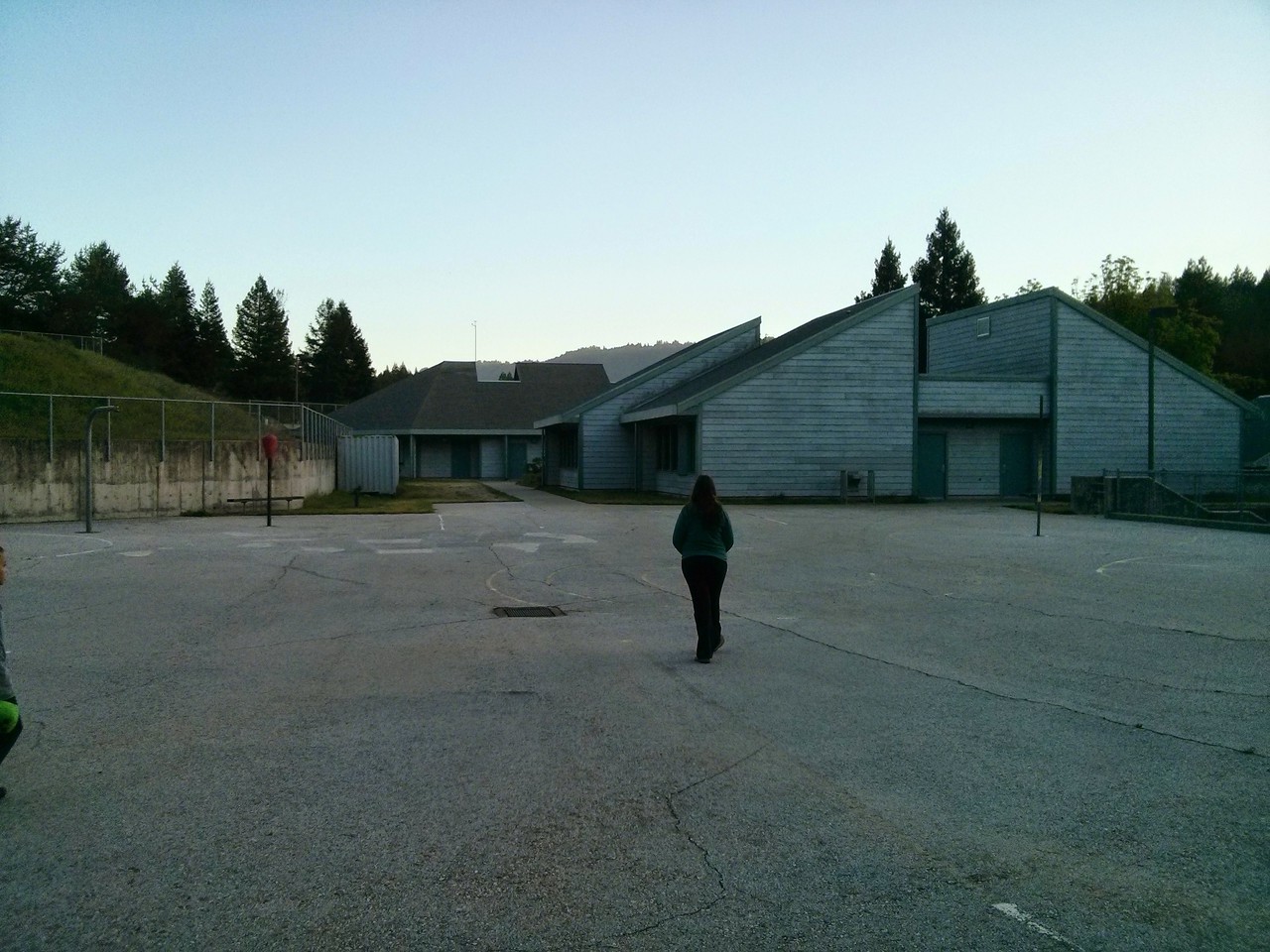 Turkey!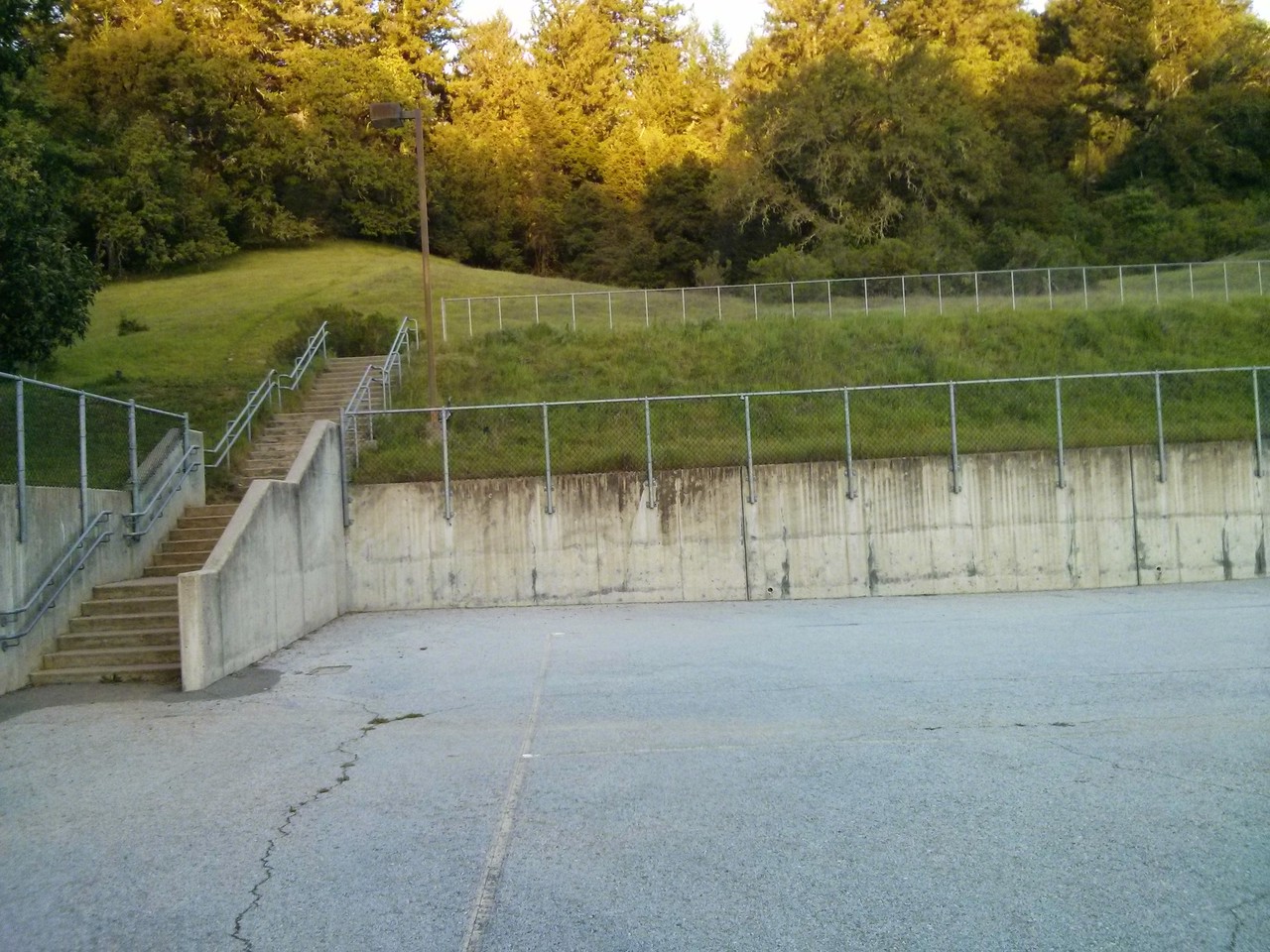 The graffiti is much nicer in this area, I really expected something more offensive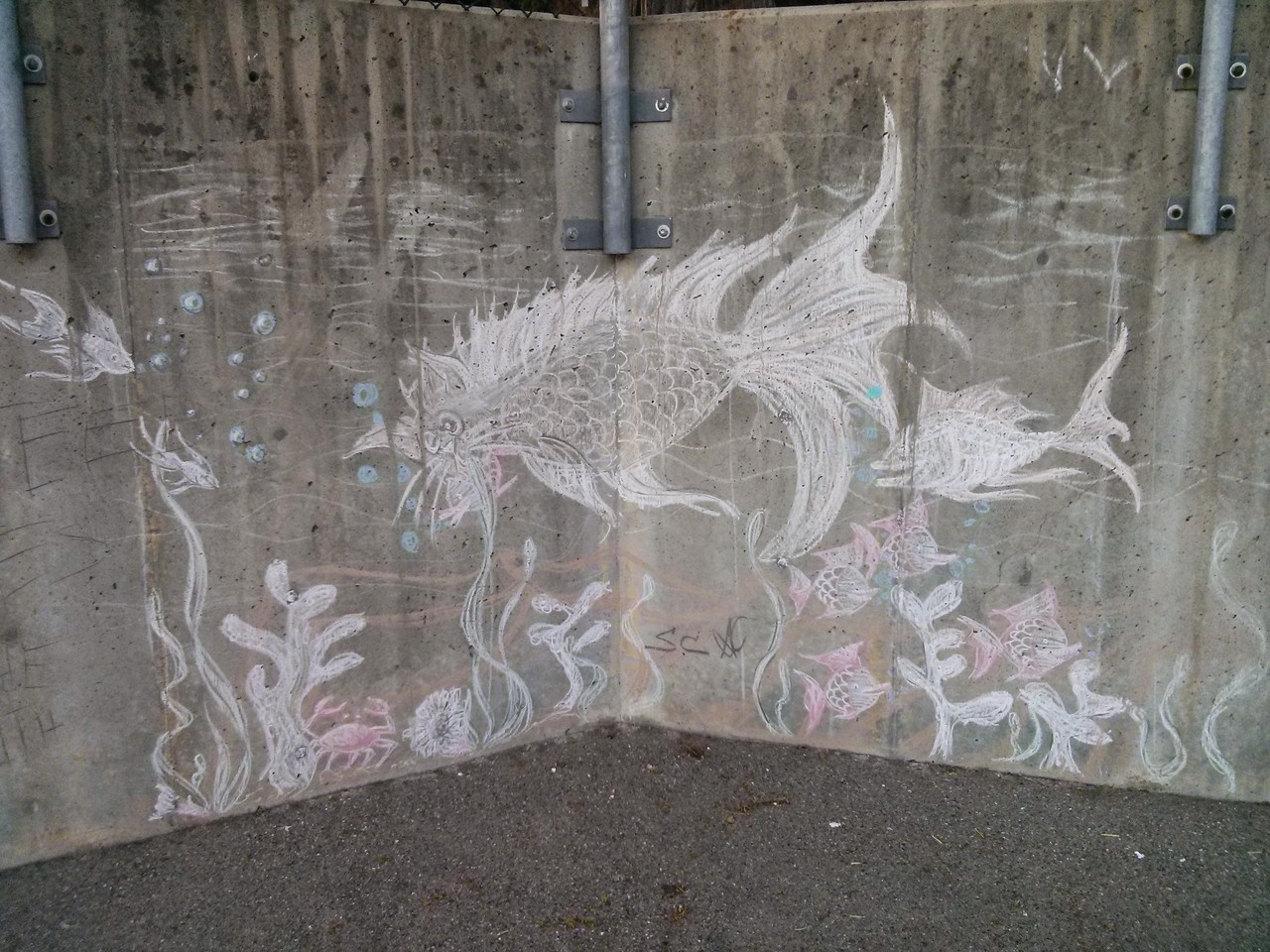 Michele put me to work when I got home