silian rail buke and gass efterklang
 2010-10-03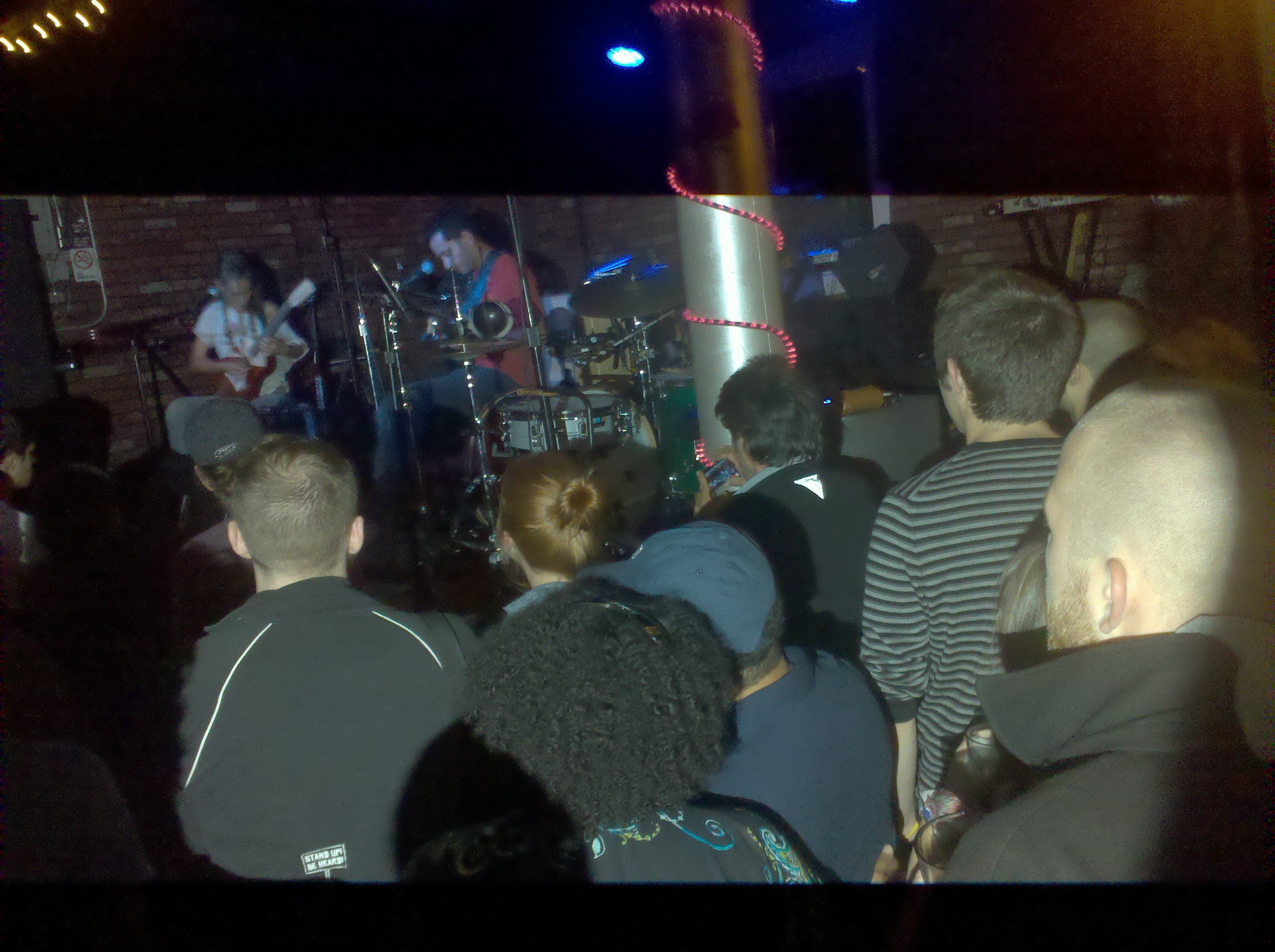 Radio Lab had an episode on Buke and Gass dubbed 'The Loudest Miniature Fuzz'. I was so intrigued by that episode, and the music, that I did some googling. What I found was their tour schedule, so I asked Michele if she would be up for seeing a little indie duo (on a Monday night no less).
I think this was the first time I went to a small venue to see a band. Most of the time its a pretty large commercial production. This was a nice change of pace, not only could you see and feel the performers and instruments; catching all their dialog and nueances. They were also in the crowd when not performing, and that is sort of a neat thing. As in, I was standing right next to "Gass" from Buke and Gass. Sweet.
All three bands had this great, and friendly personality on stage. All of them looked like they were really having a good time up there, just playing music. I liked that the most. Besides the group we went to see, both the opening act and the headliner were killer. Silian Rail had a quick set, but they set a great mood for the rest of the show. Efterklang were incredibly animated and talented. Most of them members transition back and forth to other instruments. They even used some of the buildings A/C ducting as a percussion instrument.