old photos 1996
 2010-08-04
I was at my parents this weekend, and my Step Dad found it hilarious to look through a large box of old photos. We had a few good laughs and he gave me a few of the to keep for myself.
My Aussie Buddy wearing the underwear he chewed up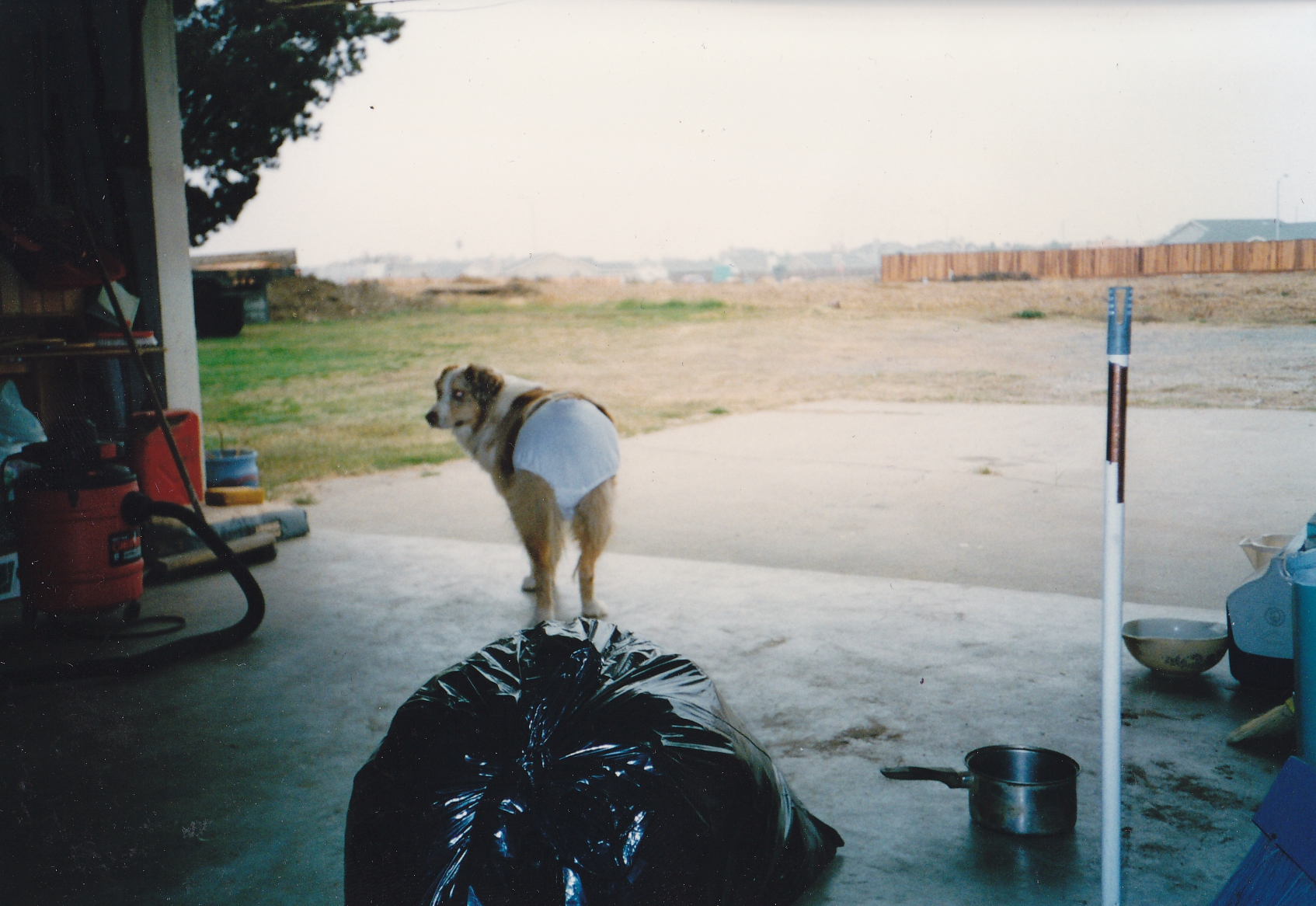 The humiliation continues…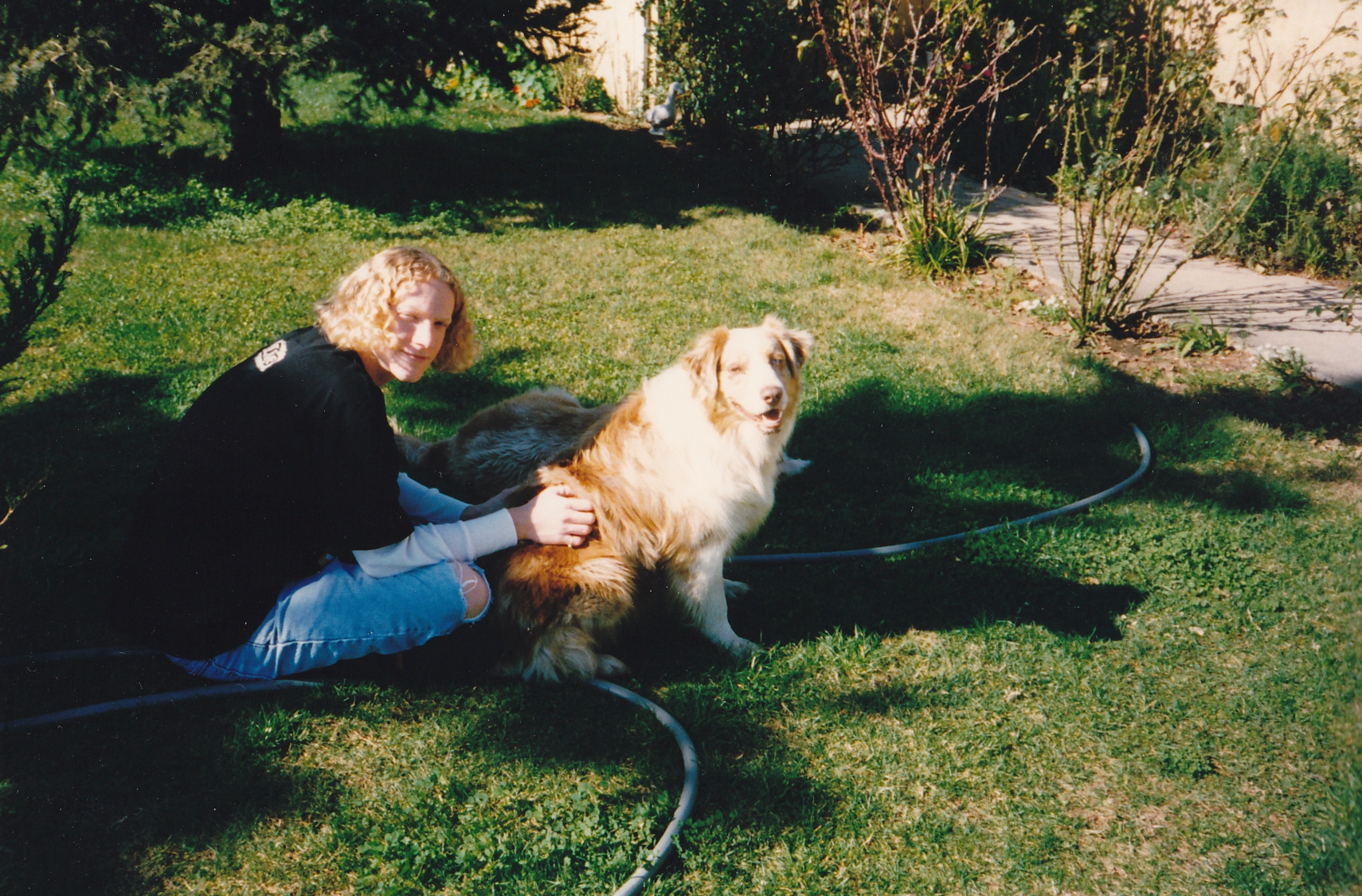 Me and Buddy hanging out on the front lawn. I think our manes look alike.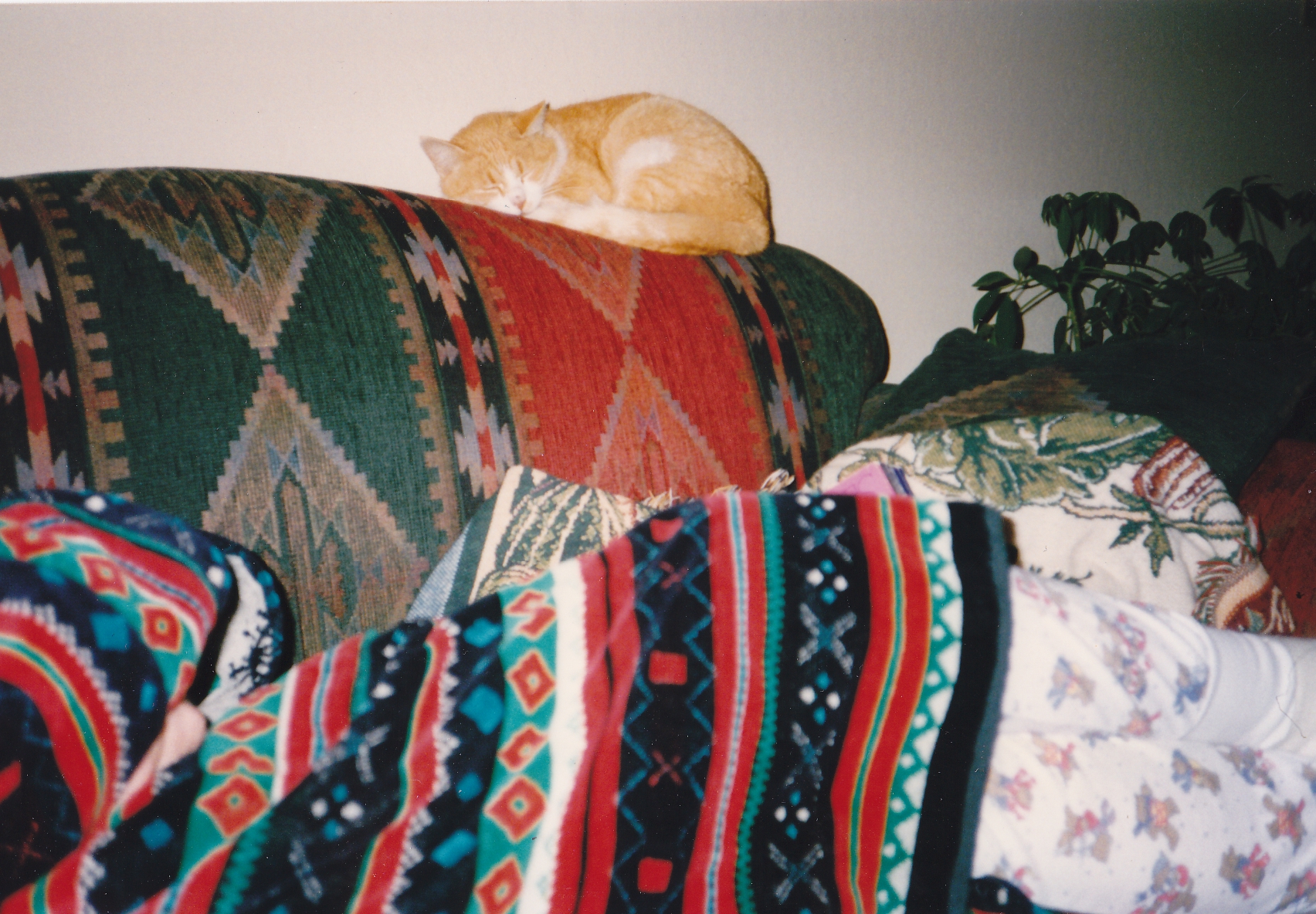 My cat Joey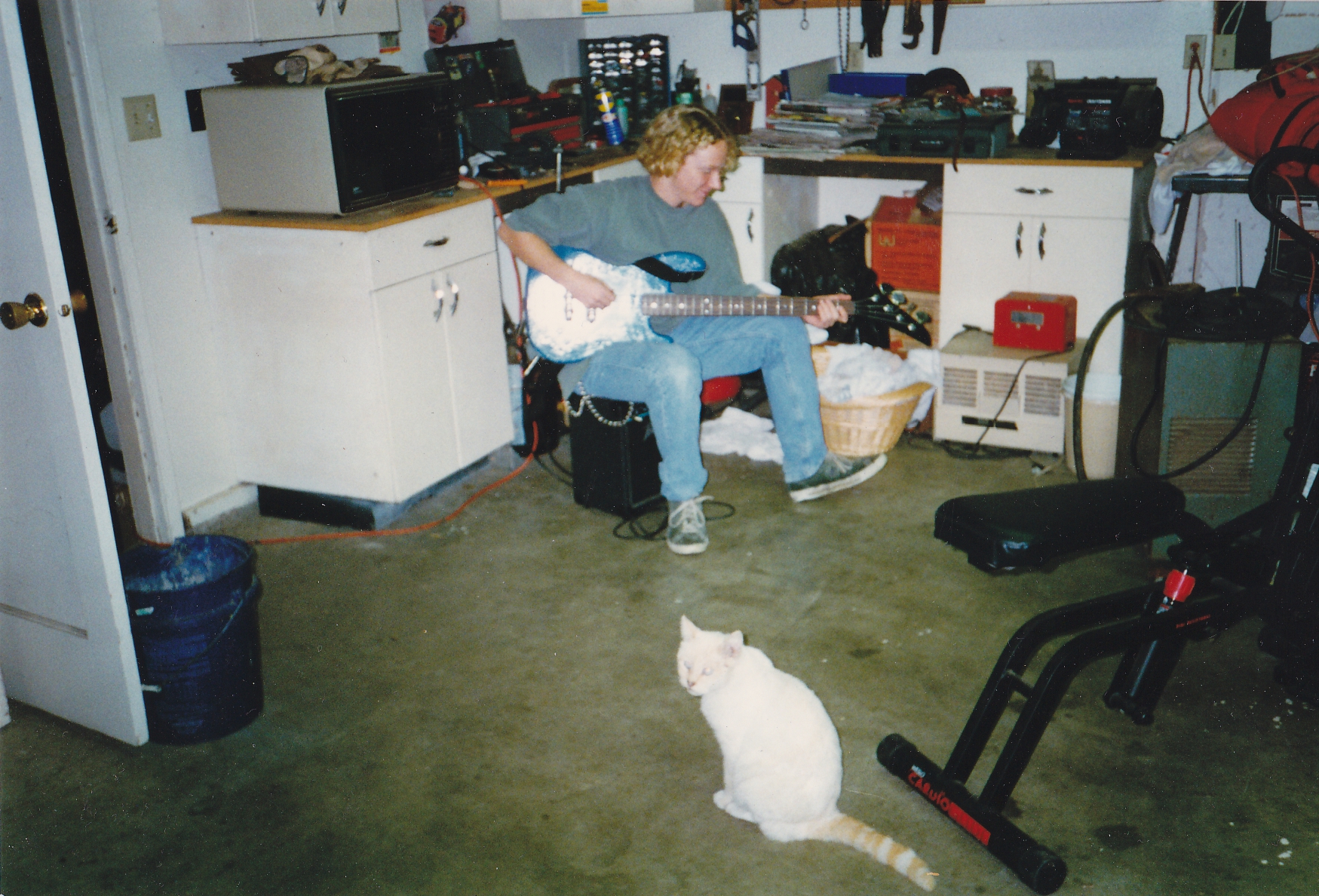 Me playing the "dad" guitar, or the bass. I was probably playing "I am the Walrus", which was one of the first complicated songs I ever learned. The Beetles still rock, coo coo ca-choo!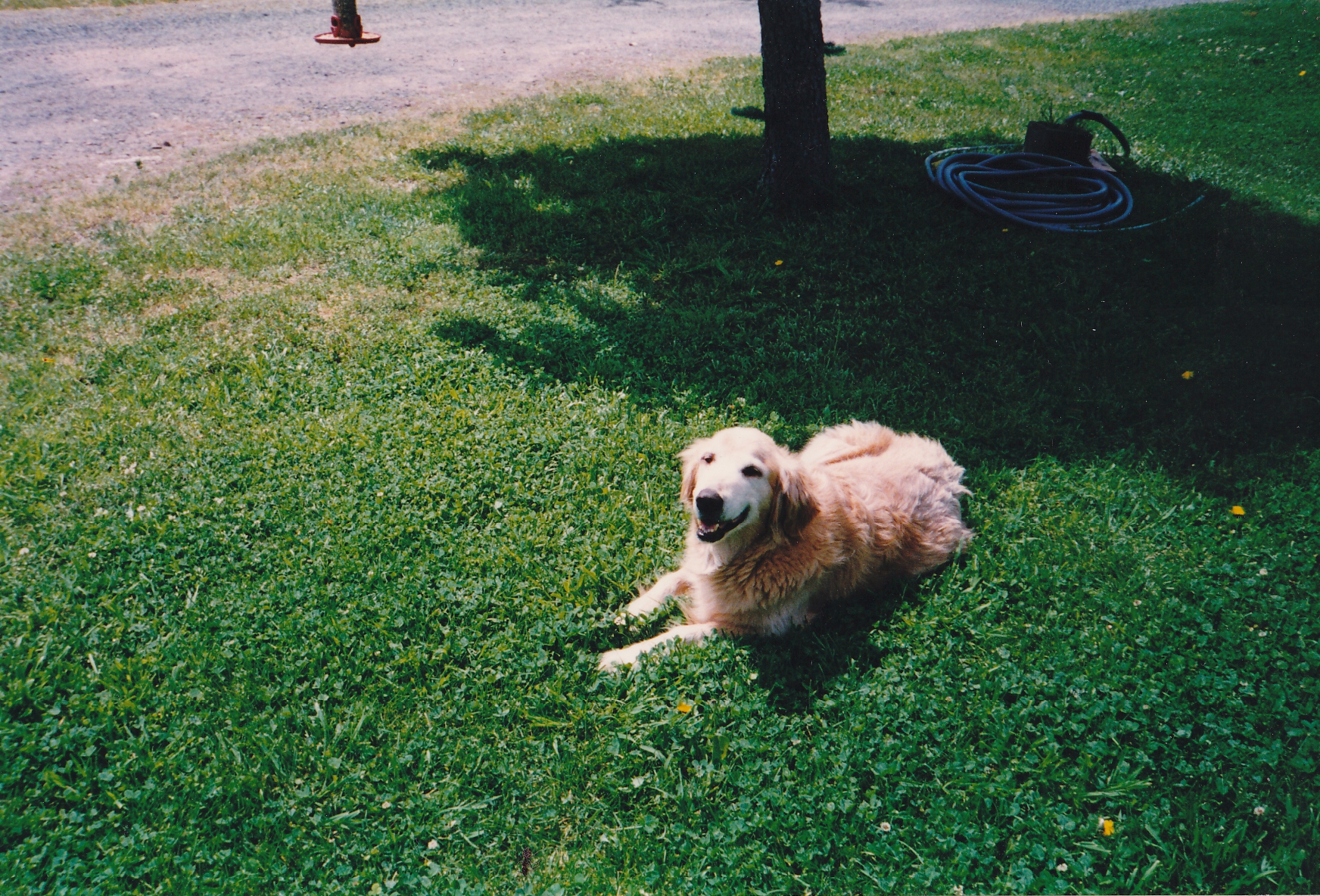 Our other Golden Retriever, Sprig. She was really cool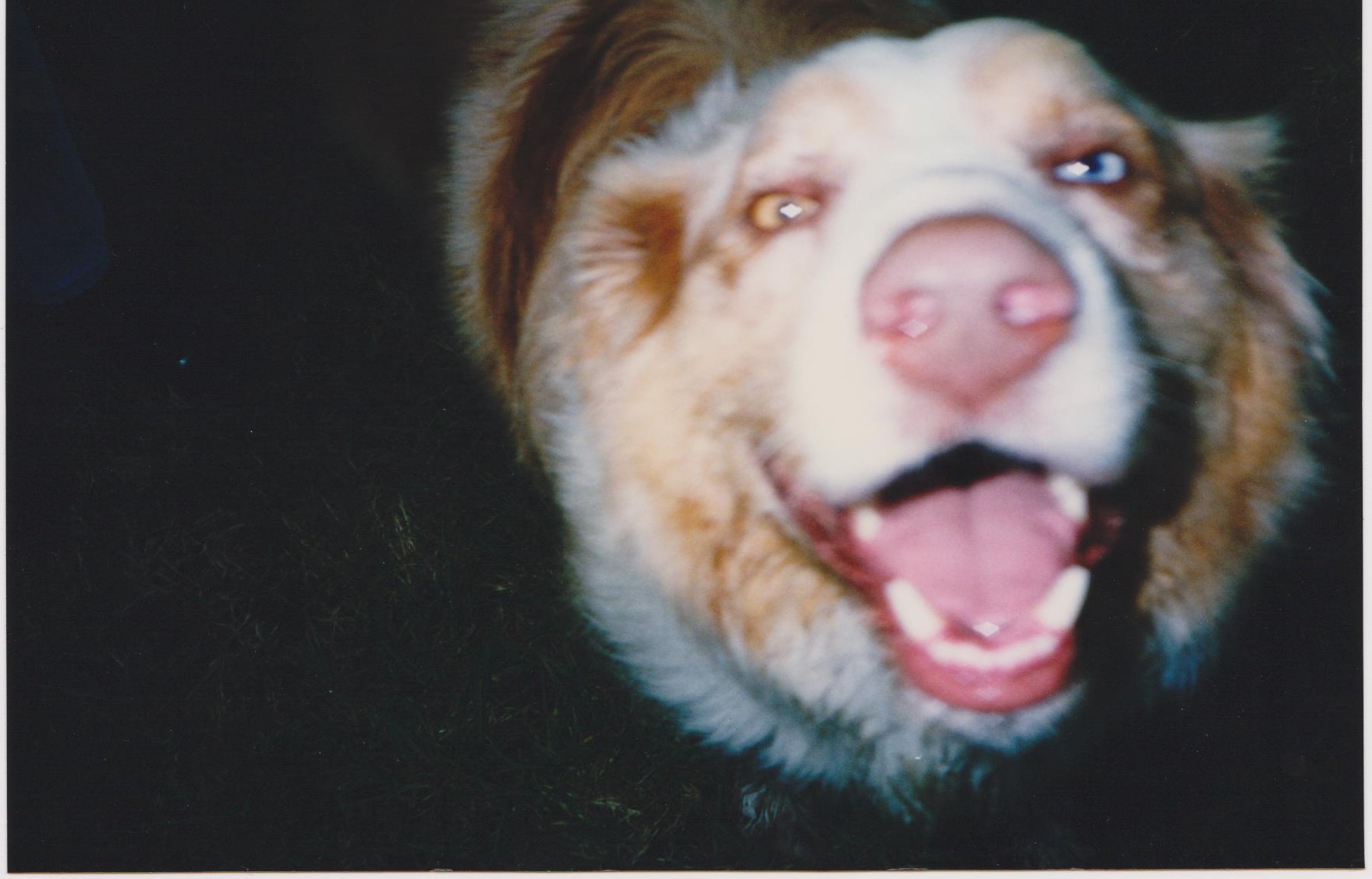 Crazy Buddy!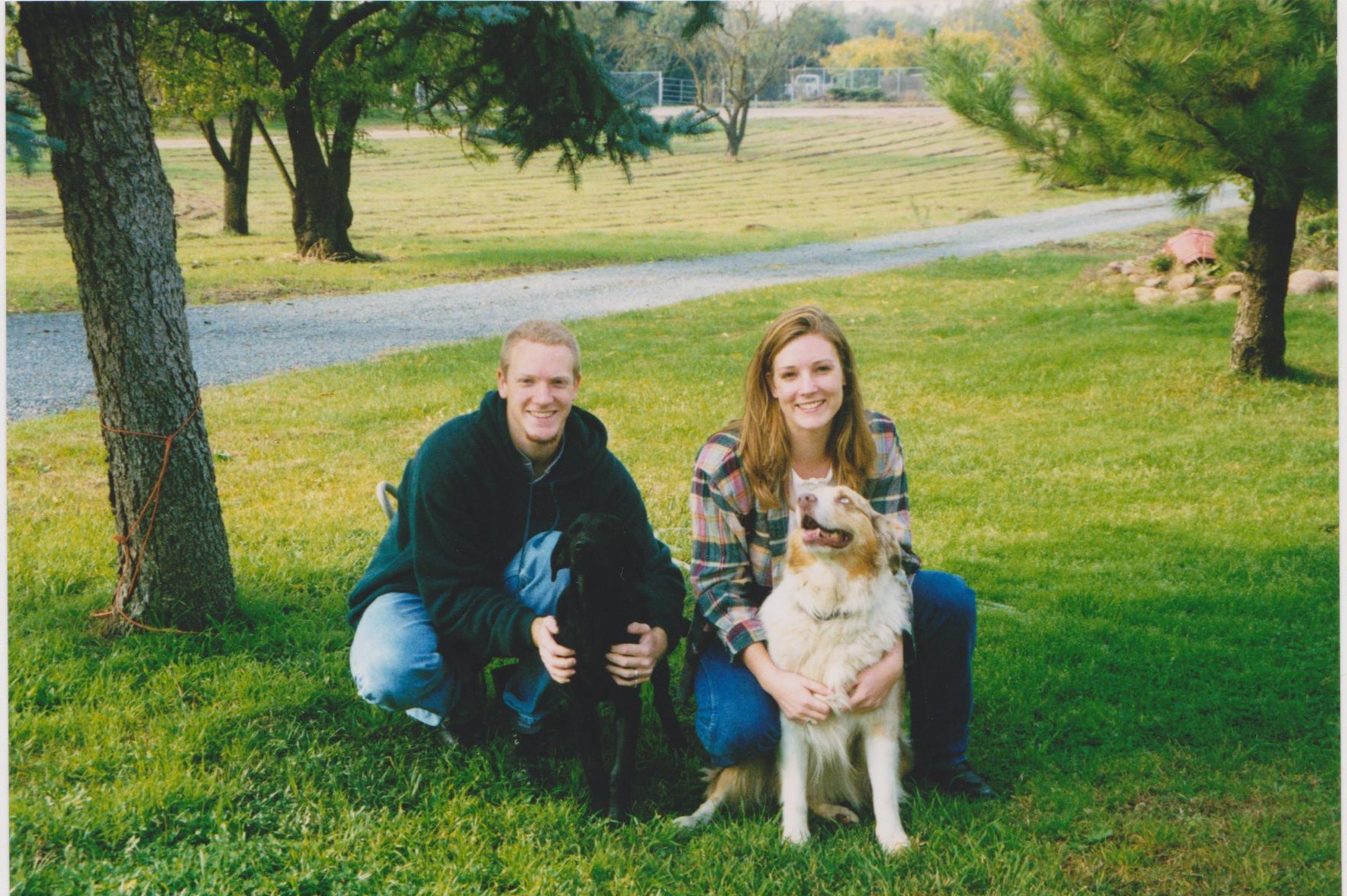 Me and Melissa holding Ace and Buddy.
And now, for a freshly combed Coal: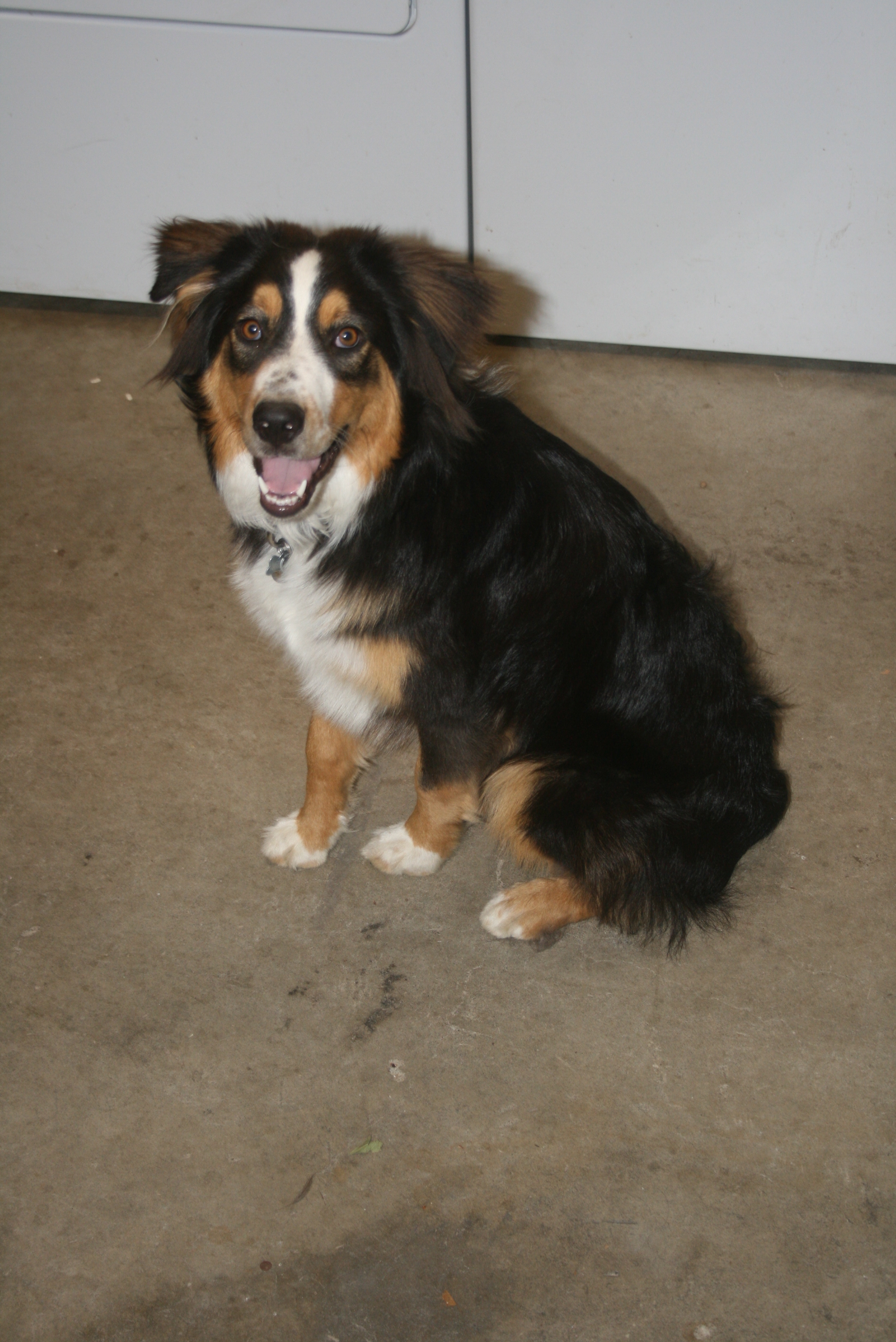 Very Nice!
Close Up: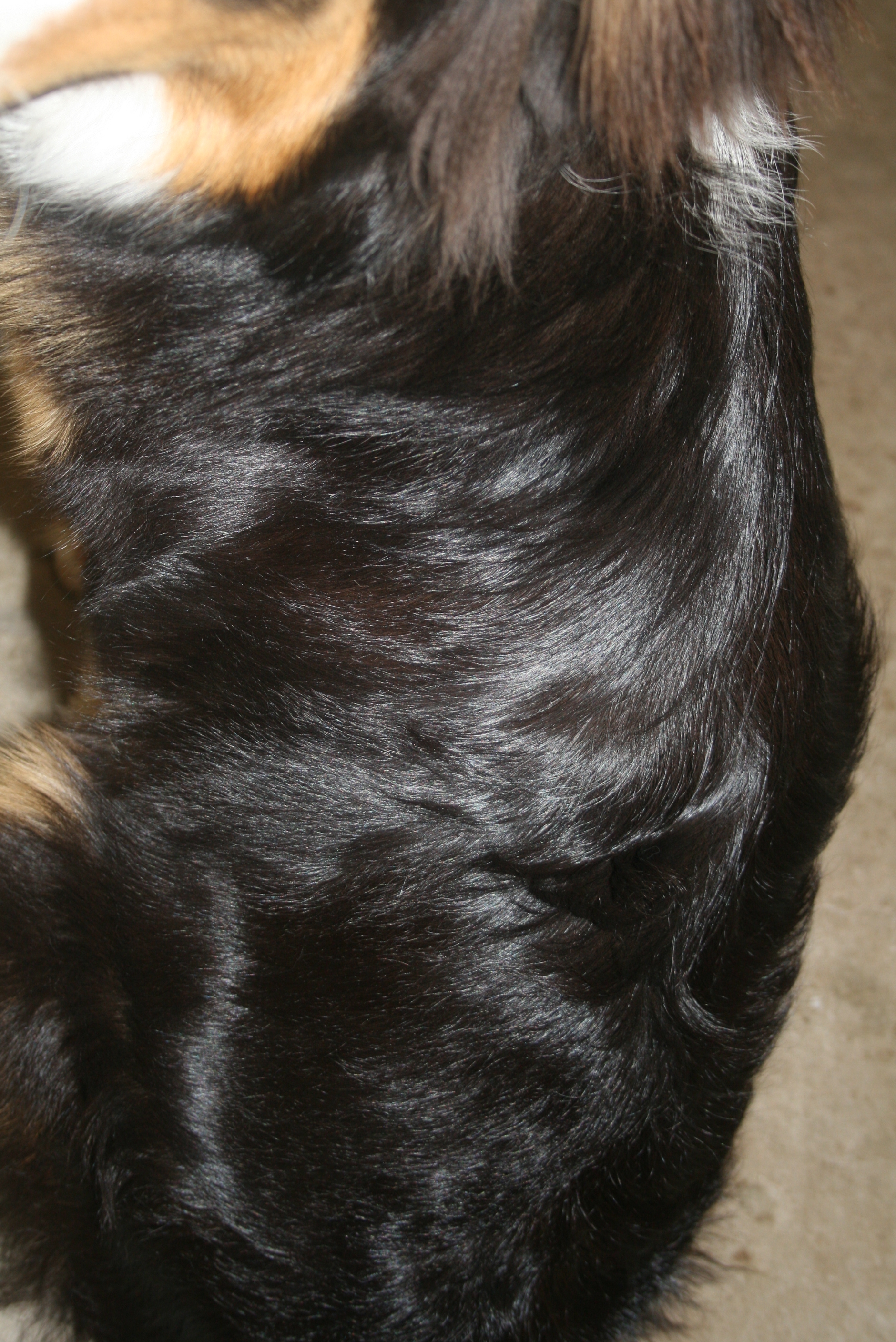 Wow! The Left Overs: