gibson sg work
 2010-04-17
Last month when I helped my Friend Glenn,who now works at An Olde Town Tattoo Parlour in Monterey, move he was cool enough to lighten his load by giving me a very cool cream and black Gibson SG. The original heavy metal guitar made popular by Toni Iommi and Angus Young.
The guitar's neck was broken at the body, and thankfully someone who knew what they were doing successfully glued it back on. Glenn put some heavy .11 gauge strings on it to keep a good amount of tension to help maintain structural integrity. I normally play with .10's, so its really fun playing with the heavy strings and then switching back to my strat. I've decided to keep the heavy strings, and even down tune to D and C# just for fun. Keeping that in mind, I went ahead and picked up two Dimarzio X2N humbuckers, and since most of the brass parts on the SG went through some heavy usage, I also picked up a new tail-piece, bridge, and a new all black faceplate.
Replacing pickups is pretty easy, it required a little (de)soldering but that is the hardest part. What probably took me the most time was figuring out HOW I was supposed to re-wire the new 4 wire X2N pickups in a setup that only had 1 wire…
It seems modern humbuckers are REALLY fancy, and if you have a 5-way selector you can activate them in different combinations. Whereas the SG pickups had only 1 loop for the humbucker, the DiMarzio's had a north loop and a south loop, and you could either wire them in series or parallel. There is no right way, its a matter of preference I guess, but since I've never hear either one, I chose a guide I found on Semour Duncan's site.
I should point this out, even though I bought DiMarzio Pickups, I actually found more useful documentation on Seymour Duncan's site. Not only did they have a really nice support section (http://www.seymourduncan.com/support/wiring-diagrams/), they also have color-code diagrams for each pickup vendor. So a big kudo's for SD, maybe I'll get those next time.
Okay, onto the work, let's take a look at what we are working with:
I'm going to need another wall mount now that I have two sweet guitars.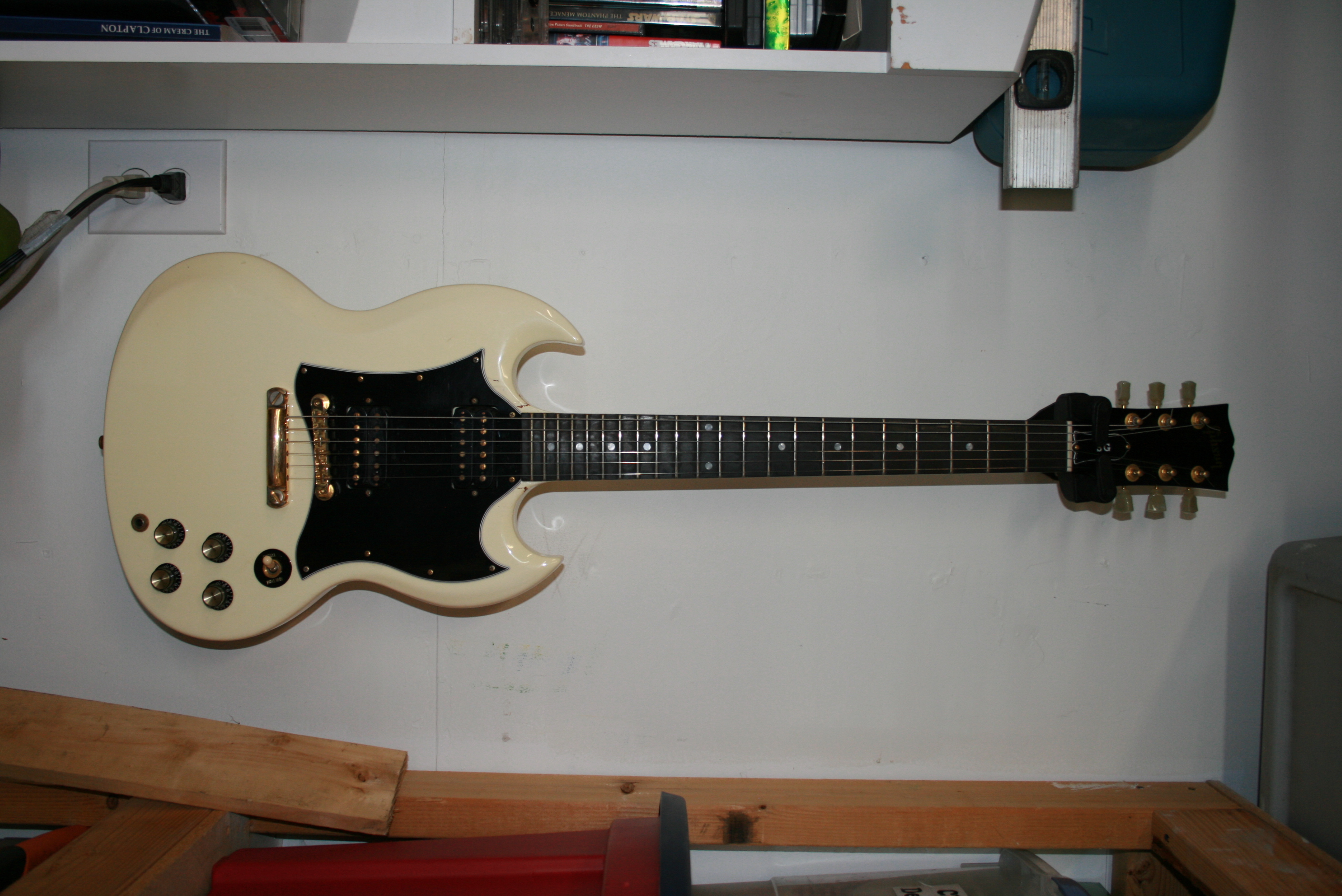 It is hard to see, but there is a good amount of corrosion on the pickup and the frets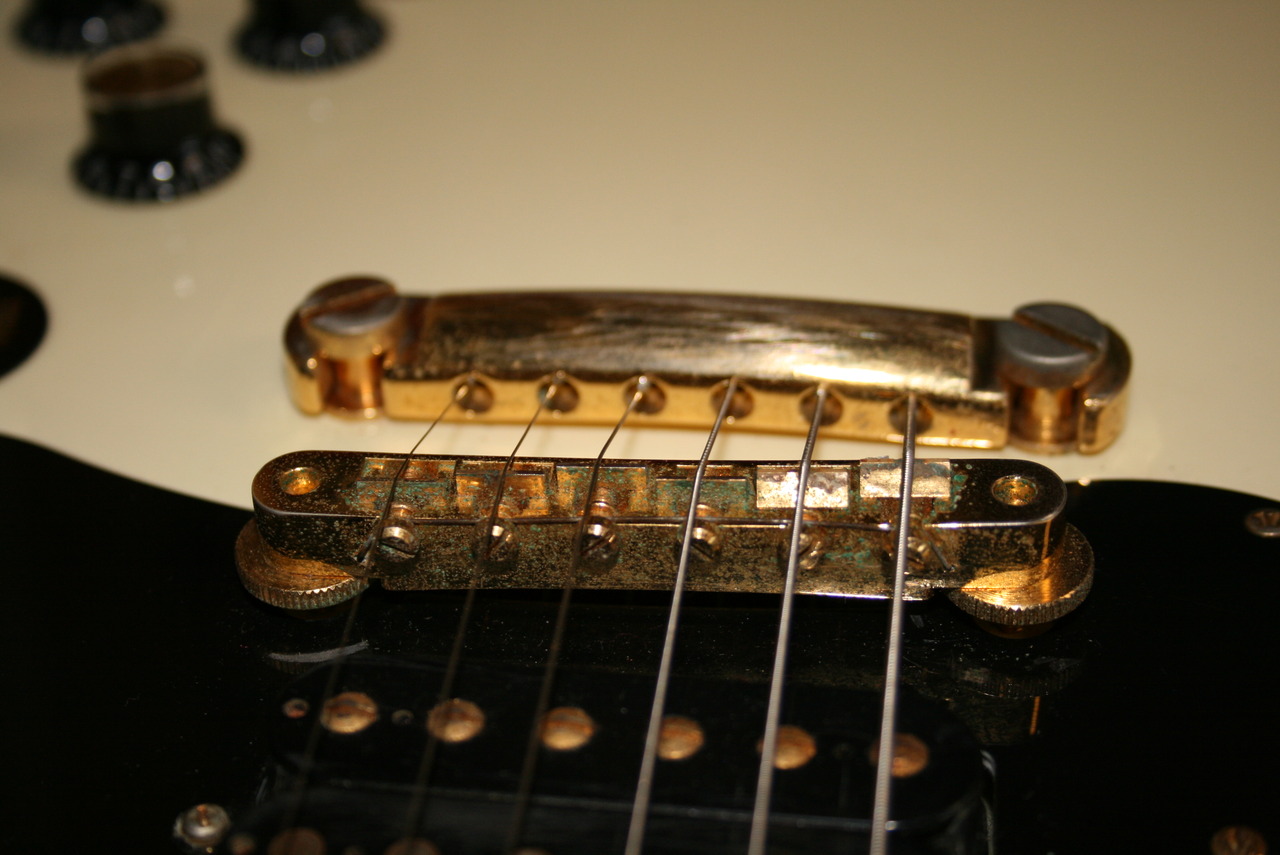 The saddles look very fragile from all the wear and tear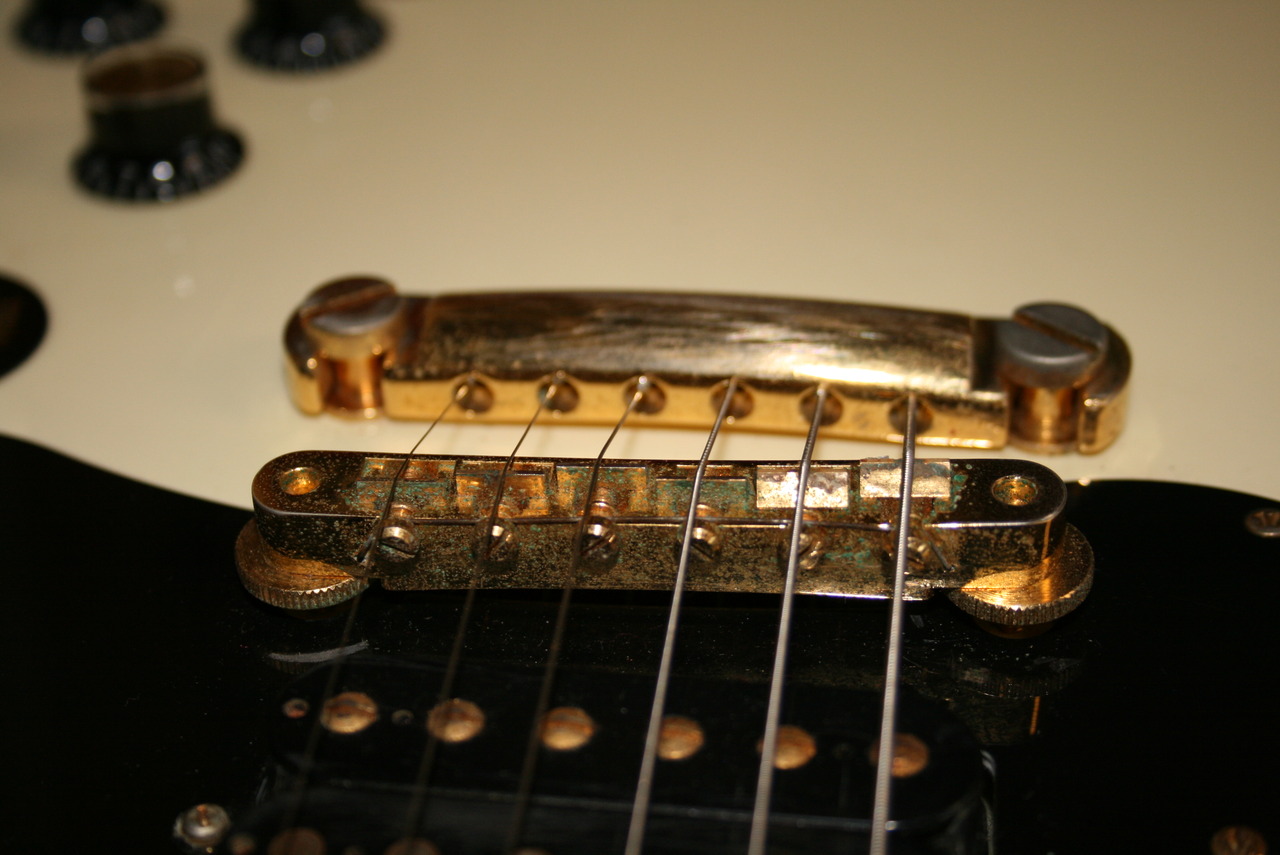 A faded tail piece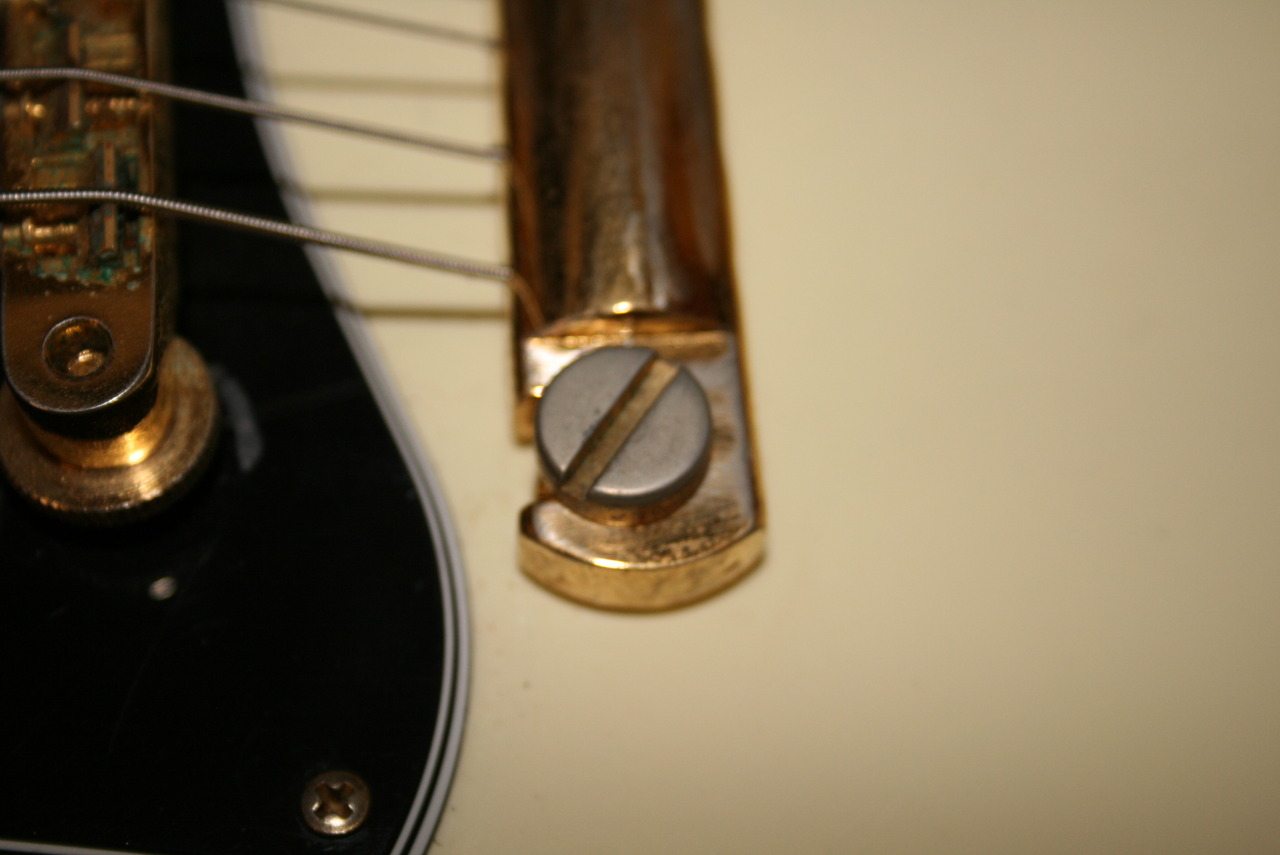 This is where the neck was broken, but I won't tackle that here. Or ever really :)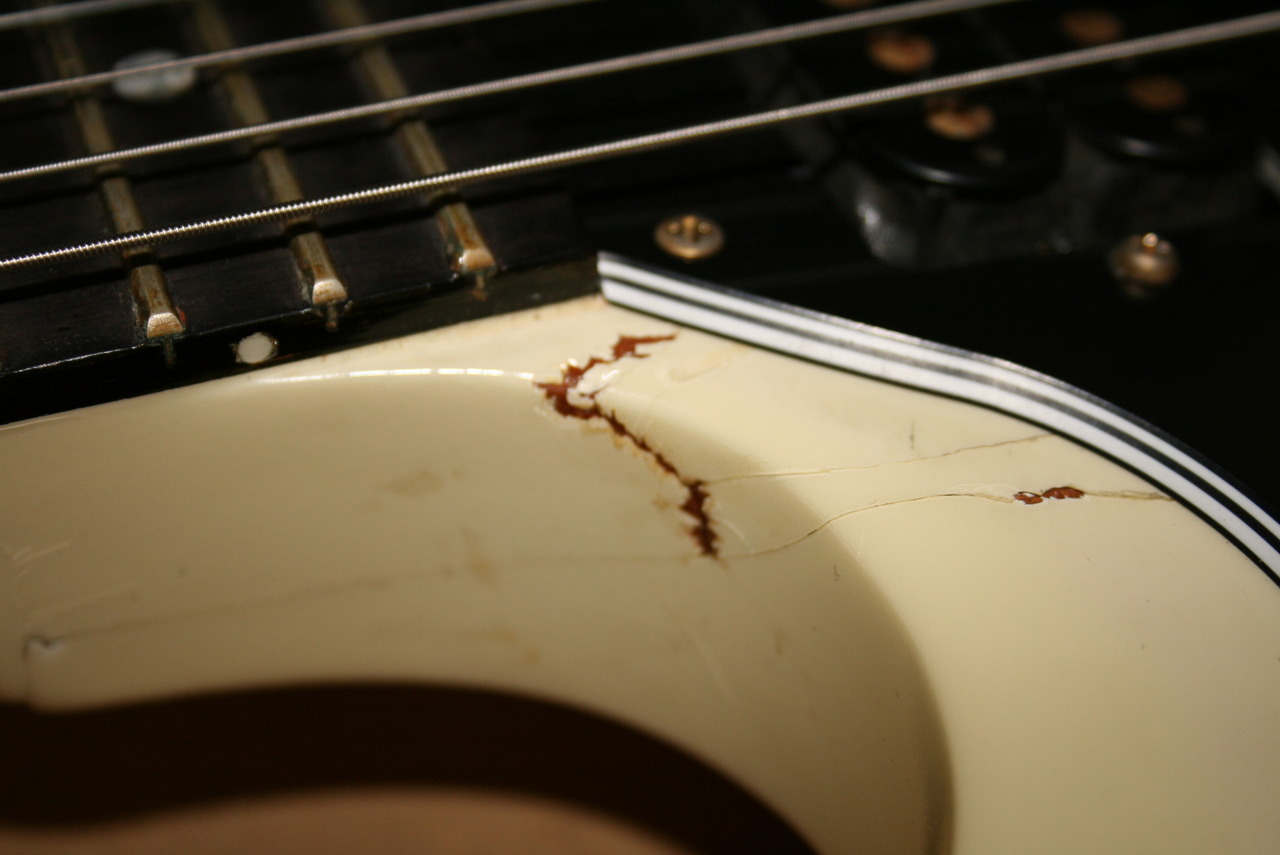 Here are the new parts:
Two black/black DiMarzio X2N's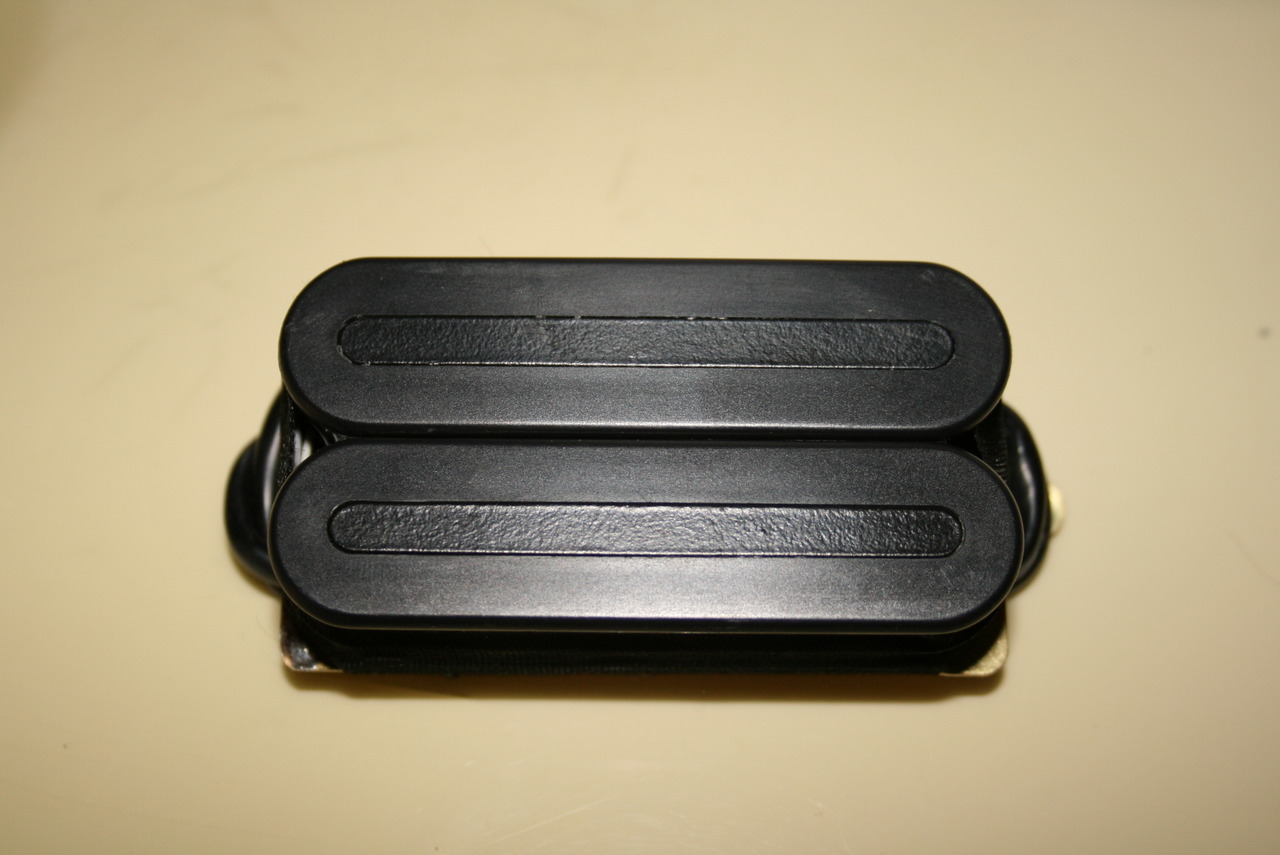 Old and New tail piece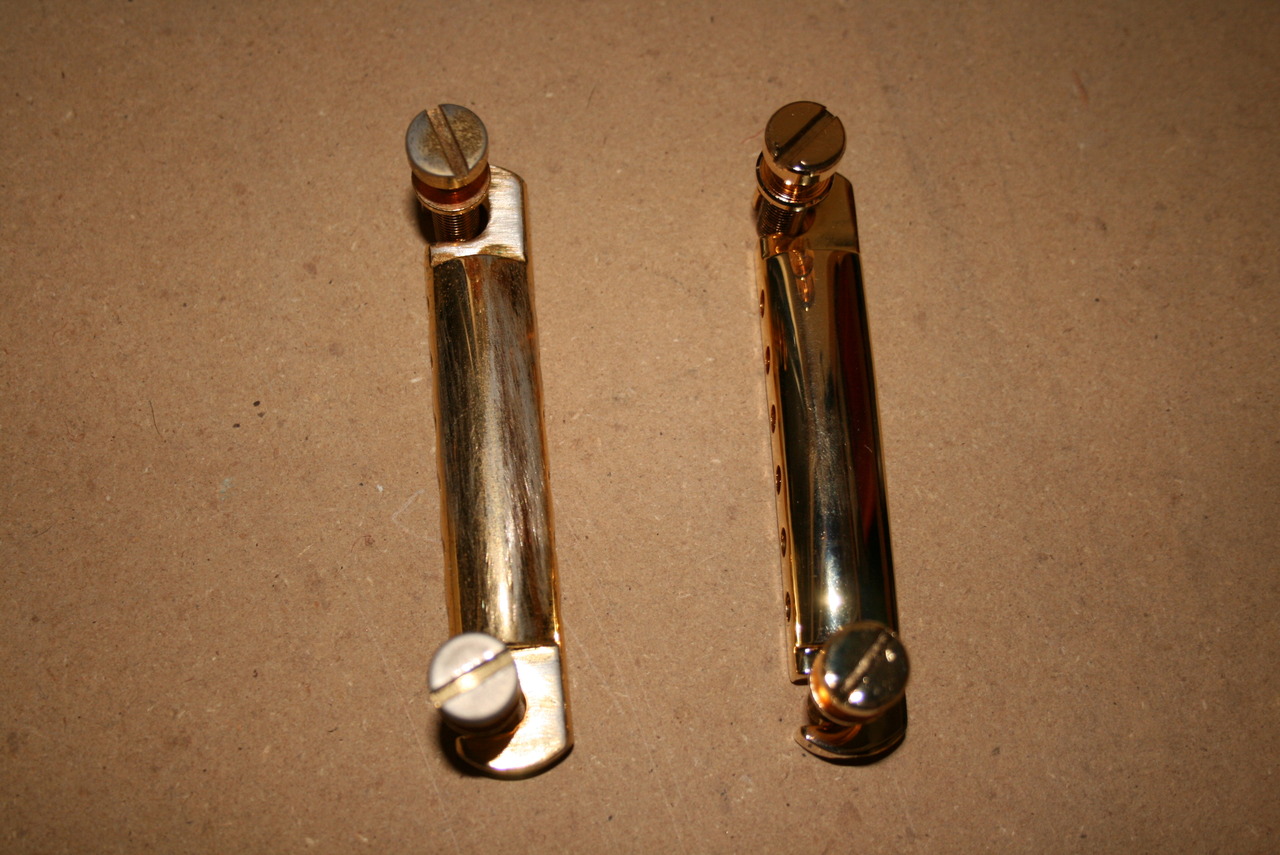 Old and new bridge, which turned out to be a problem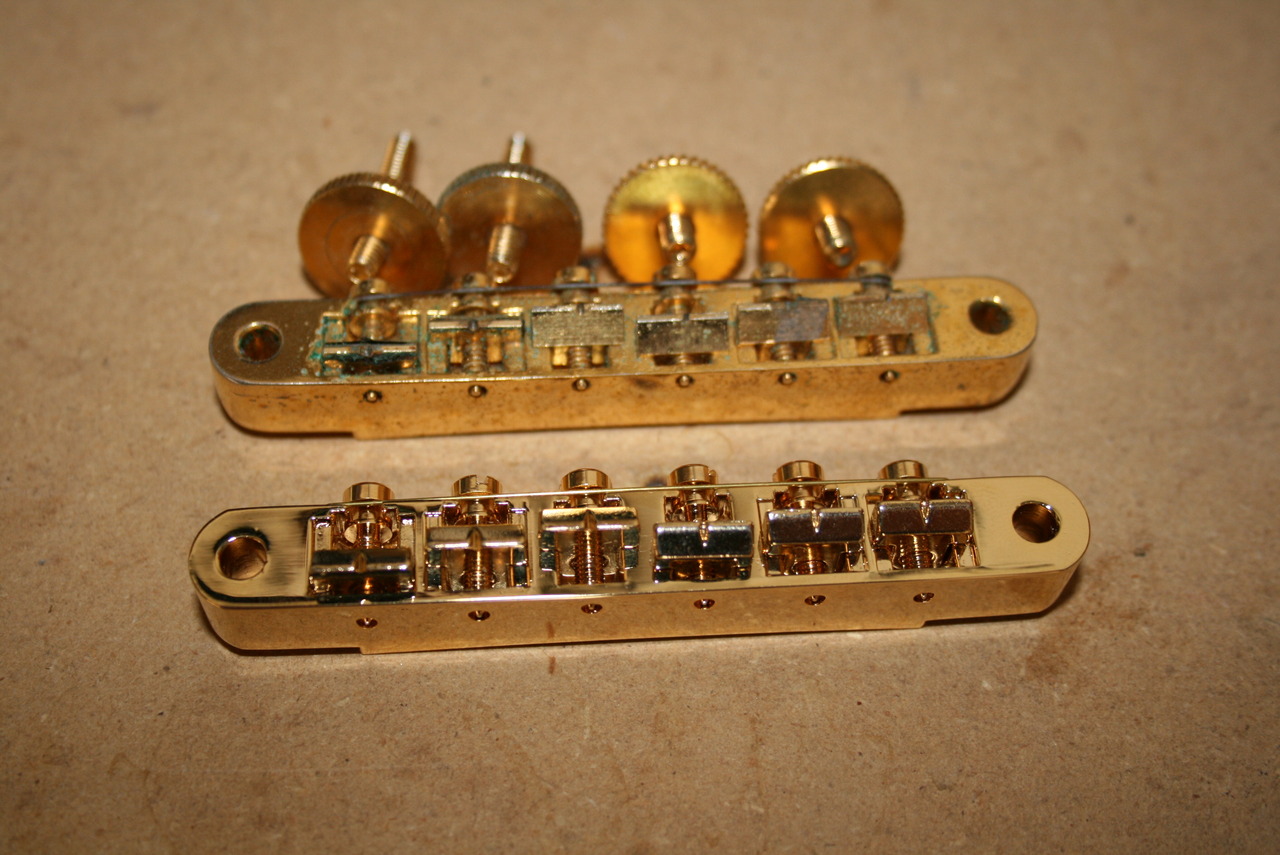 The real work begins:
Original wiring, two Humbuckers, Two Volumes and Two Tones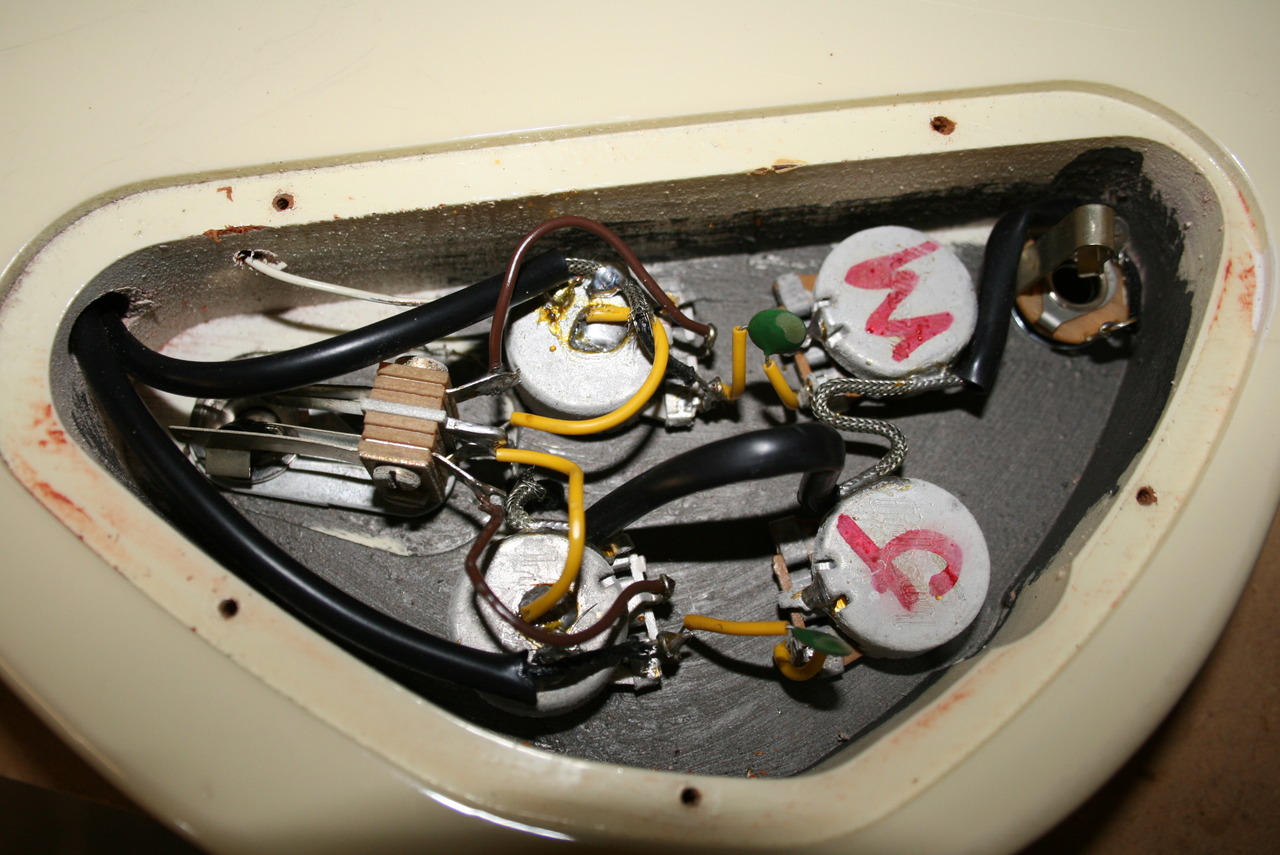 Old faceplate and pickups de-soldered and removed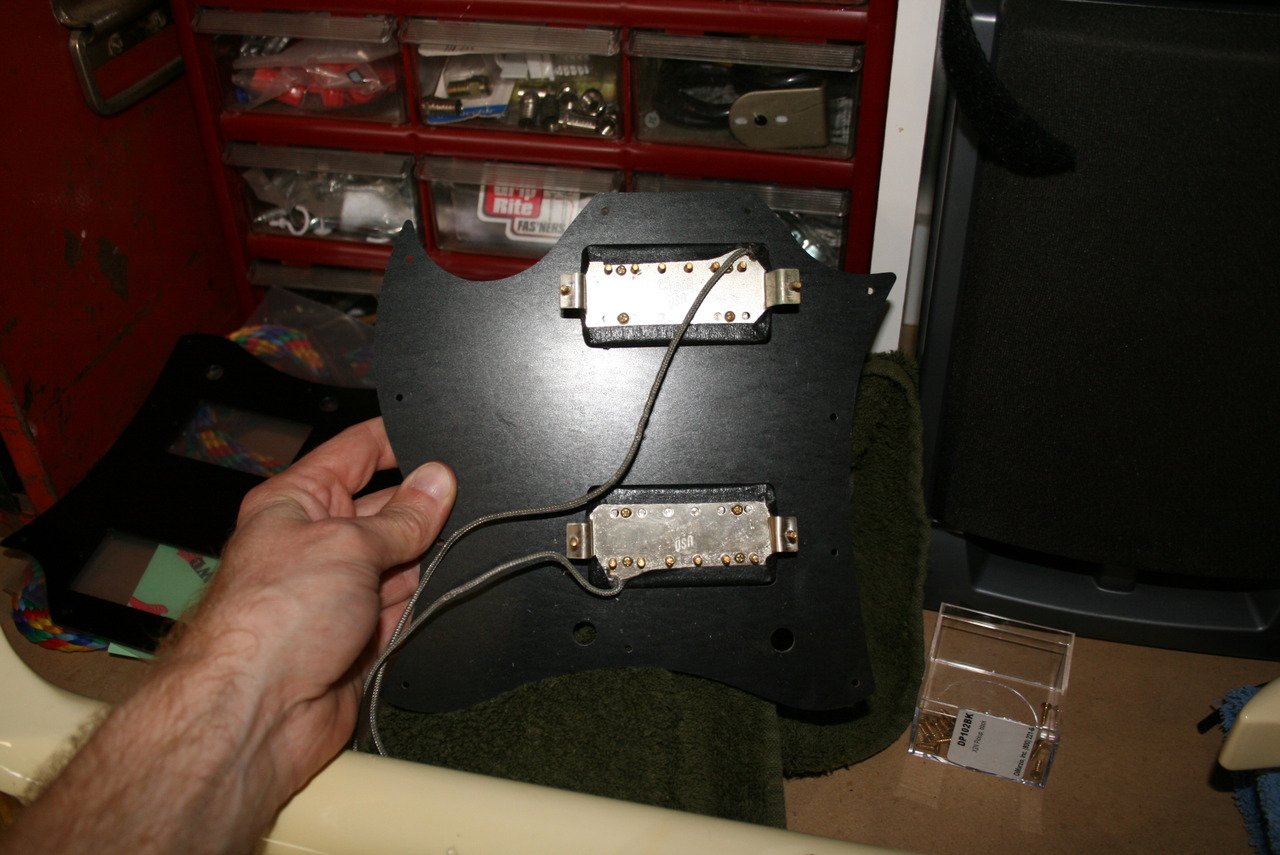 Front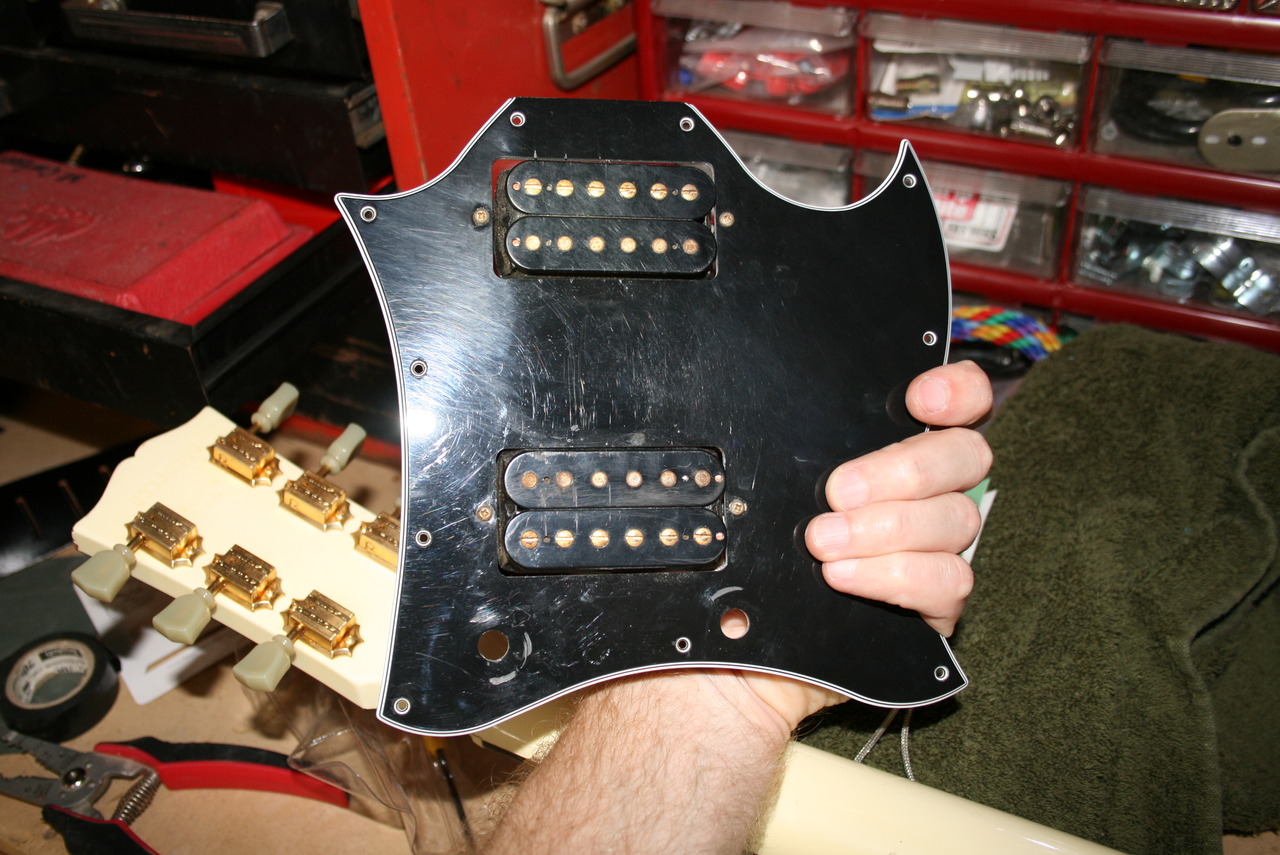 Since I only have one contact point, the ground and bottom south loop are wired together, as well as the top south and bottom north. That spot-light you see is my kick ass hiking head-lamp. I haven't used mine hiking yet, but it helped me out a LOT during all of this.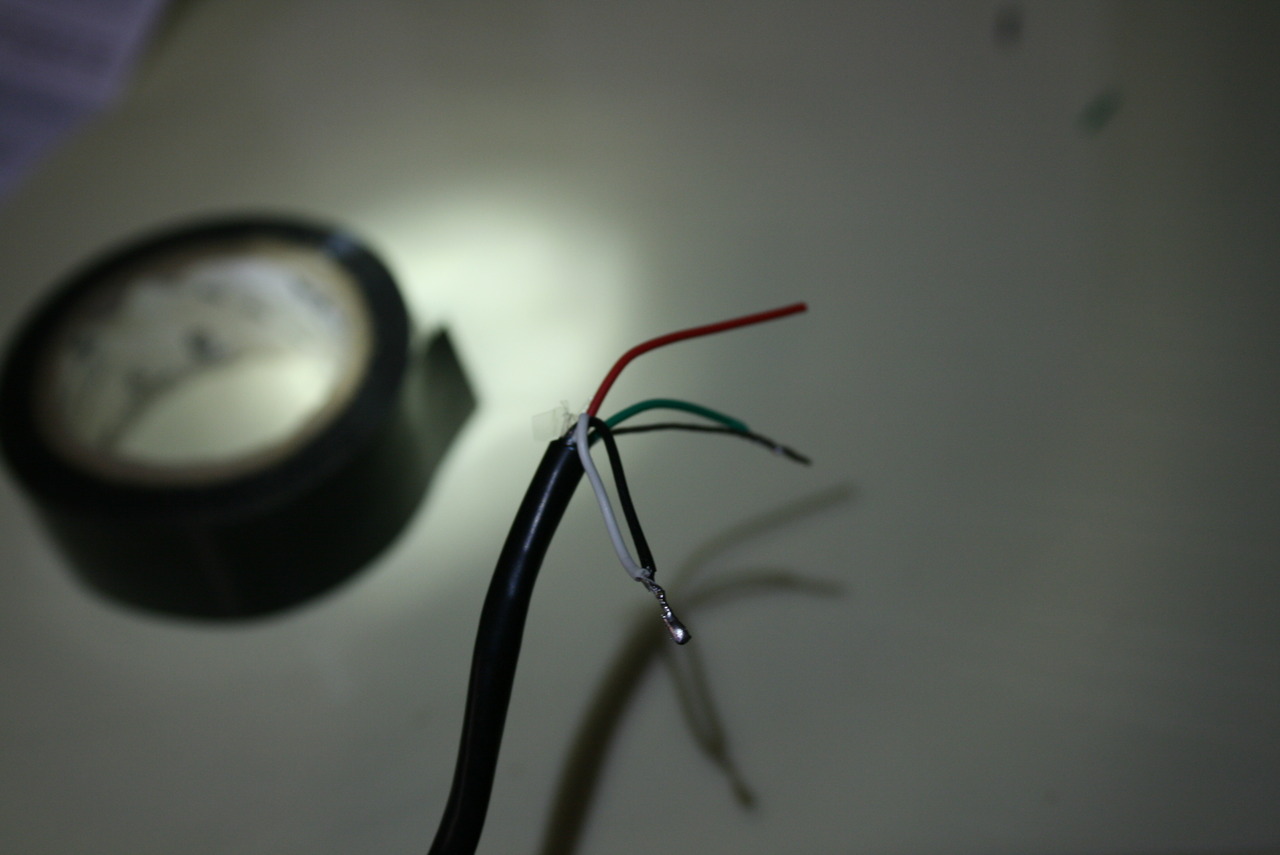 The Neck pickup finished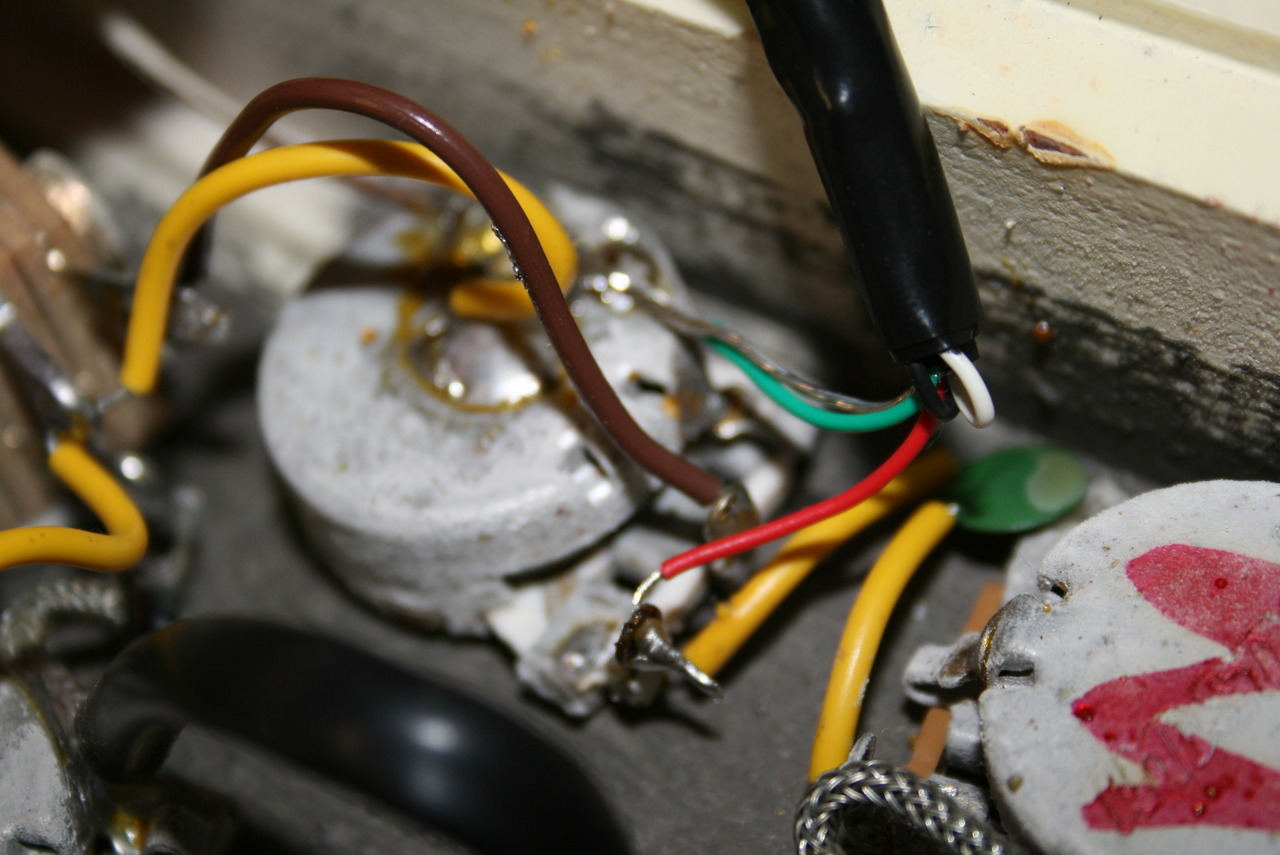 and the bridge pickup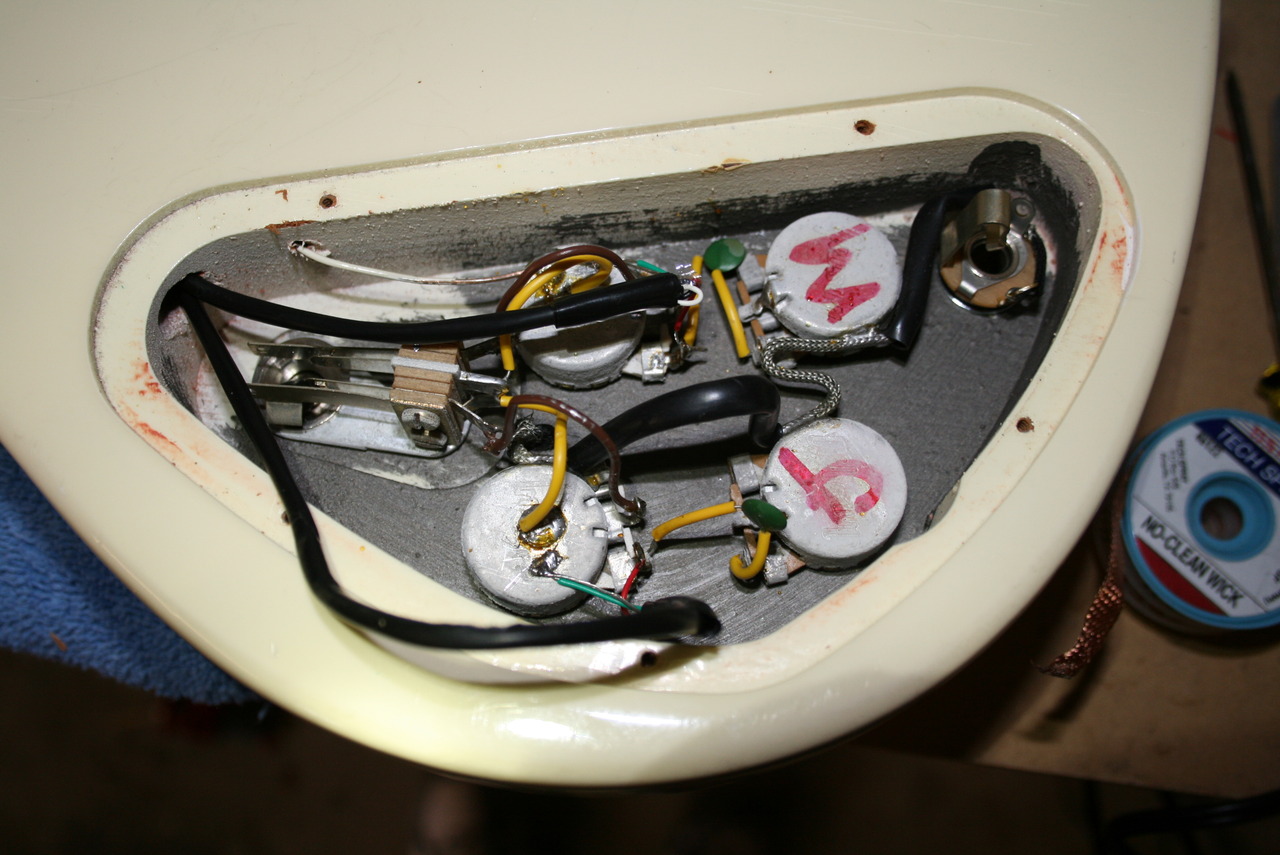 Faceplate is installed with the pickups attached.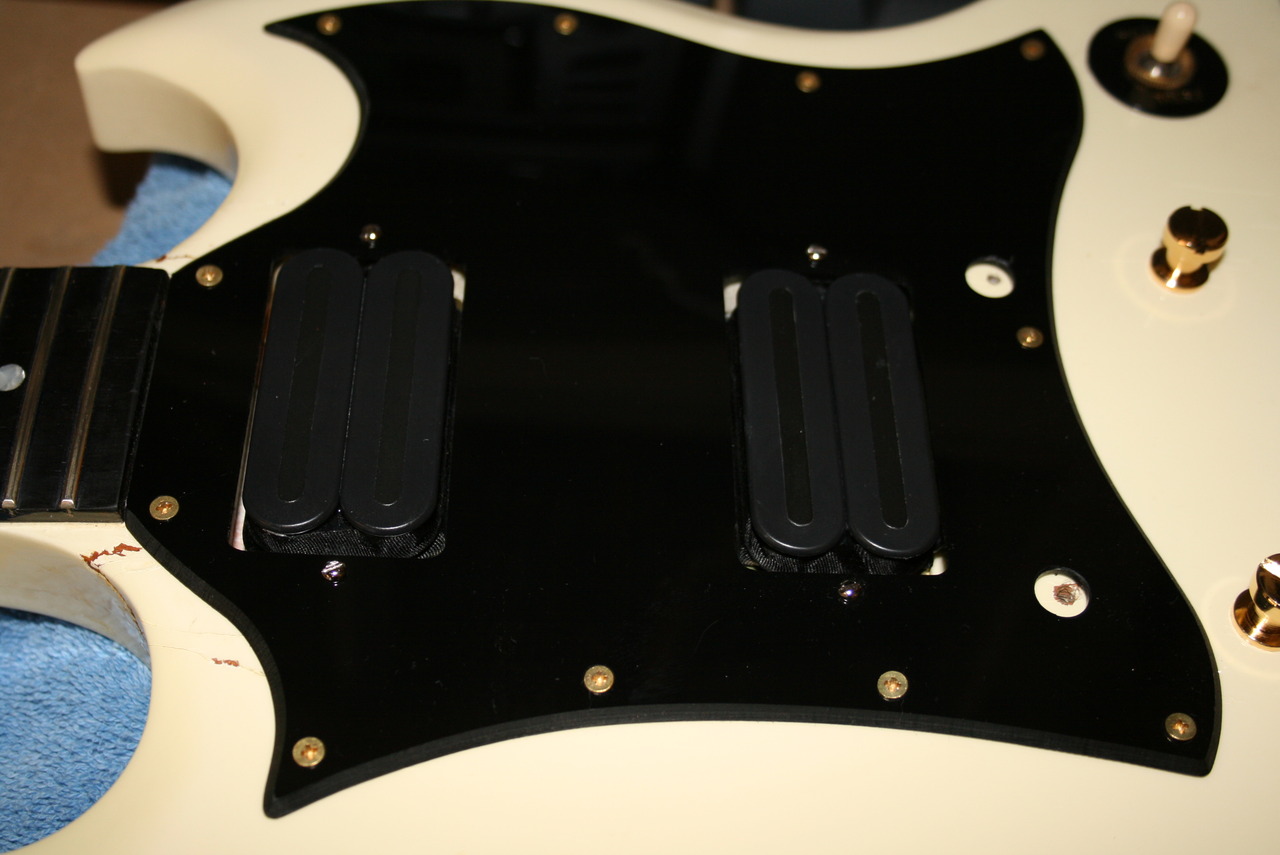 Let me just say, getting the pickups screwed on to the face plate was HARD. There are two tension springs that keep the pickup stationary, and getting those compressed so the screw could reach the faceplate took a lot of effort. I almost lost two of the four twice since they would shoot off while I was struggling to screw the pickup on.
New bridge and tail piece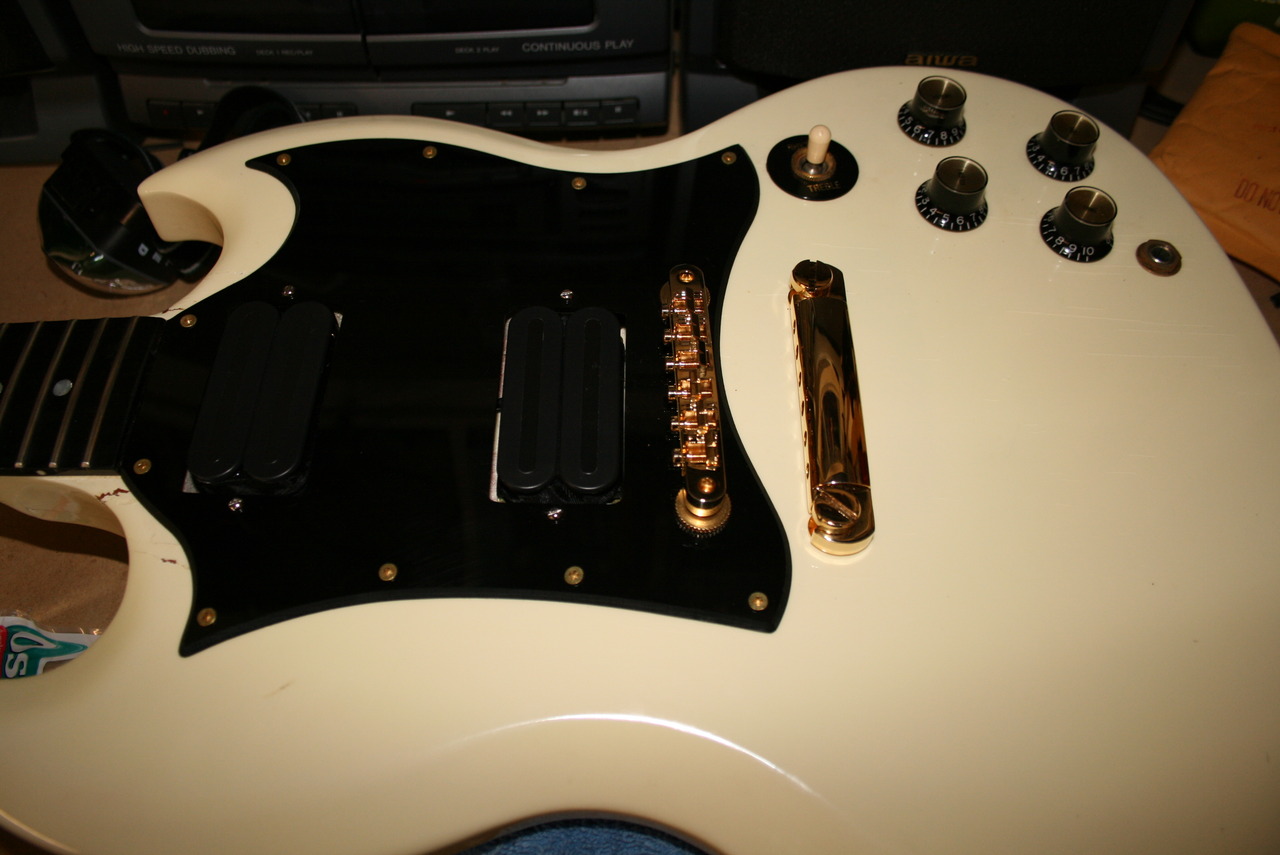 I had a problem with the two screws that are used to adjust the bridge, the were slightly bigger than the old screws. I actually had to re-drill the holes for them, and this makes me a little uncomfortable. If it ever needs to be replaced, there is now a good chance the holes will have to be filled and re-drilled. Oh well.
Another shot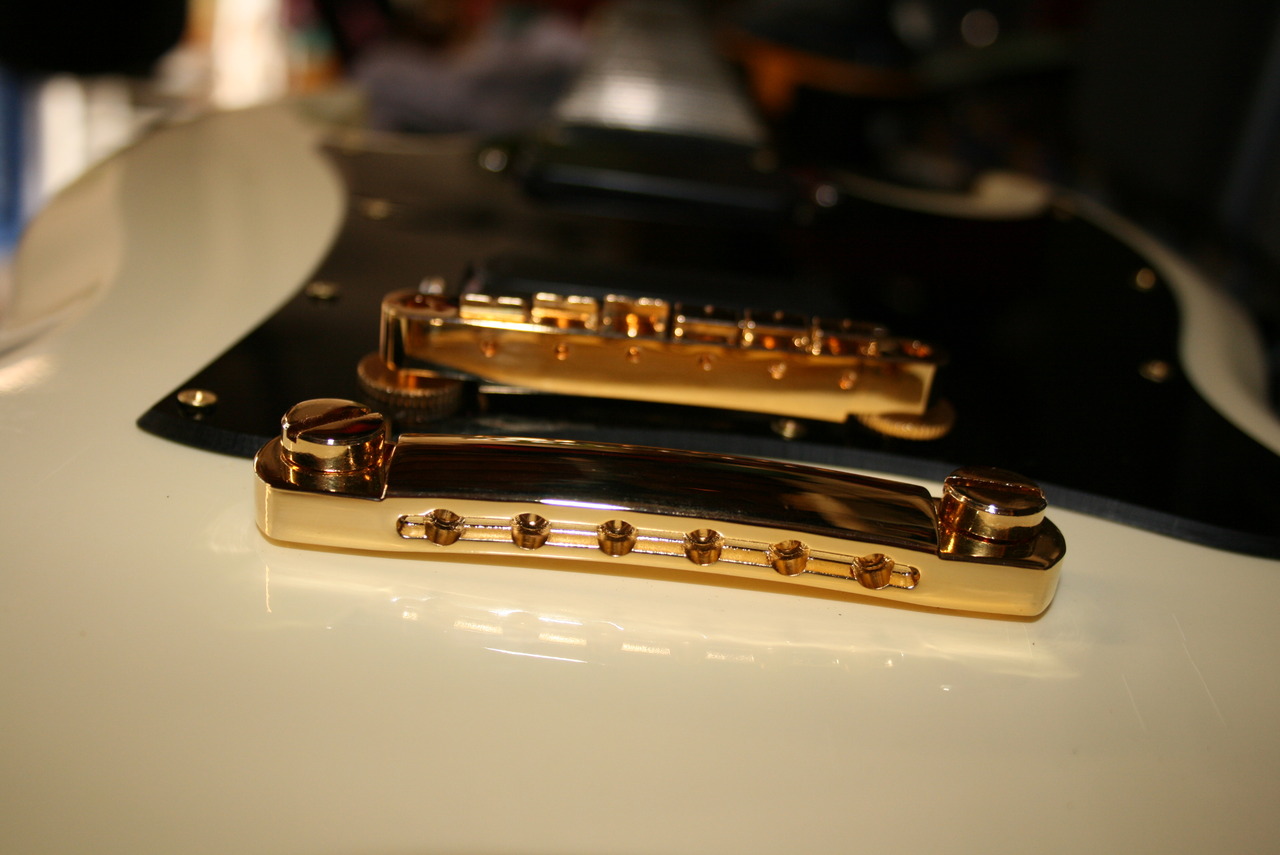 After cleaning the neck with mineral oil (finally found a use for that stuff), I re-strung it with a new set of .11's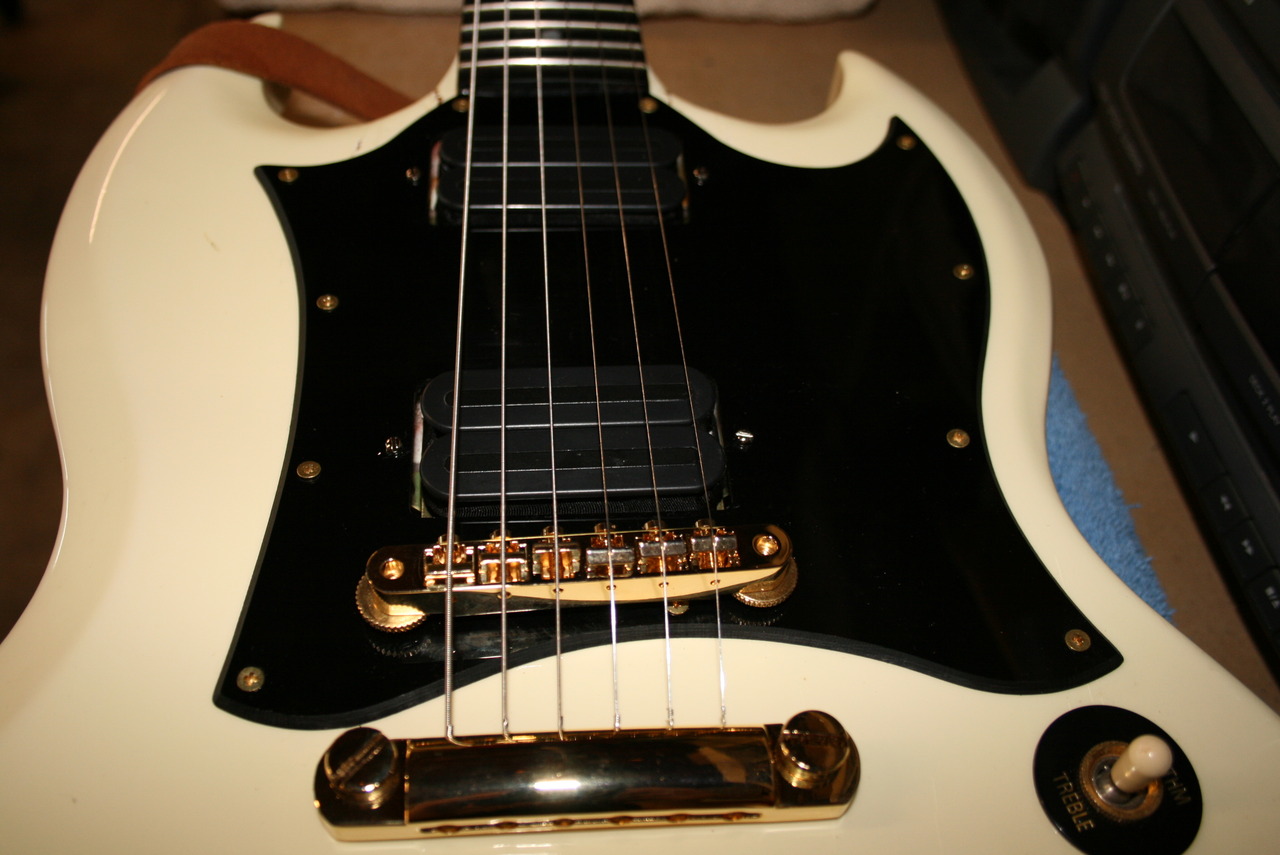 All done, AND it works, two sometimes mutually exclusive outcomes :)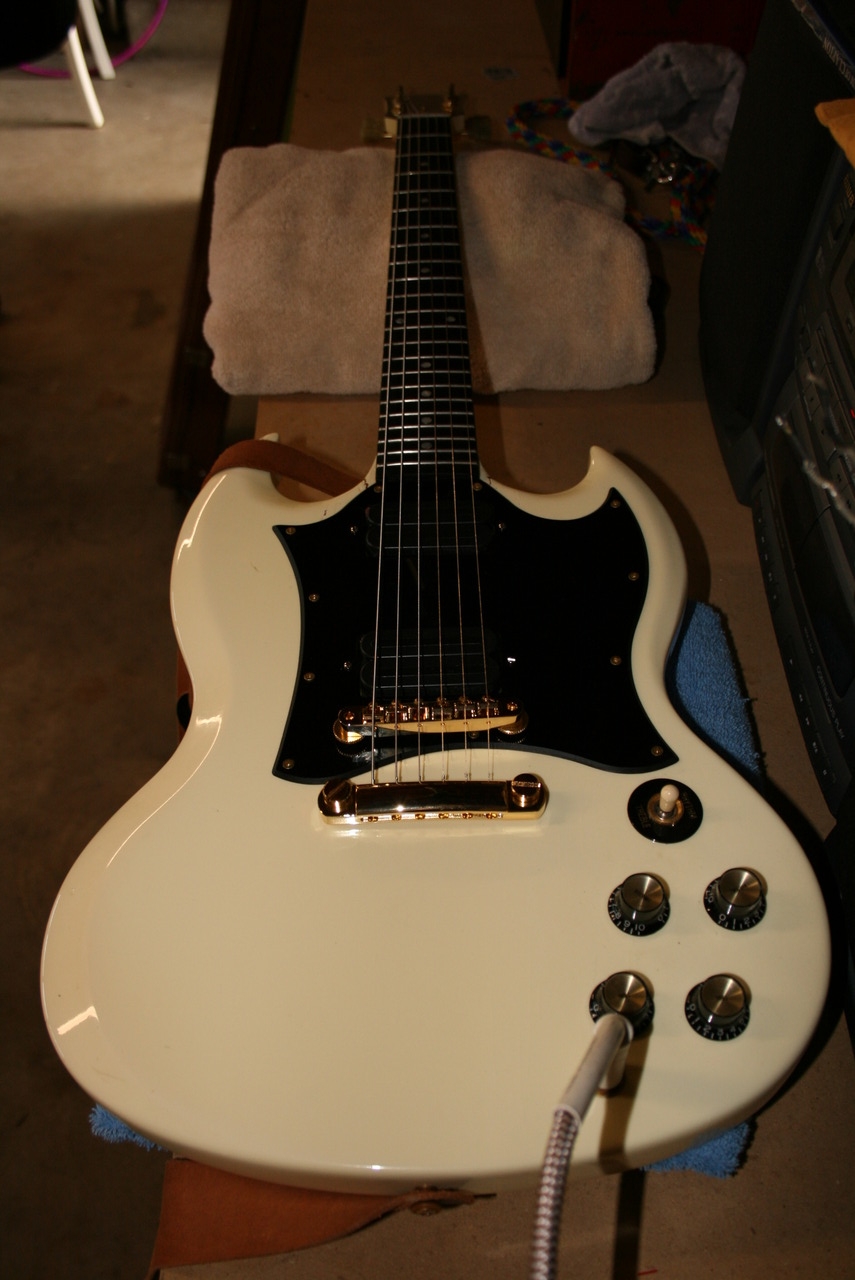 This was a great way to spend a Saturday afternoon, working on a guitar while listening to a Buckethead/Praxis playlist on Pandora. I spent most of the evening playing the guitar, those new pickups are very hot! They are going to require special attention so they don't overload the amp. The sound is killer though, nice and low, a stark contrast to the Stratocaster's sound.
Reference Material: 2h_2v_2t_3w color_codes