owens chores and lasagna
 2010-03-21
One of the unspoken rewards of being a parent is forcing your children to work for you. It is a delicious treat to my eyes, especially when it is a chore that I've handled since I was in the 3rd grade:
Mush!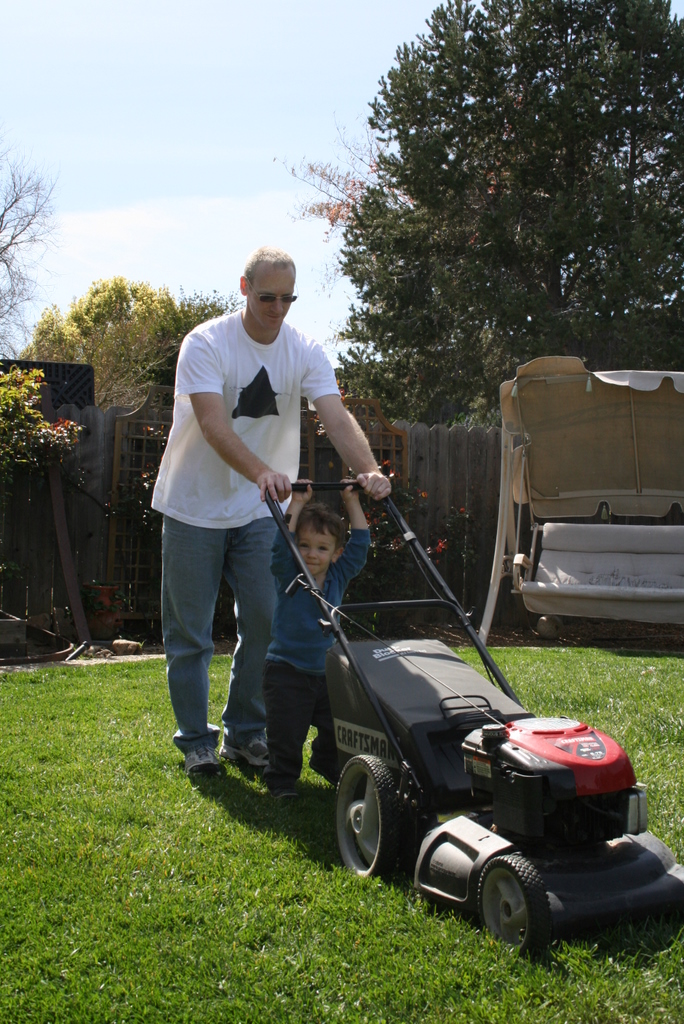 The best part is, Owen still thinks the lawn mower is cool, and exciting. Even the edging tool is fun:
Owen helping Michele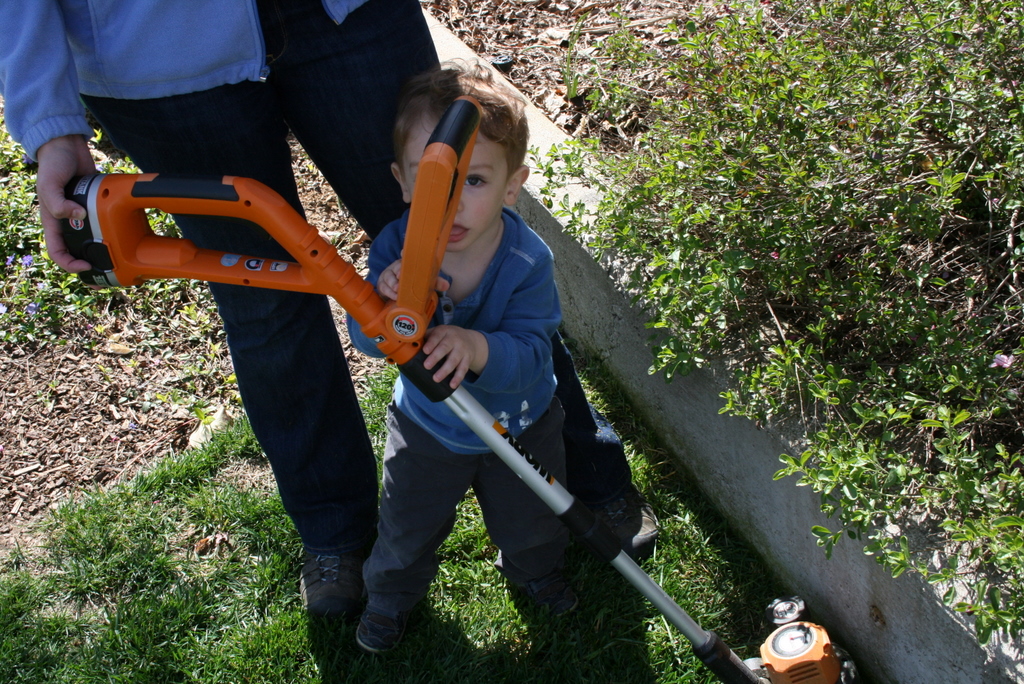 Enough fun mister, back to work!
only 20 more laps around the yard to go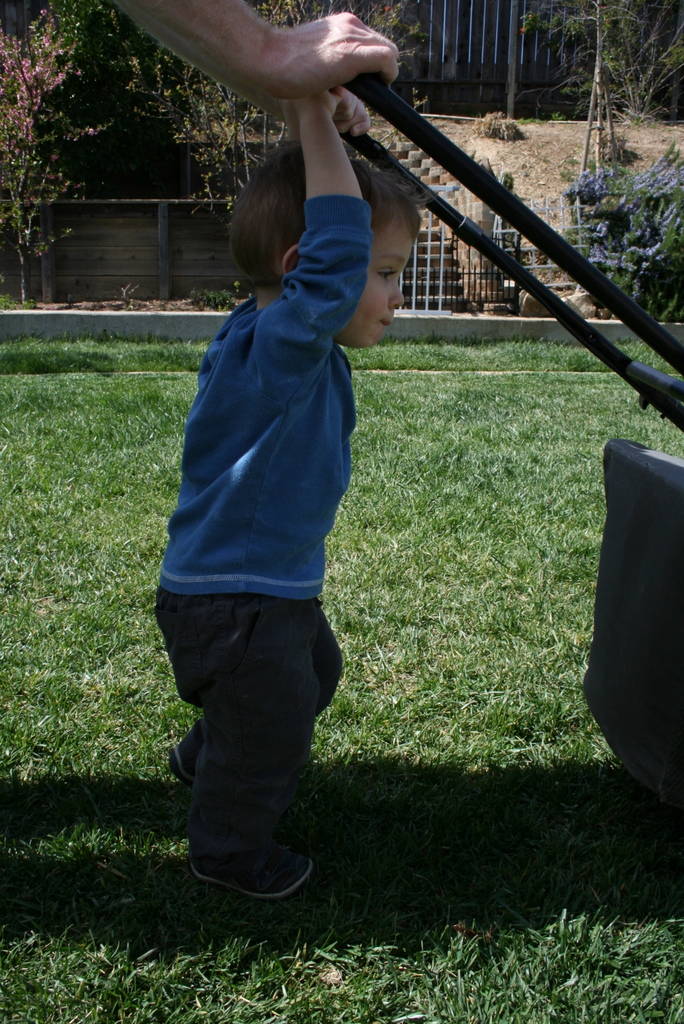 No son, you cannot take a break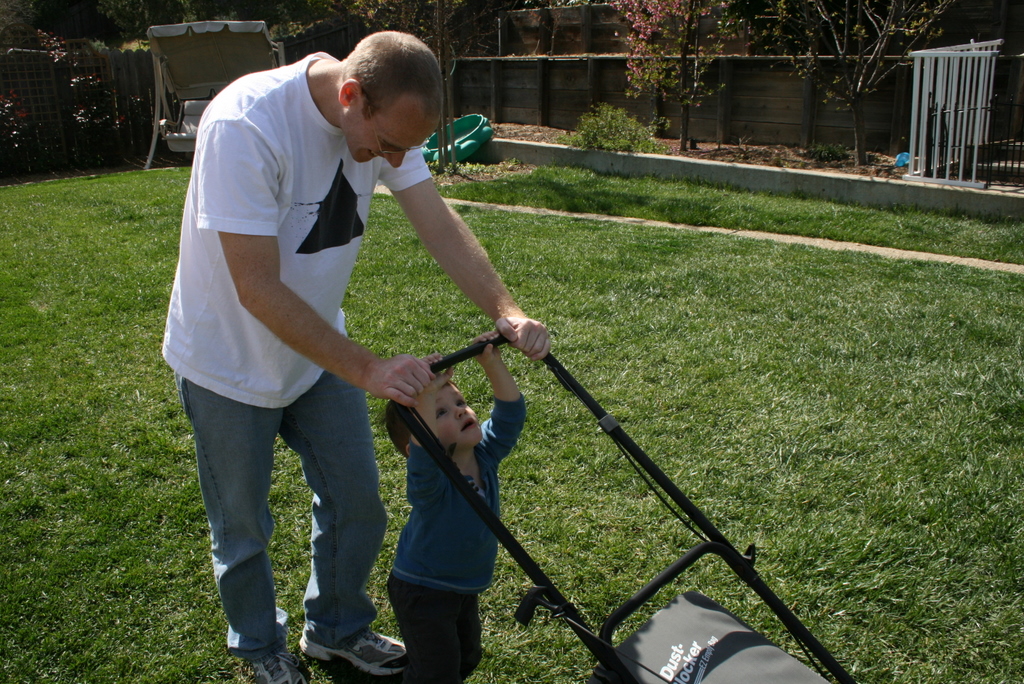 He had enough of us taking pictures, so he stole the camera:
The yard looks bigger from his perspective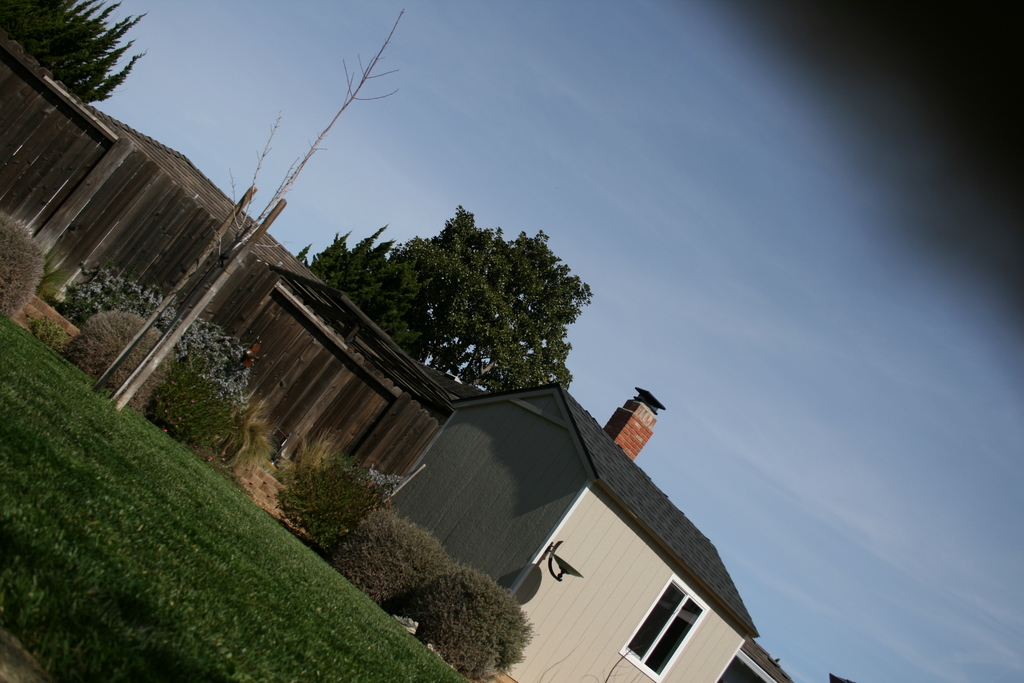 After all that hard work, he was tired, so it was time for a nap. I heard something odd under his crib:
That is one strange Cat5 cable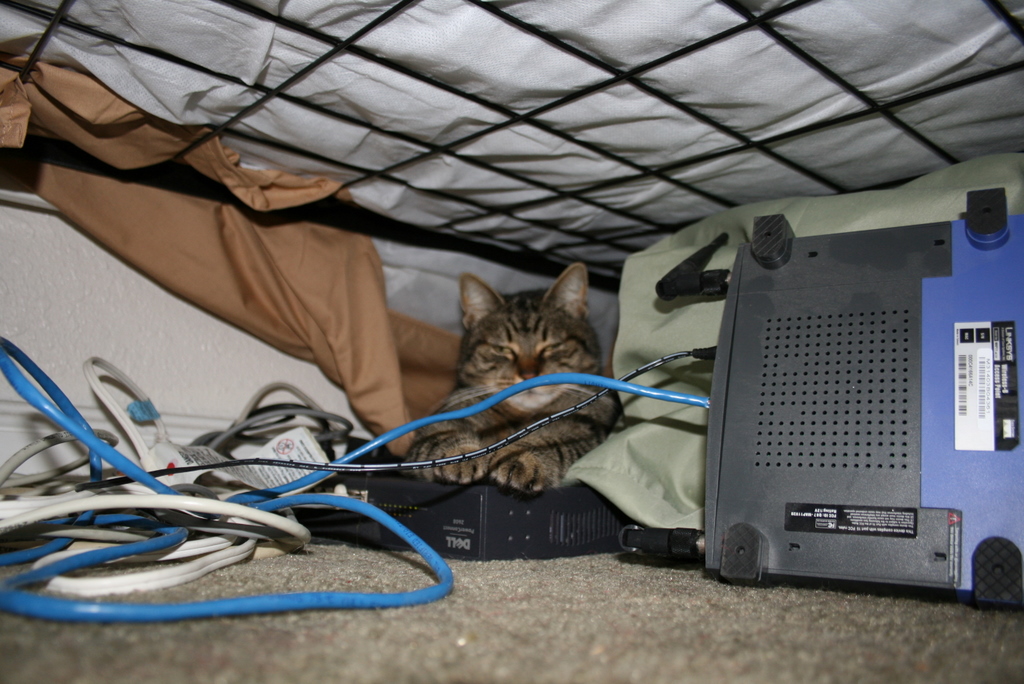 Mini-B has taken a liking to Owens room, she like to sleep on the warm GigE switch that lives under there.
Now, time to make Dinner!
Lasagna is pretty easy to make, we even made the tomato sauce. My mom picked up a cooking book for us, so while I assembled most of the lasagna, Michele made Lemon Squares:
We got hungry and ate dessert first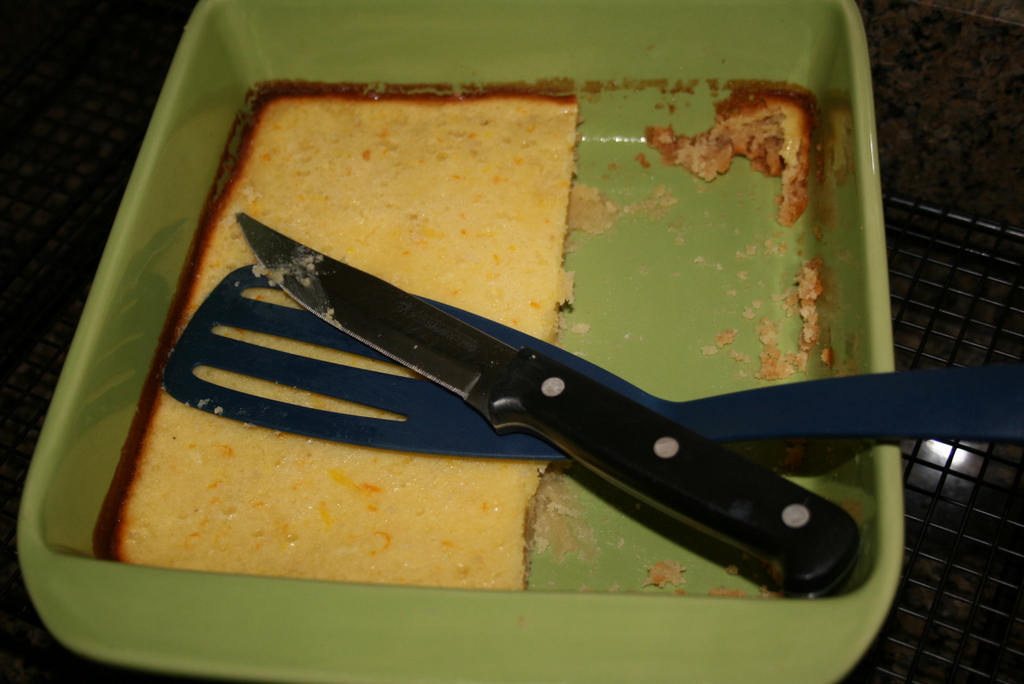 I don't remember the recipe off the top of my head, so I won't be doing the full good-eats style run down. It was pretty simple though, you need the following:
Tomato Sauce, we made ours with:

3 minced cloves of garlic

a couple diced tomatoes

Tomato paste

Basil, finely chopped/minced

Then blend in a food processor

Lasagna shells

Ricotta cheese

Parmigiana and mozzarella cheese

a little milk and a little nutmeg
One problem I had was the recipe called for a 10x12x2 pan, but I only had a 9x13x2. Since always have a xterm at hand, made sure my substitute was okay:
# echo 'scale=3\n s=(10*12*2)-(9*13*2)\n s/(10*12*2)' | bc
.025

Good enough, a loss of .025% is acceptable.
Delicious fresh Parmigiana cheese!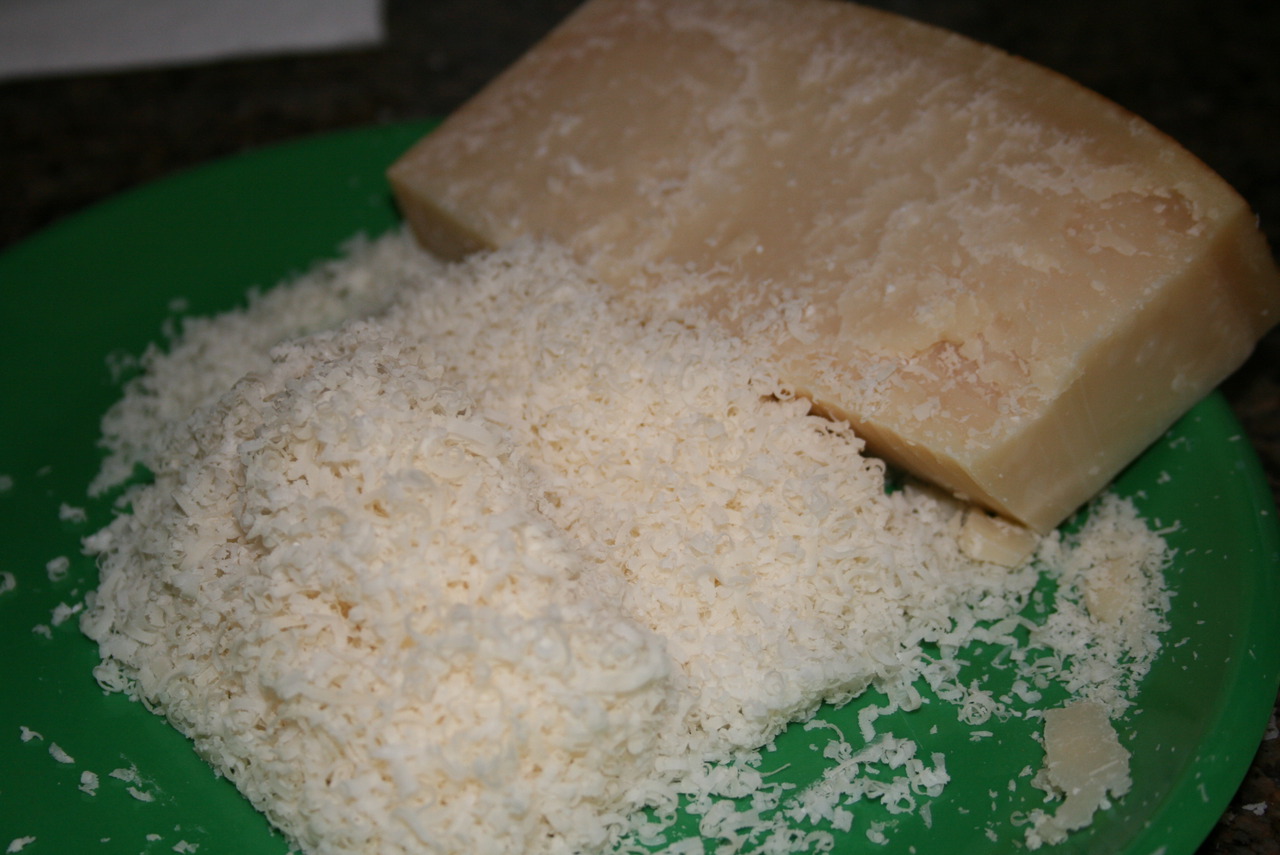 After the pork sausage was finished, Michele was getting ready to leave. Since it is always dangerous to leave me alone, unsupervised, she verbally told me how I should layer the lasagna. I was lost about 10 seconds into it, so I asked if she could make a diagram. Sort of like when I go to the grocery store and ask for a diagram, which I finally no longer require.
My clear instructions and organized workspace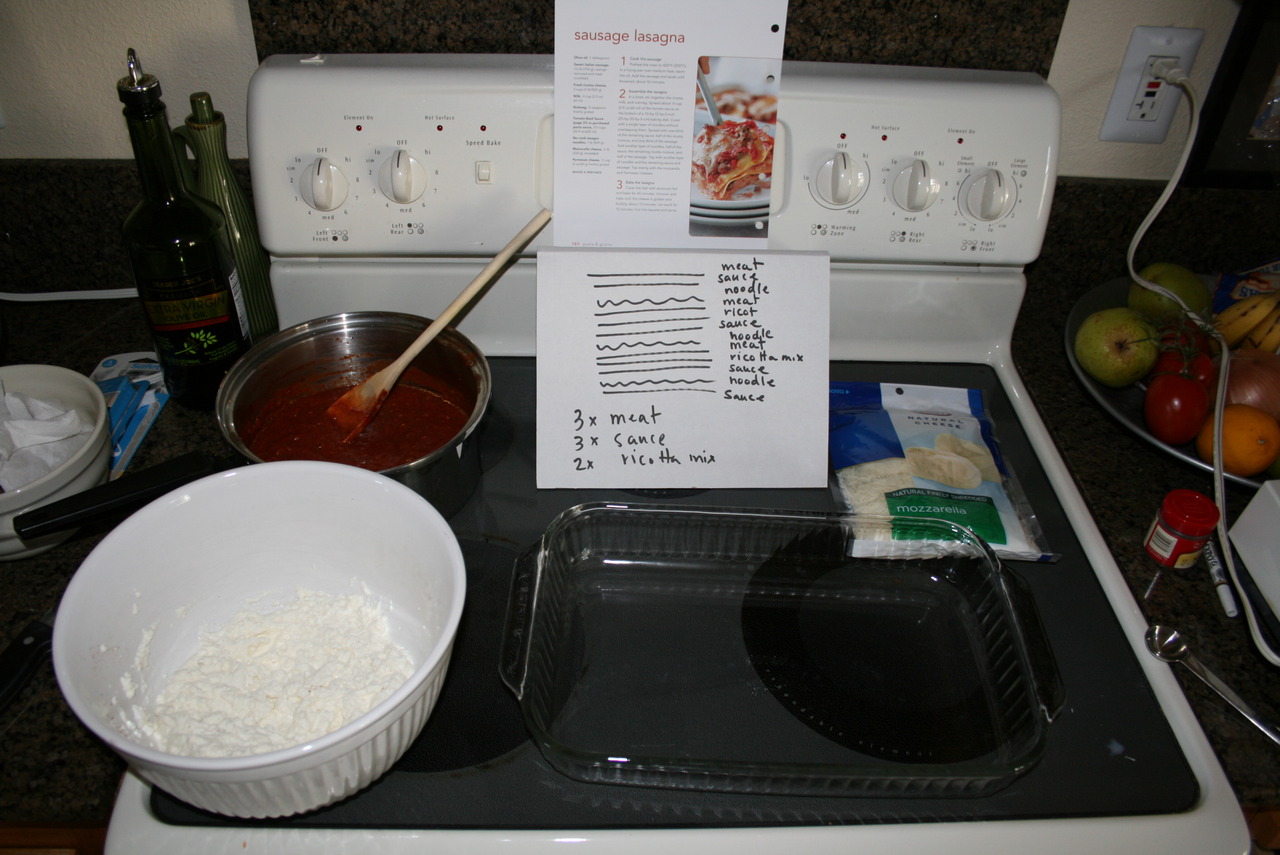 Layer 1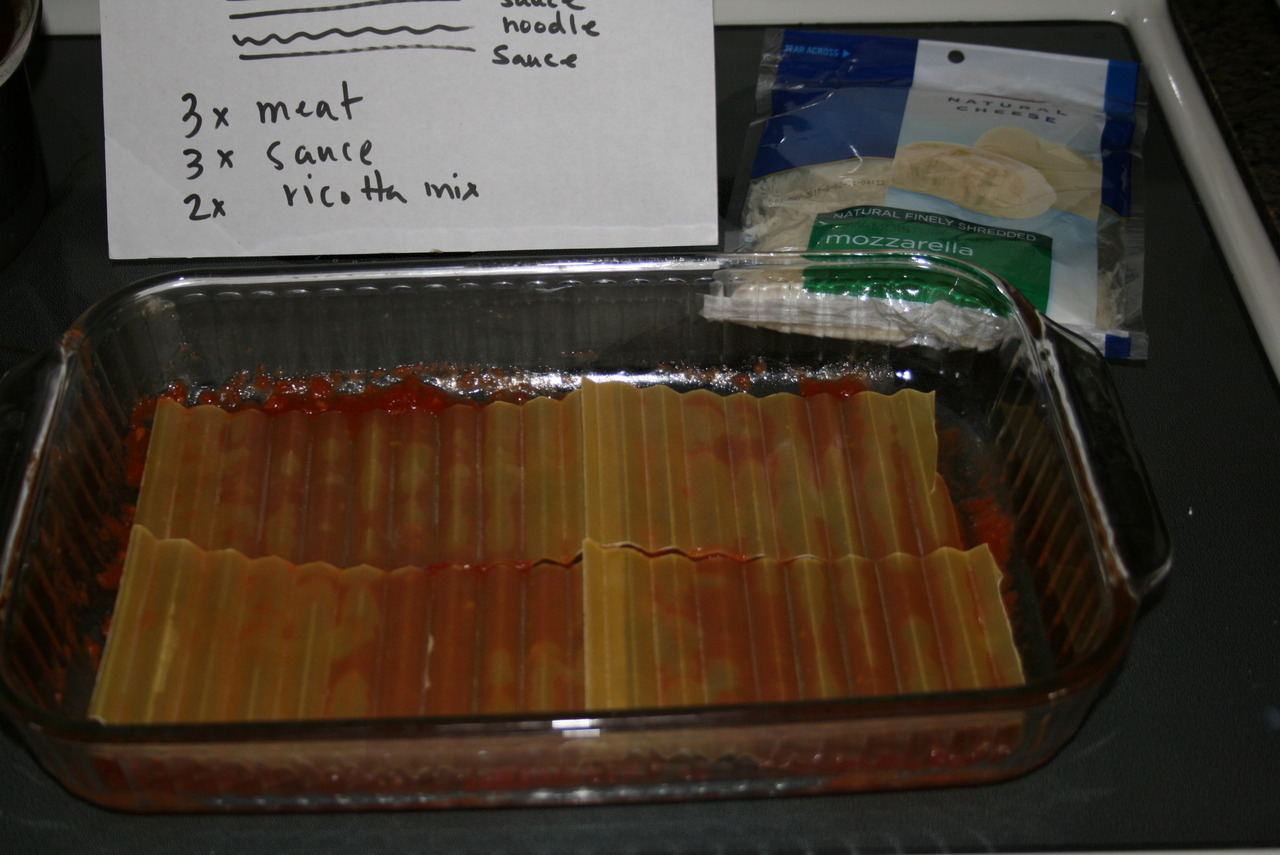 Layer 2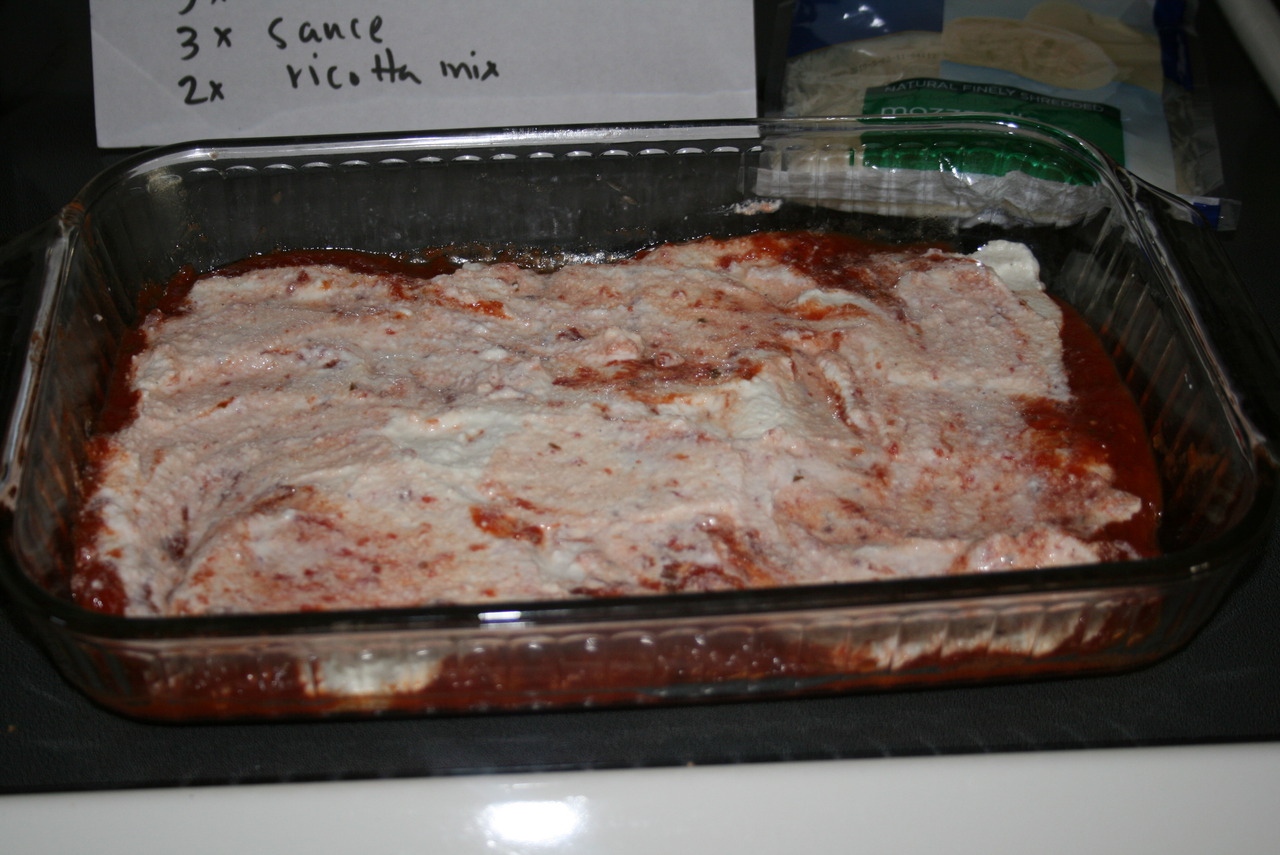 Layer 3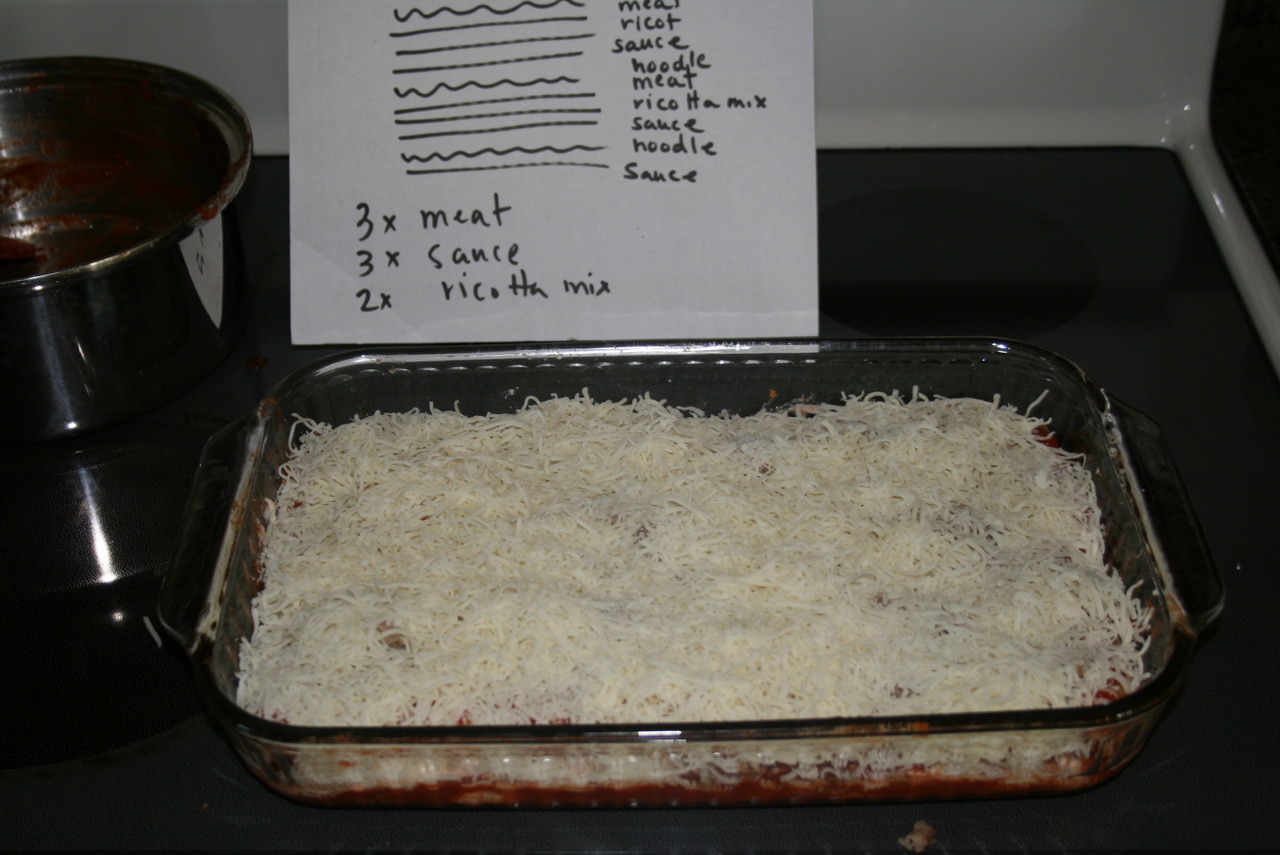 Layer 4, and this is where a functional OSI model stops (no one uses all 7 anyway)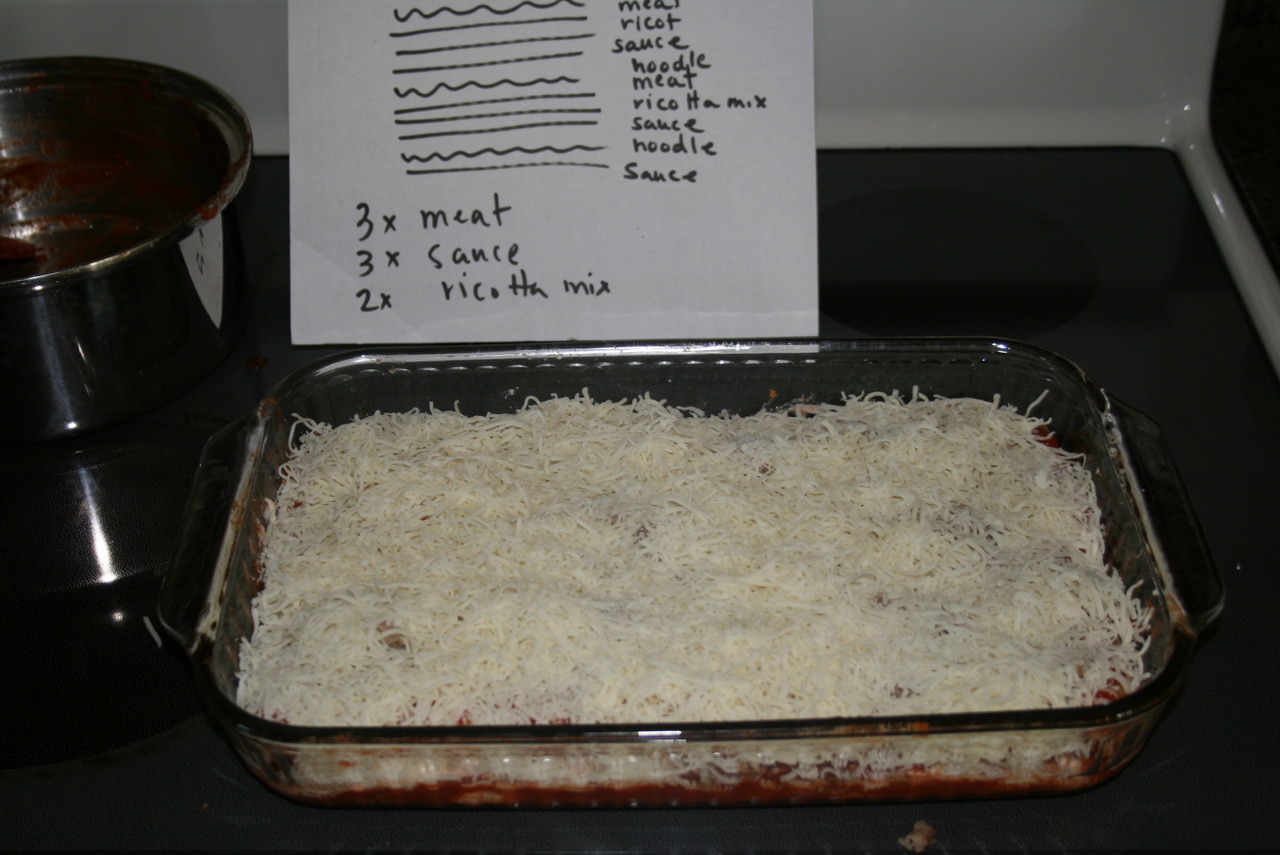 Ready for the oven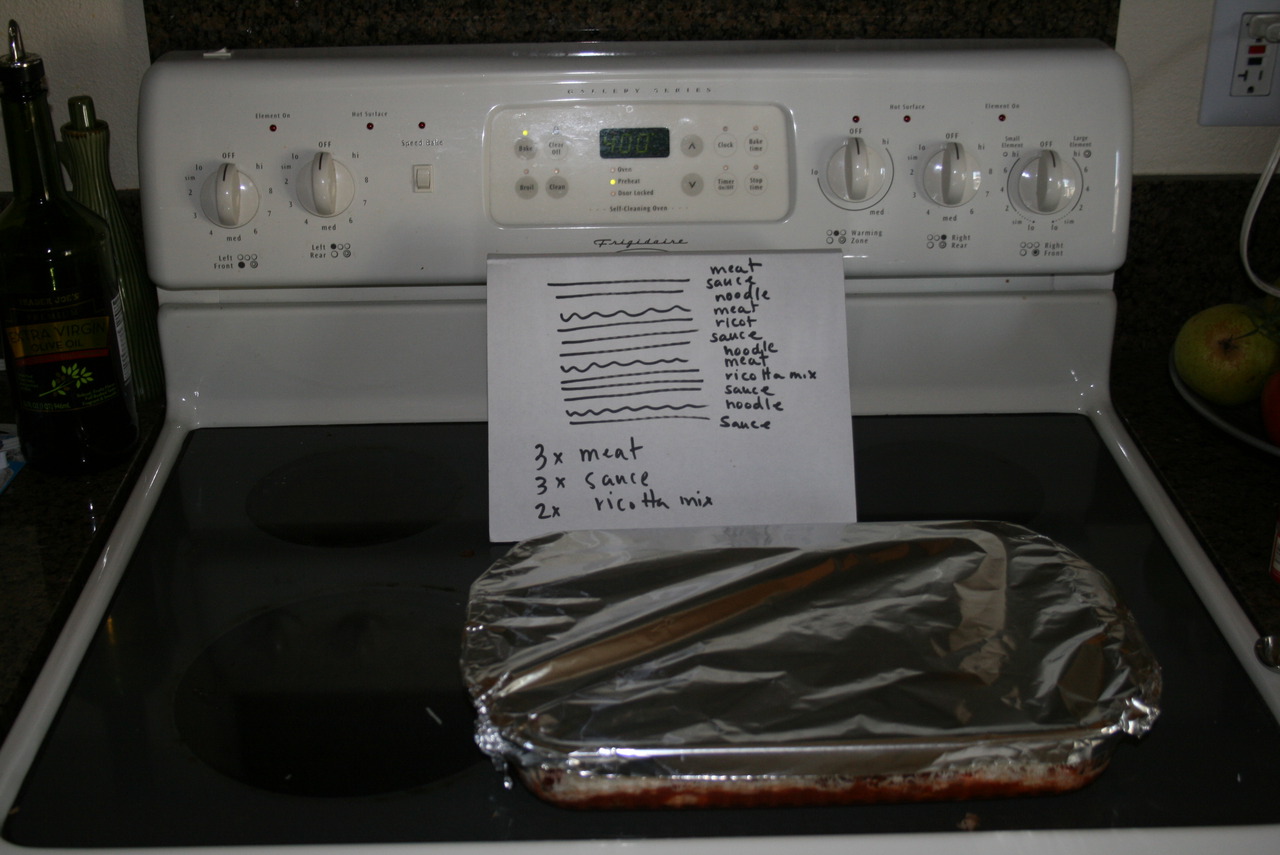 Great teamwork, thanks for napping Owen!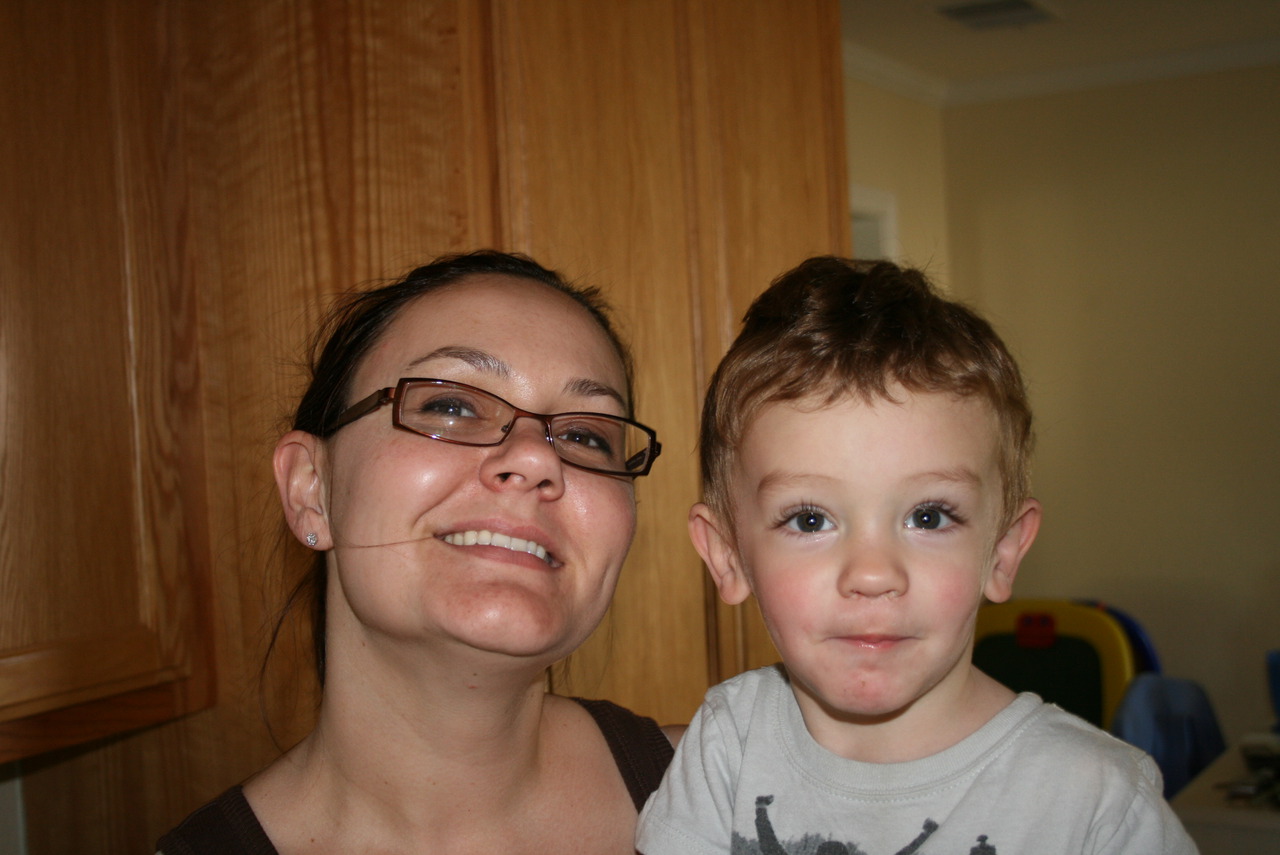 mmmm, delicious!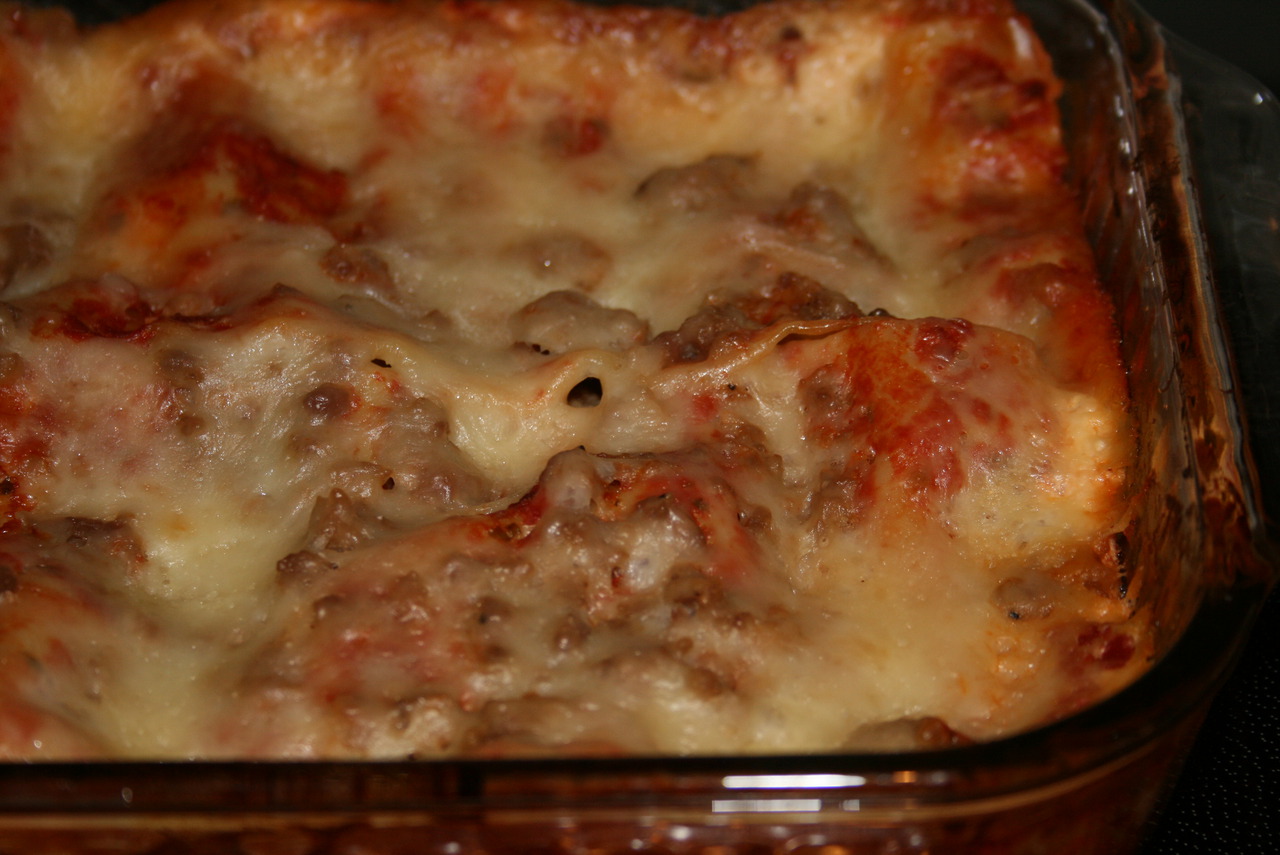 My only complaint was the overall product was a little skinny. I would have liked to have more sauce, to go around as well. maybe next time I'll add another layer.
Now, but this time, I'm sure at least two of you are saying: Who cares about the food, where is Coal!!!
Water Table fun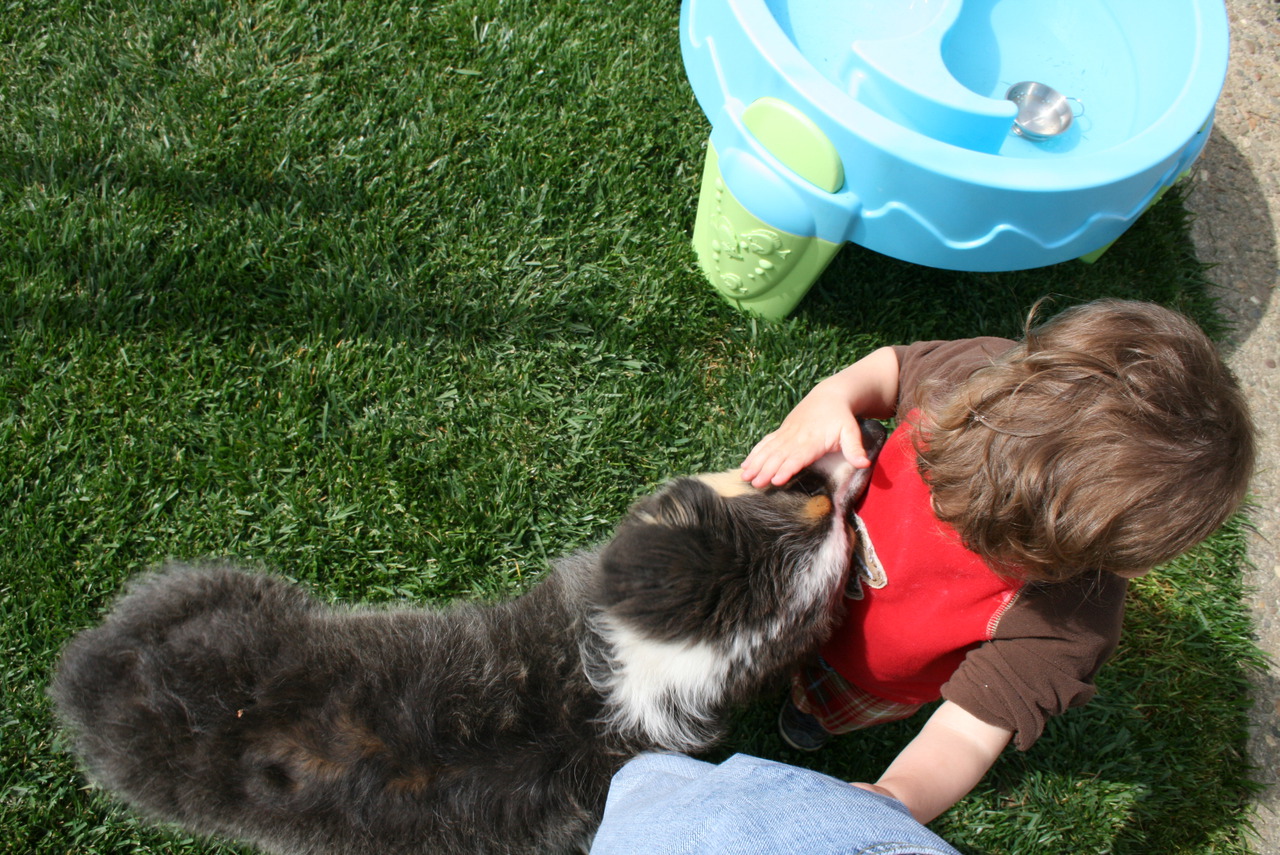 His coloring is starting to change, a nice brown color for roots, and a nice black for the rest. He may loose all the silver coloring, we'll see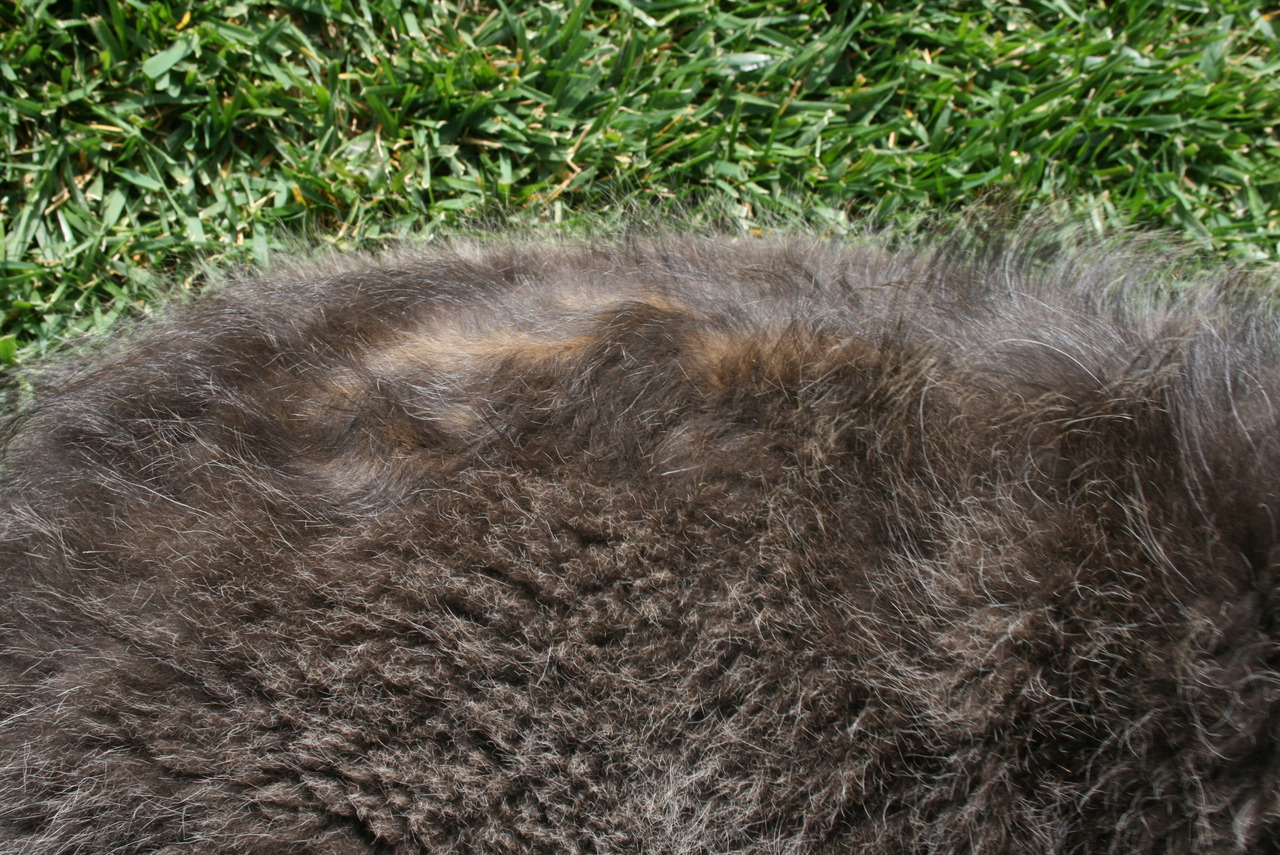 He moves around to much to properly capture