misadventures of cole chapter 1
 2010-02-14

Pretend you are a dog, specifically my dog (oh if only you could be so lucky!) Coal. You've got that cute little muzzle with a cute button nose; but since you are such a smart little aussie, your brain-pan is bigger than your mouth. This gives your head a particular triangular shape, the kind of shape that will let you easily shove you head into a tight spot. Well, you better hope you can squeeze your whole body through, because if not, there is no way your head is backing out at this point.
Oh, you can't? Well, better call the fire department…
He can almost taste the freedom!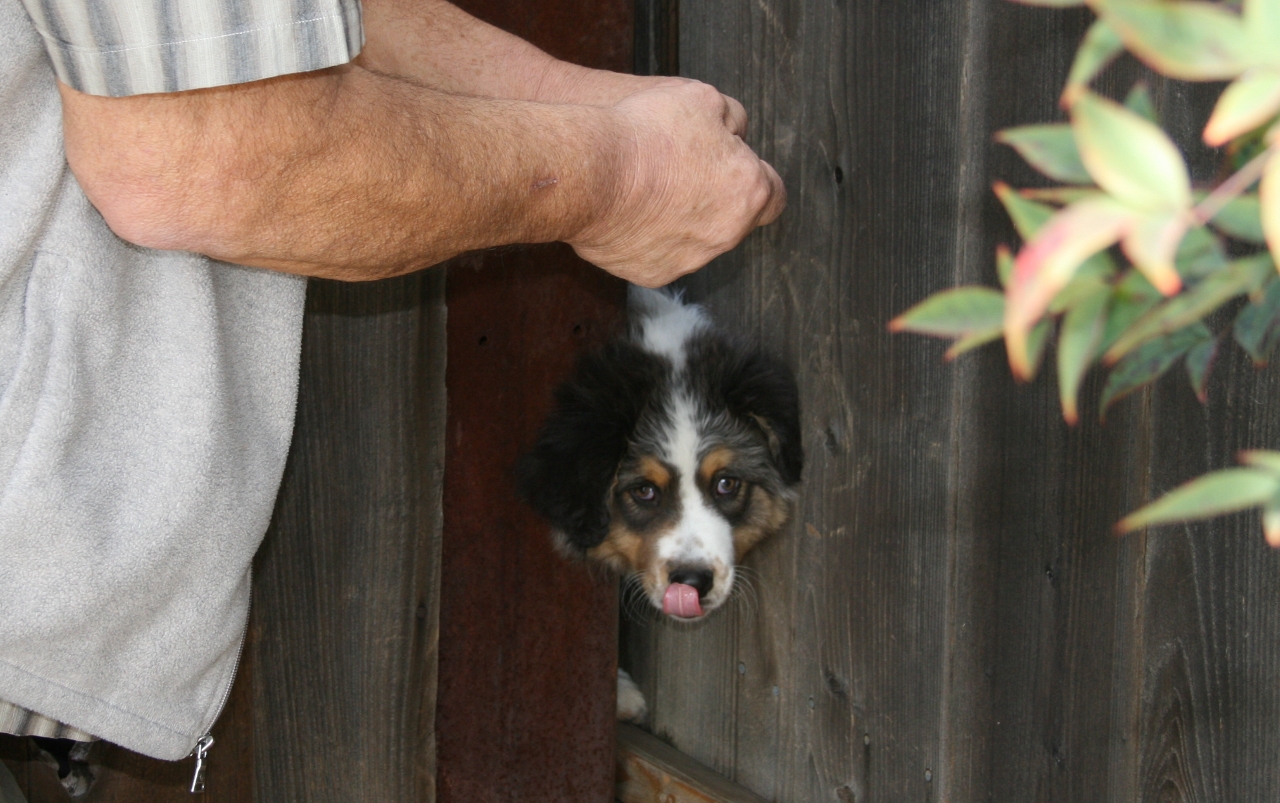 Fixed, but now our cat cannot slip through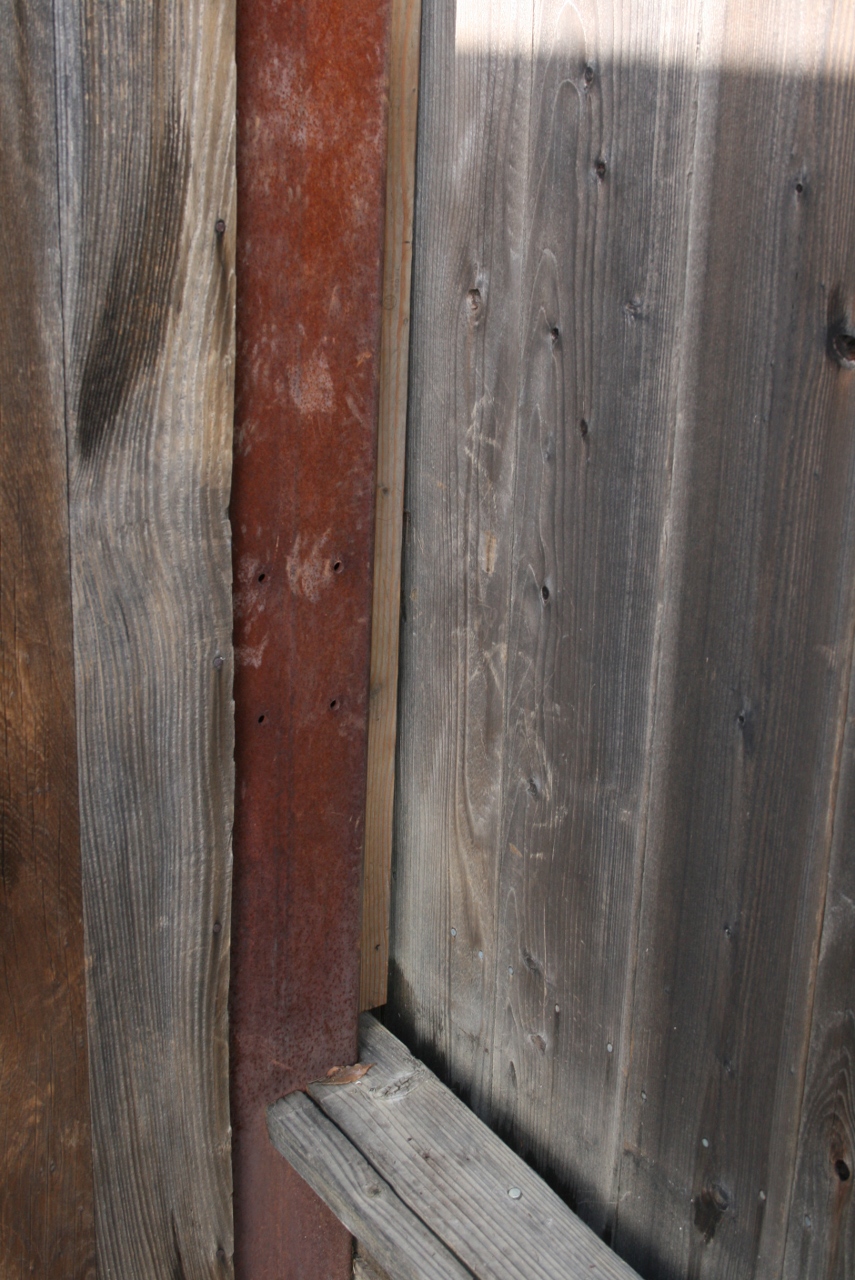 This is unrelated, I just wanted to post how funny he looks when that hair is flattened
We used warm water, he's not really cold