new aussie
 2010-01-10

We have been talking about getting a new dog, off and on, for a year or so. There was very little doubt that it would have been anything other than an Australian Shepherd, since I've been pretty vocal about that. That, and I try to abduct everyone else aussie. So, now I have my own, and he's pretty freakin' awesome.
Let's talk about names. I've had a rough time picking one, nothing has really lived up to how awesome this dog is. Here were some runner-ups:
Fender

Fret

Tex

Abe

Mr. Wiggles
So, I chose Coal, like Charcoal. Oddly, I haven't even used that name, I really needed something to tell the Vet when we took him in Saturday. I pretty much call him things like "Buddy", "Bear-Bear", "Bear", and the most popular nick-name is "NO!".
The vet, Dr. Malone, gave him a good bill of health and we are happy about that.
Me and my little bear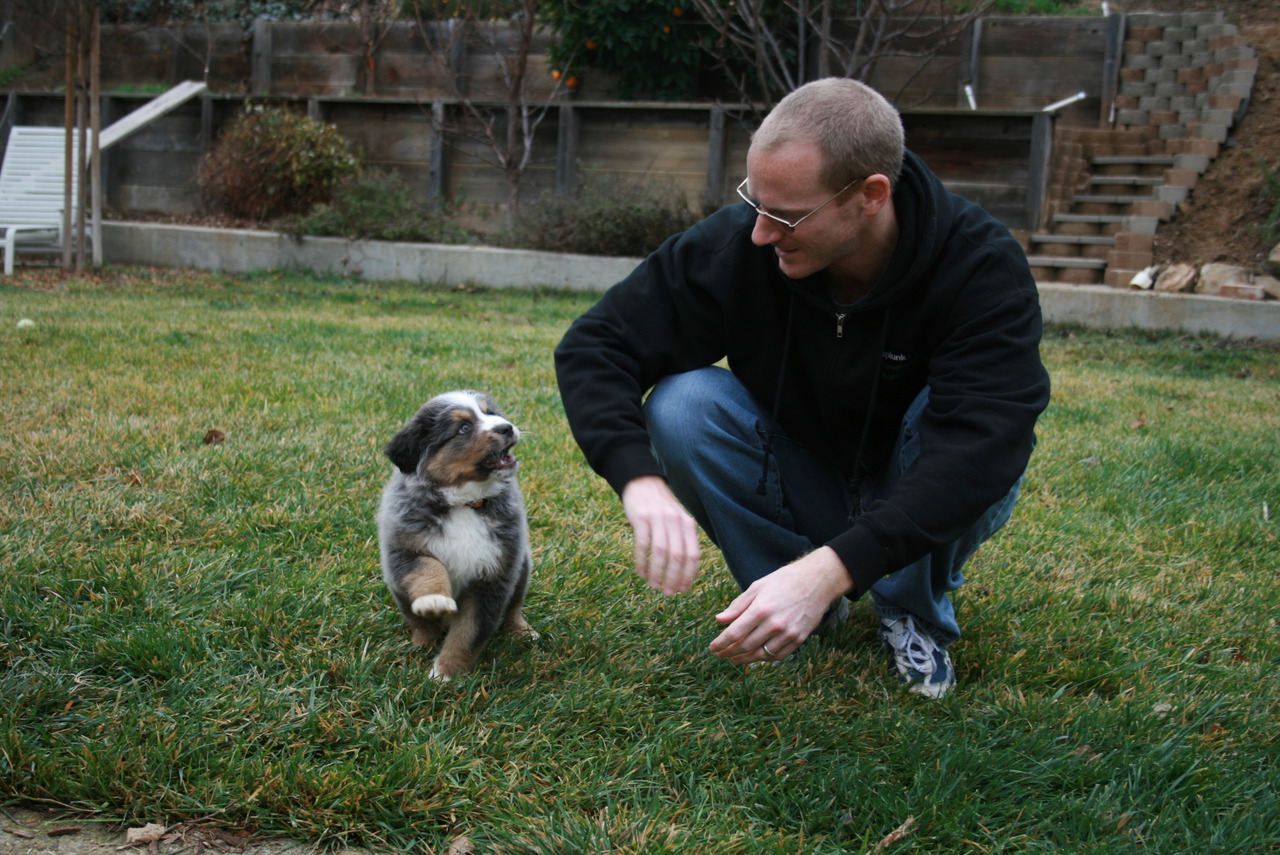 Zoey questioning if we really love her or not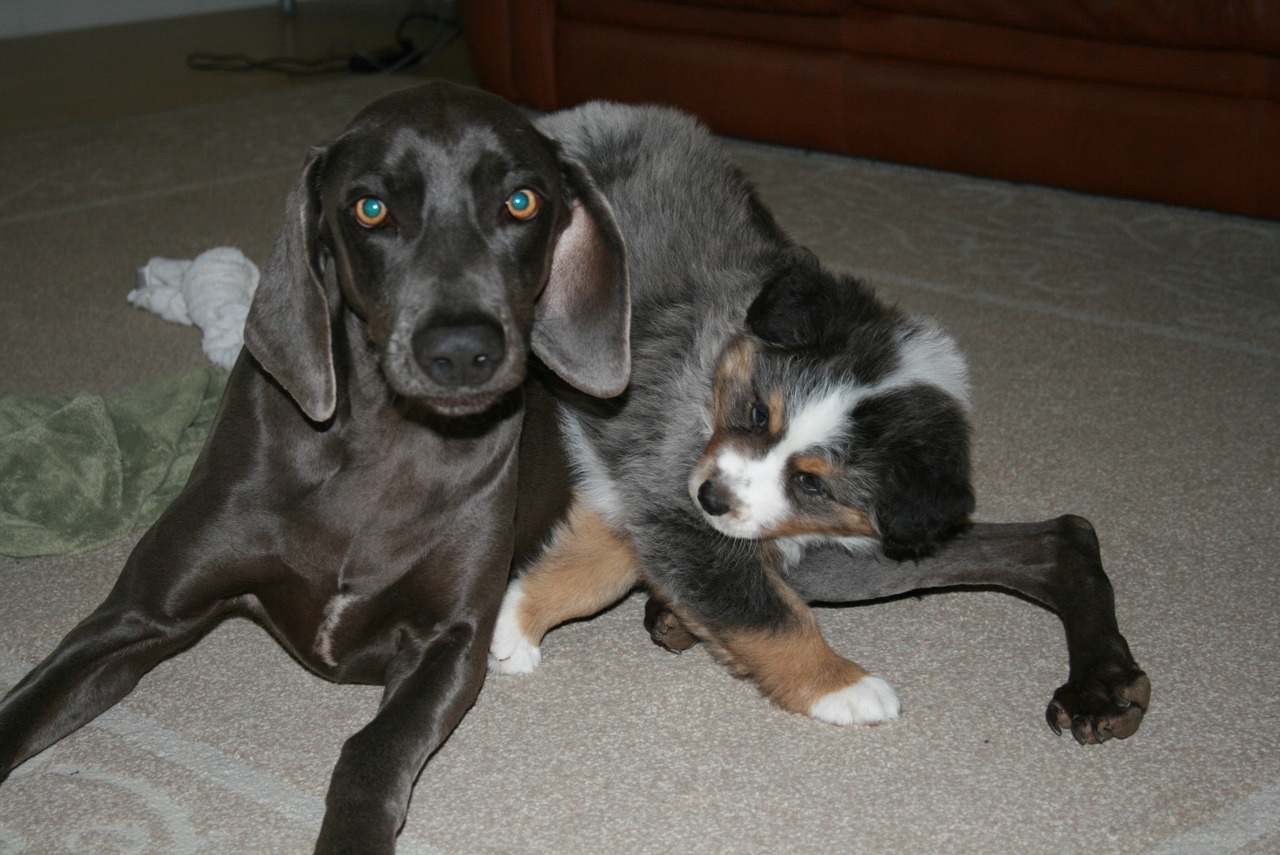 Coal