the tree
 2009-12-06
A few weeks ago, I was snapping some pictures of Owen in the back yard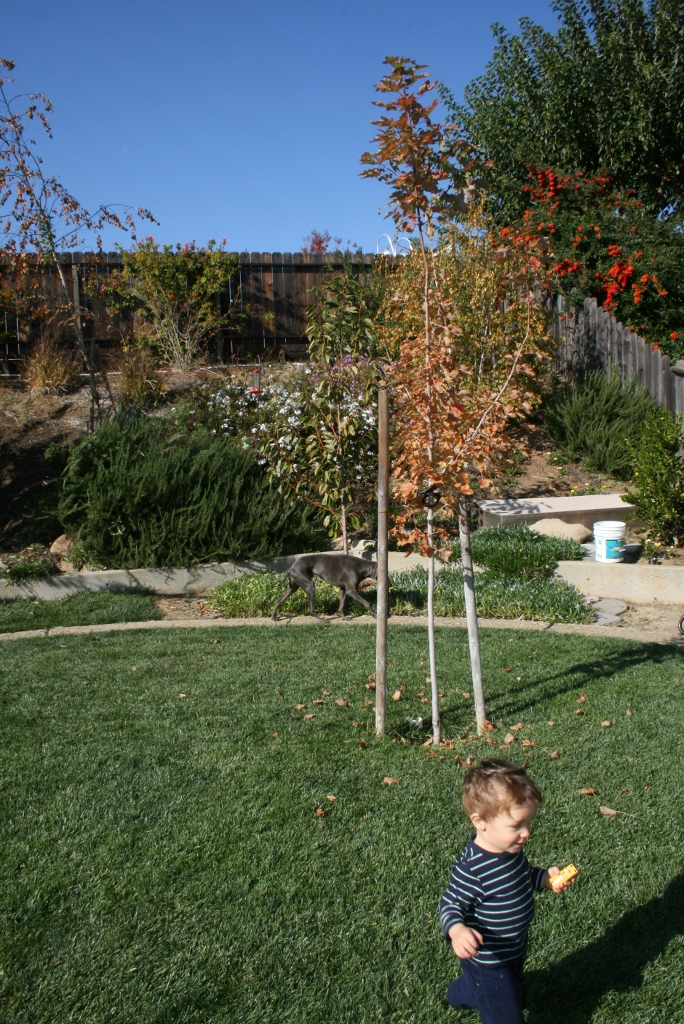 Owen outside
And I brought the camera focus on my long time yard nemesis: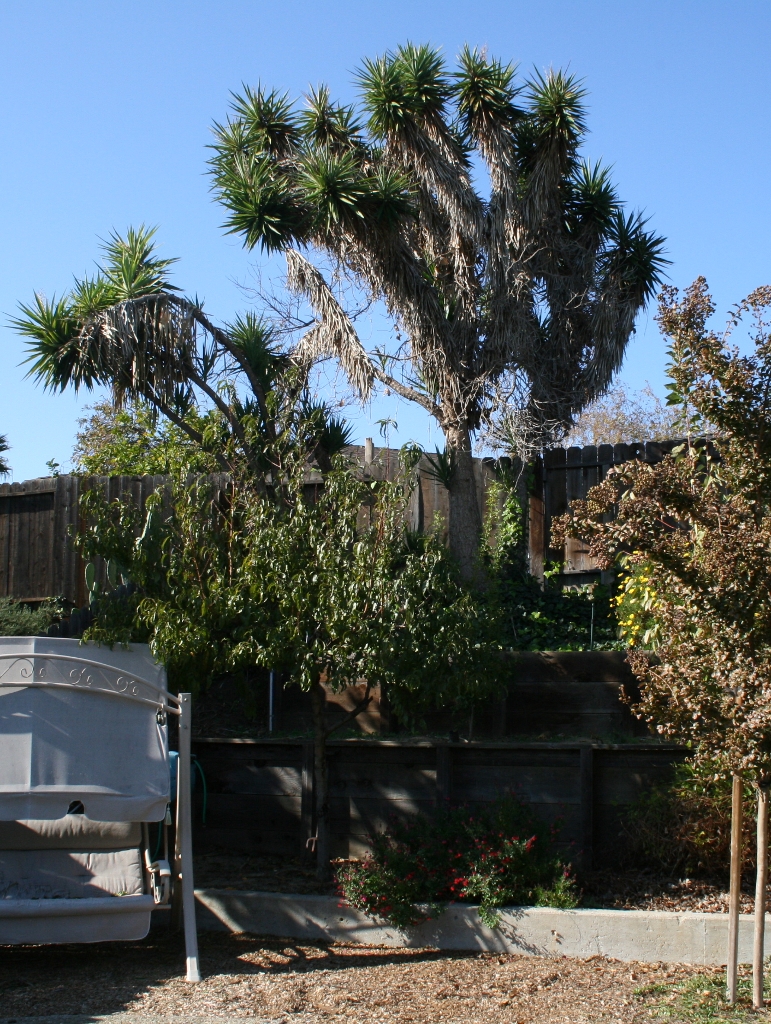 Ugly Palm Tree cluster
No one was home (beside Owen), which means I didn't have any adult supervision, and I wanted to see how difficult it would be to cut the tree down. I grabbed my small hand saw and cut down one of the trees. It was pretty easy, and felling that tree felt pretty good. With that, I started cutting away with my hand saw.
Shortly after cutting down a few other branches, things got complicated: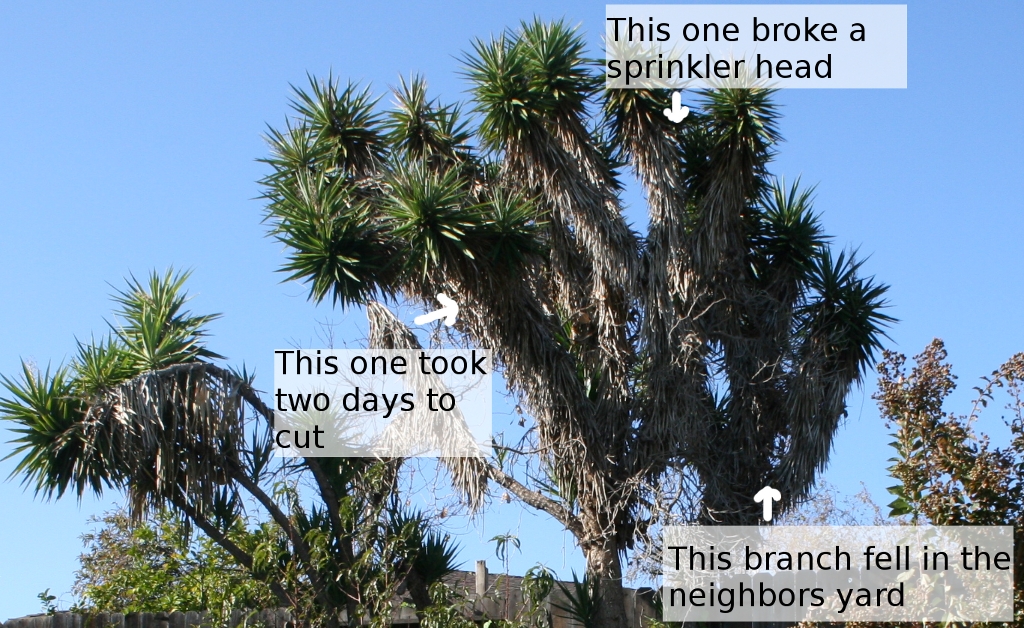 This is why it took 5 years to cut it down
the branch that fell in the neighbors yard caused a little dilemma. I didn't see anyone home, and the branch was crushing the fence, and, the heaviest part was hovering over their pool pump. I've never met them, but I felt it was best if I hopped the fence with my primitive tools to cut it up, and then clean it up, hopefully before they got back ( I didn't know how they would feel about a stranger in their yard). After deducing that they didn't own a dog, I hopped over and go busy. It took maybe 30 minutes to cut it all up and heave it over to my yard. When I was almost done, I heard a voice behind me…
You can put the rest in my yard waste bin on the side of the house… and thank you for cutting that down.
I was pretty happy that he wasn't upset with the situation (and its a good thing he only saw the small stuff, and not the entire branch :) ), and it was even nice to feel like he appreciated getting rid of that eye-sore of a tree.
The next day I was able to tackle the main trunk. It had a few off-shoots, and I got as many as I could, however, I ended up making the tree back-heavy by taking off a large cluster on the front. That meant that all the weight was hovering other the other neighbors yard, and if this tree fell improperly, it would cause a lot of damage.
So the next day, Michele called her Dad, and then my Step Dad (Big Mike), and they had it down in 5 minutes. This was while I was at work, and I felt a little robbed, but it was a little hazardous to leave that tree up in its partially hacked away state. And hey, at least they left the clean-up duty for me :)
It took me 3 weekends, each weekend I took a full truckload to the wood recycle center on Loveridge in Pittsburg, to get the majority of it. I spread it out over 3 weekends because I cringed every time I had to pay $22 for a truckload.
This weekend I was able to get almost the rest of the debris in our yard waste bin: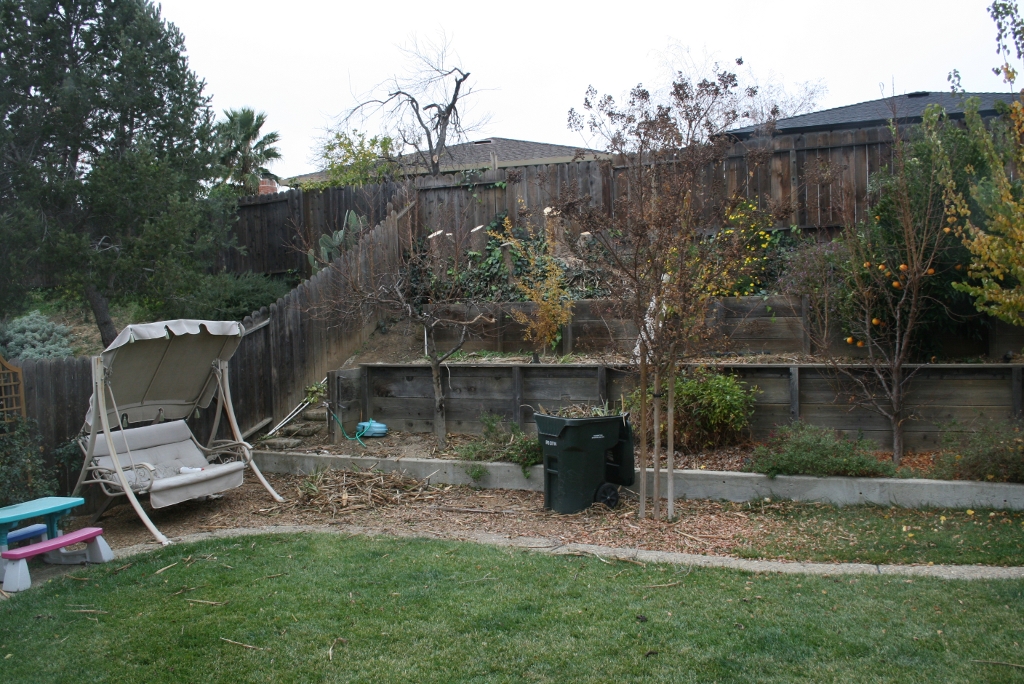 Too bad I can't cut down the dead tree in the neighbors yard
I had a lot of fun doing it… that seems odd for me to say. As much as I hated doing this same sort of thing with my Step Dad for YEARS, I'm actually starting to appreciate this sort of activity. I was on such a roll that I decided to put up our lights the same weekend I did the tree: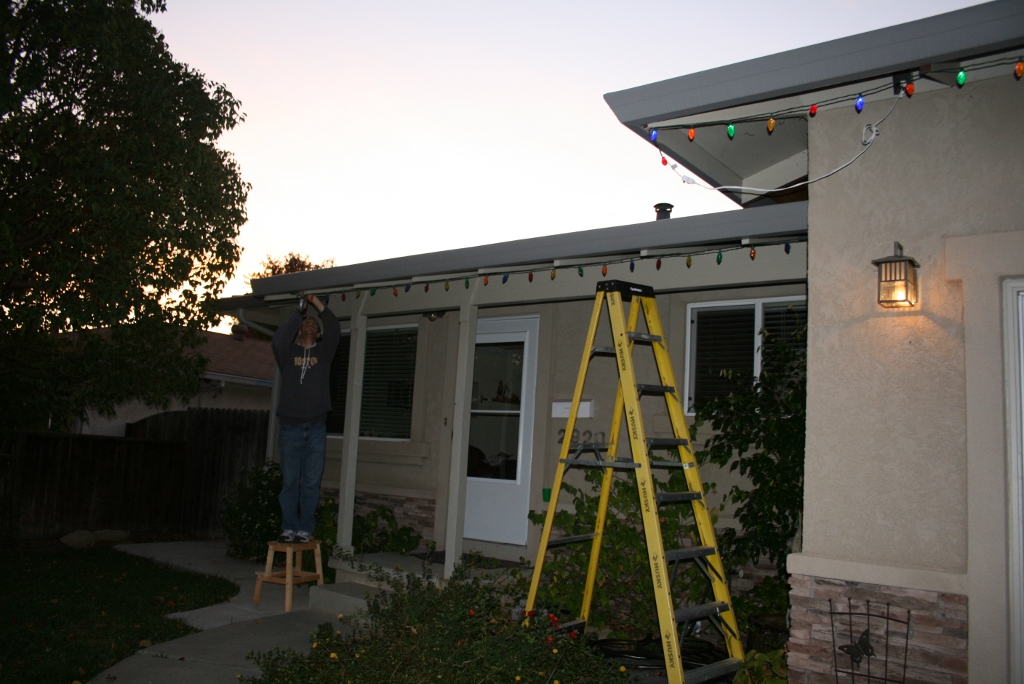 Nice LED lights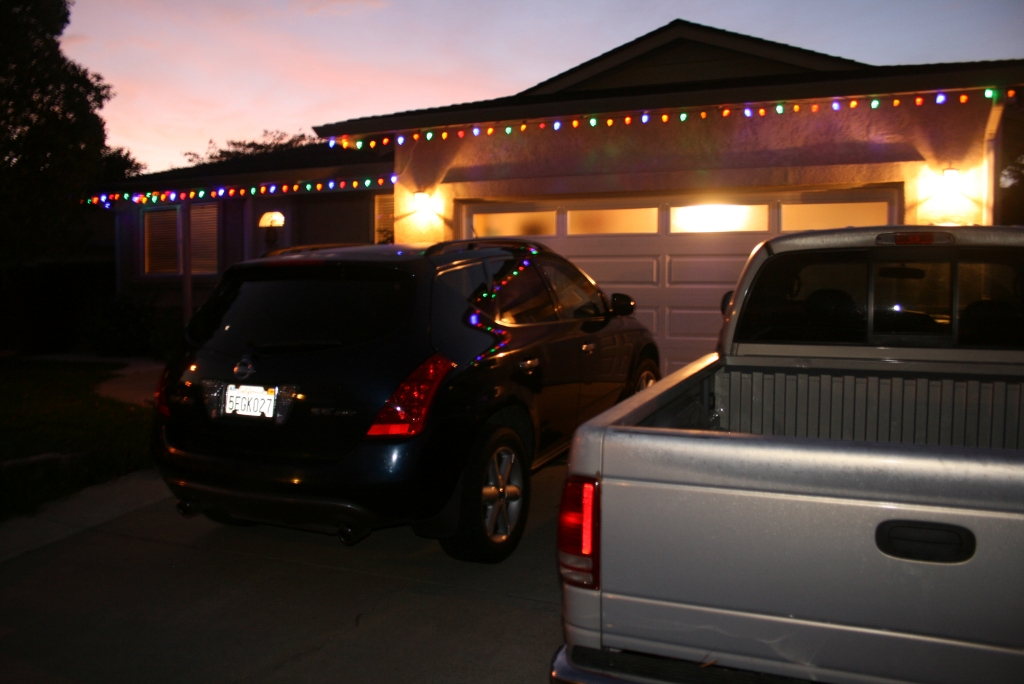 It was hard to get my camera to take this picture