This title sounds like a horror movie title.
We ordered a large 8x12 shed, and oh goody, it arrived on possibly the hottest weekend this month. When Michele went to get lunch, she reported that her car said it was 105, but then cooled off to 101.
I really don't think I have ever worked that long, and that hard in heat like this. I had my Step Dad (Jim… I mean, Mike) today, and my Father in Law (Curt) yesterday and today. I really don't know how I would have gotten all of this done without their help, especially my Step Dad. He is a very skillful carpenter, and he even had to make up for some of the inaccuracies we made Saturday with the foundation.
So, here are the pictures of the last two days, and thankfully the camera didn't melt.
I was very envious of Pico, thats what I wanted to do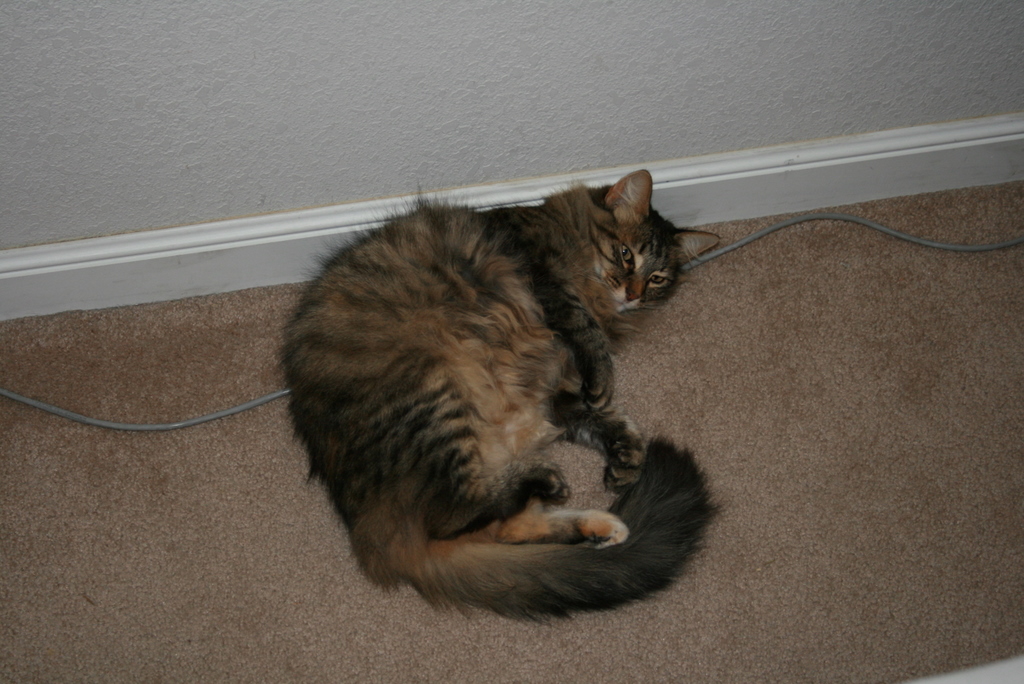 Curt working on the floor, above our hand made foundation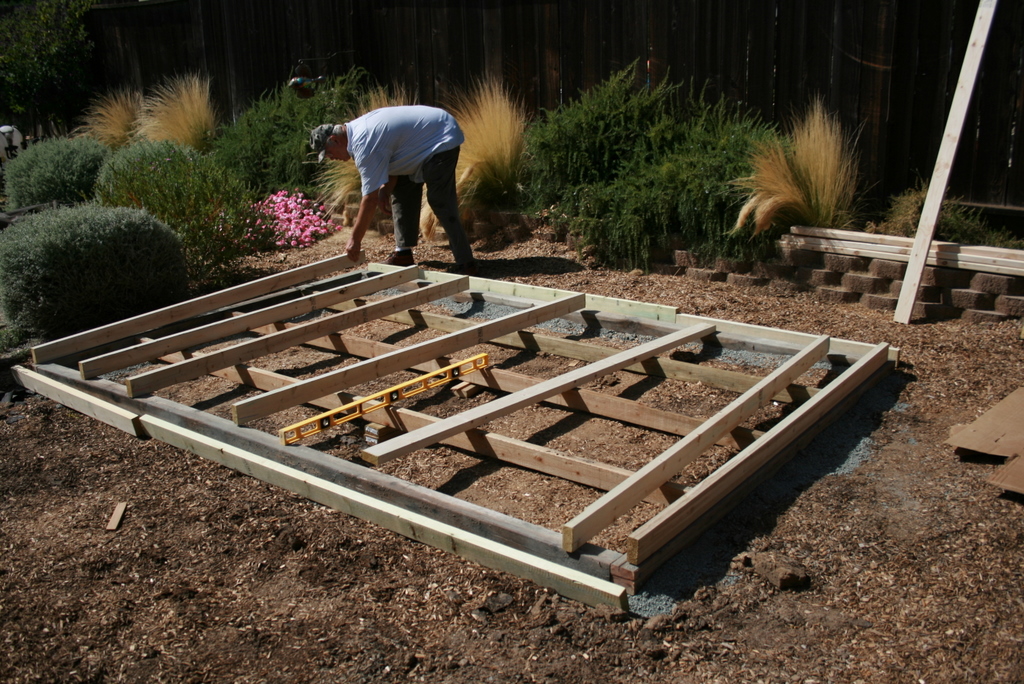 Another shot of the floor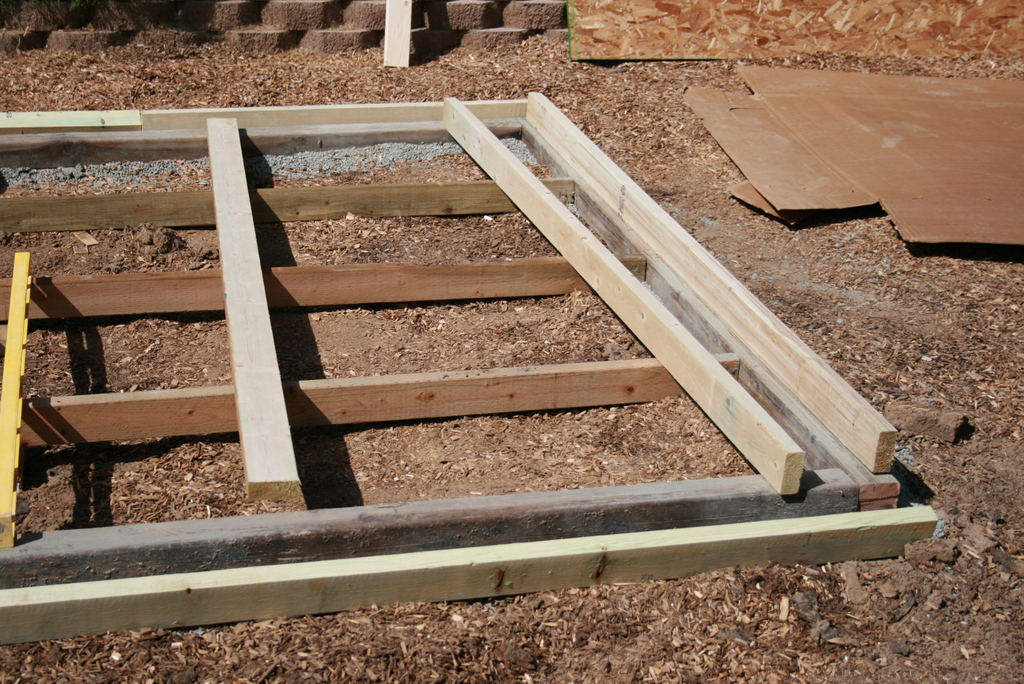 The almost finished floor from Saturday. This took almost all day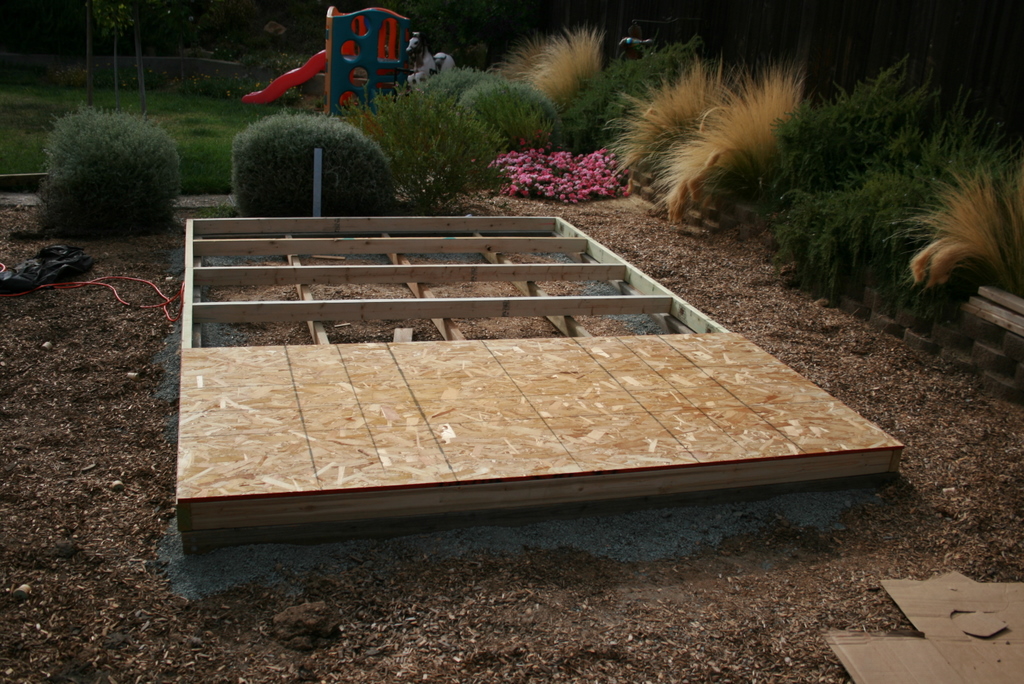 Caralyne wanted us to take a picture of a bird in a horse hair nest.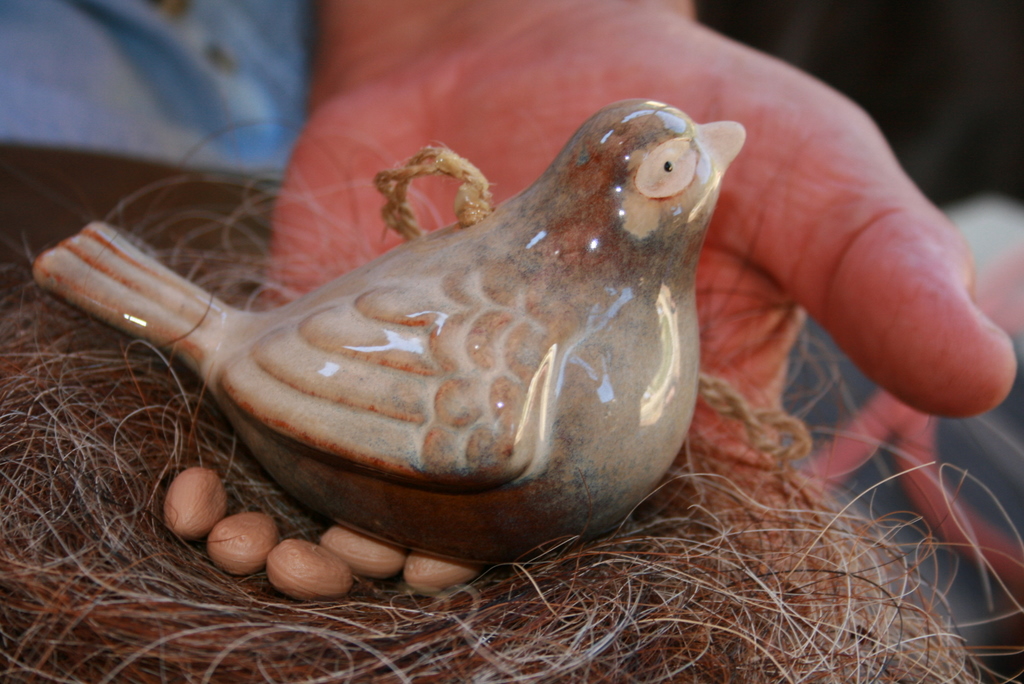 Day Two, Big Mike takes the lead and gets a whole wall up in an hour :)
Discussing how hot it is (and its hot too!)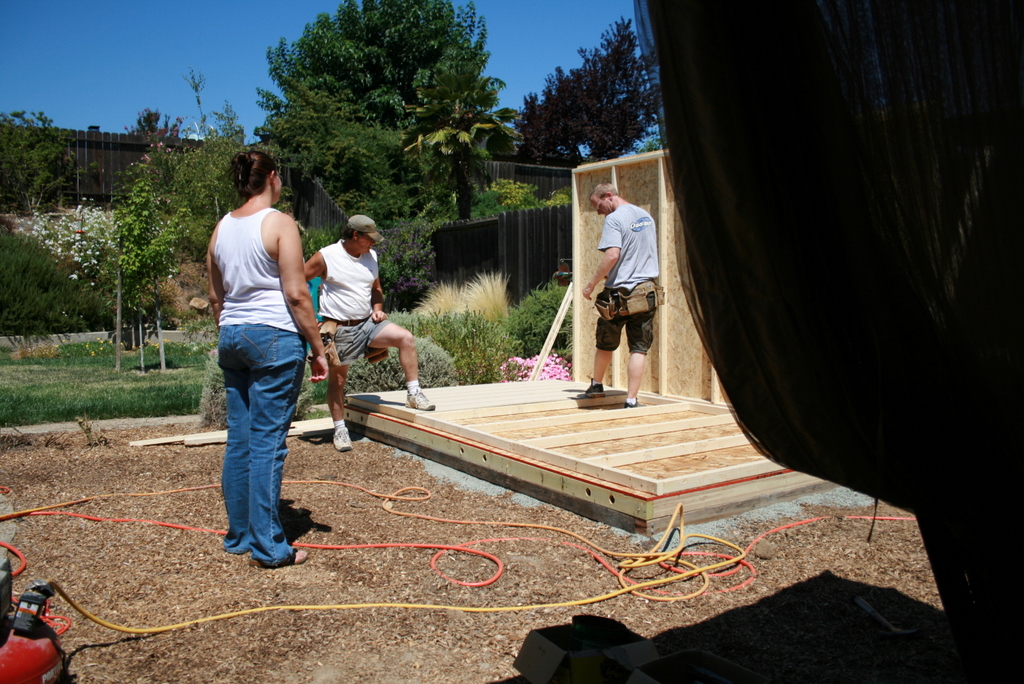 Zoey was constantly finding shade from the heat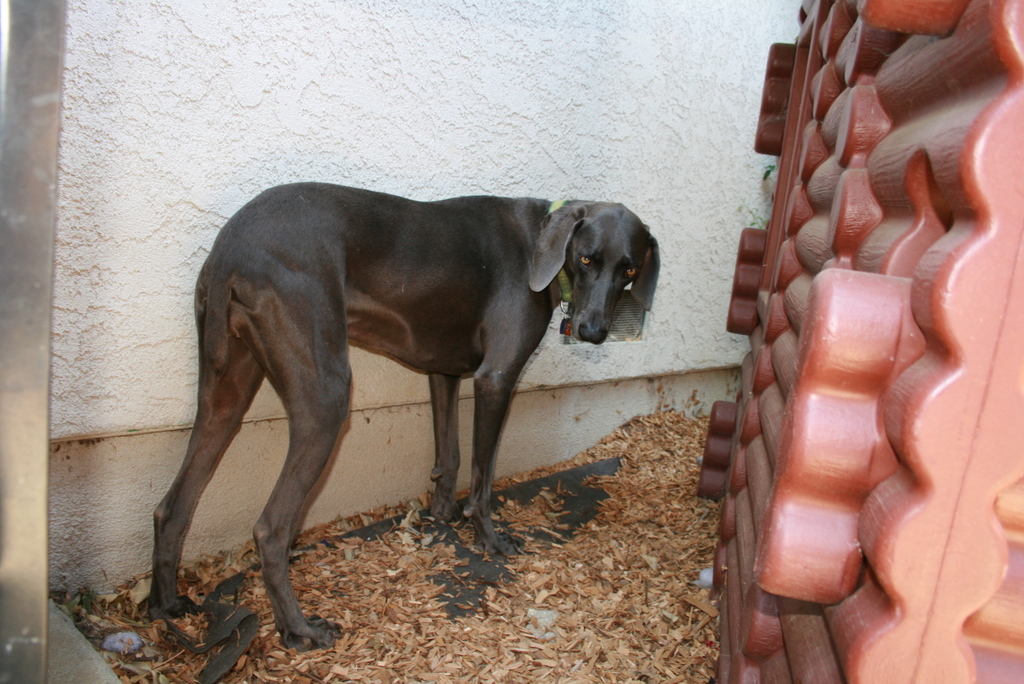 The heat was starting to get to Caralyne, or the mescaline was kicking in…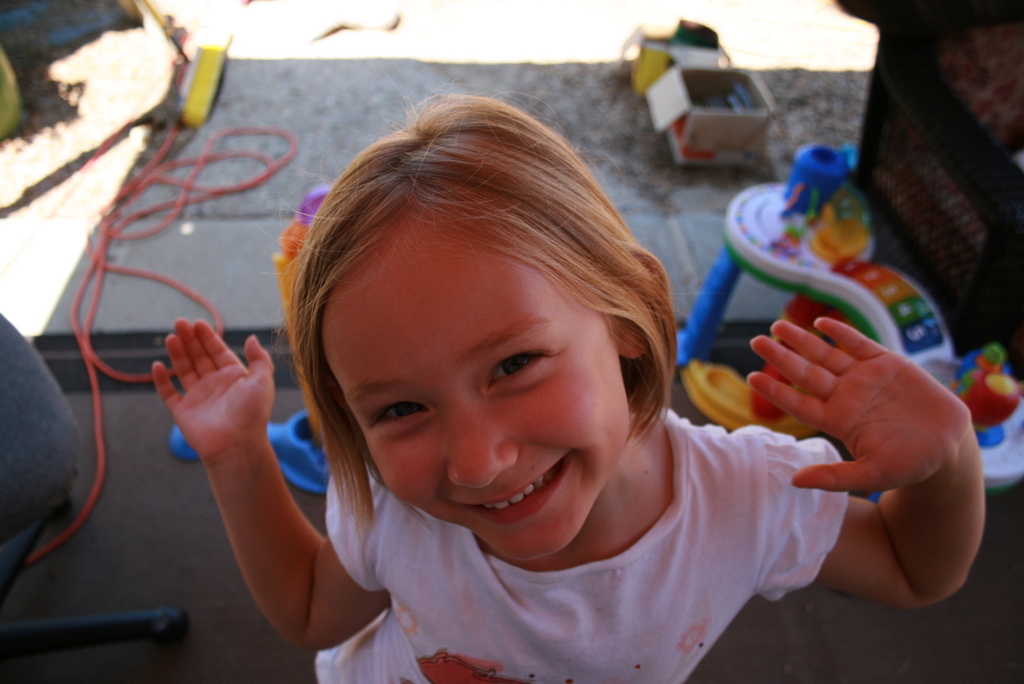 This is how many water bottles we drank today.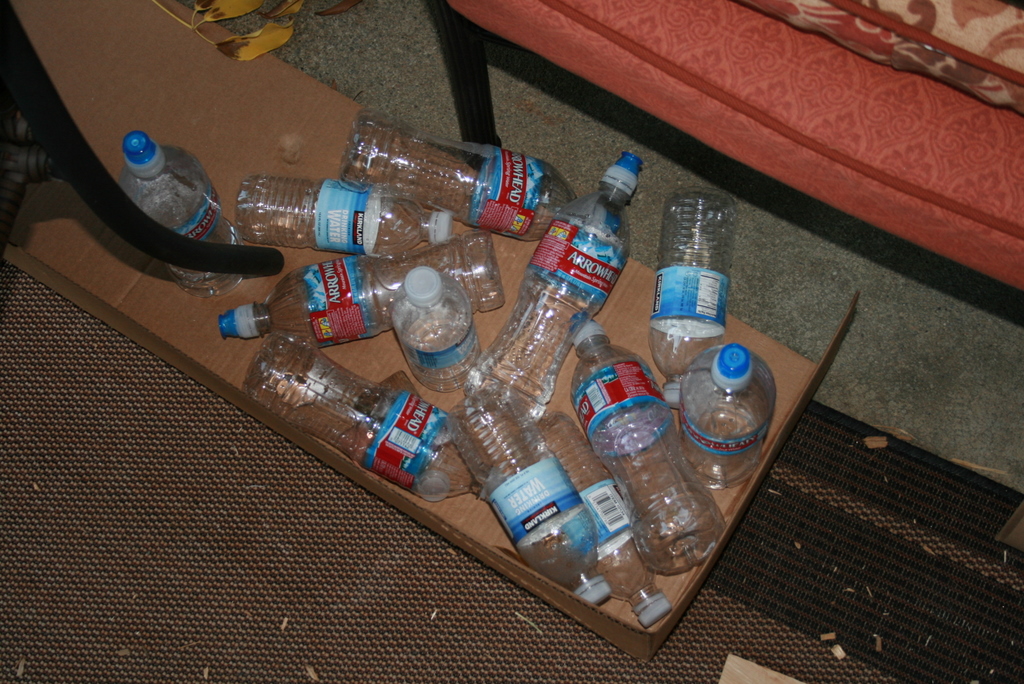 Now, just because, here are a few pictures of my new guitar. I really like it, it plays great and sounds good too. It's hard to play right now, my hands are cramped up from all the hammering and "work".
My corner in the garage is getting packed with gear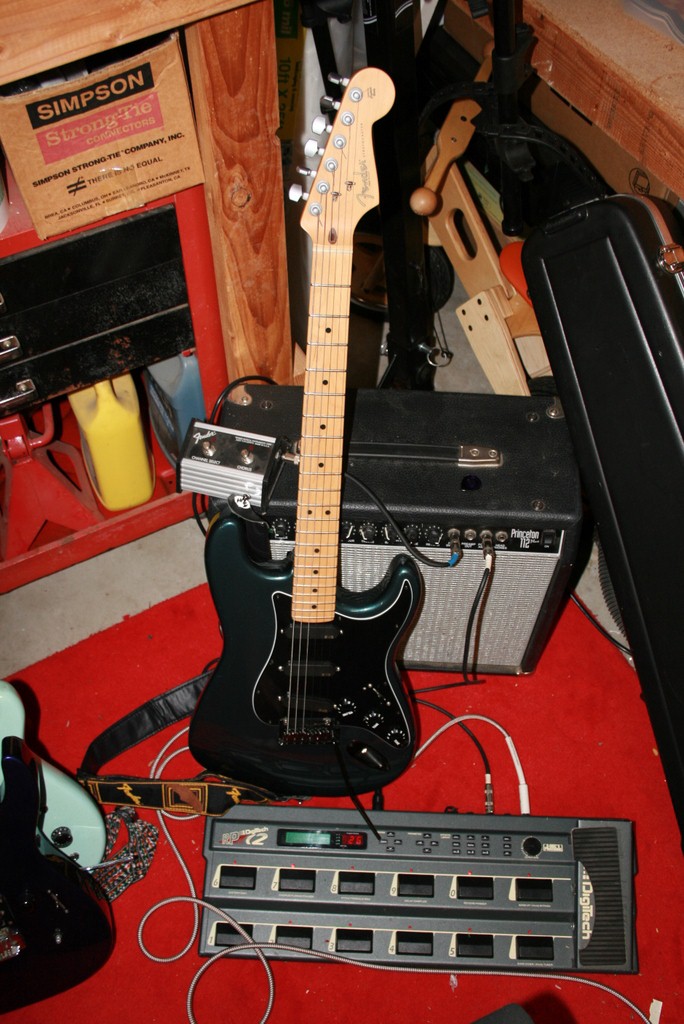 Those tuners are really solid and well made, I like them