The internet connection here has been down for the last full day, but not much besides training anyways.
It was kind of odd to first walk in the main wushu hall, it felt like I was walking onto a movie set. I've watched countless wushu clips of the Beijing team in that same location. Practice was good, we do one morning class (9am - 11:30) everyday, then we alternate an evening (7:30pm - 9 ) and afternoon ( 2:30pm - 5:30 ) every other day. Its grueling, really hot, but at least when we walk outside, its nice and refreshing.
So mostly we practice, eat, sleep, practice, eat sleep… Most of out class went to shopping, Mark, Johnny and I stayed behind to have another class to learn a new southern broadsword set.
Coach Zhang and Patti practicing Pushing Hands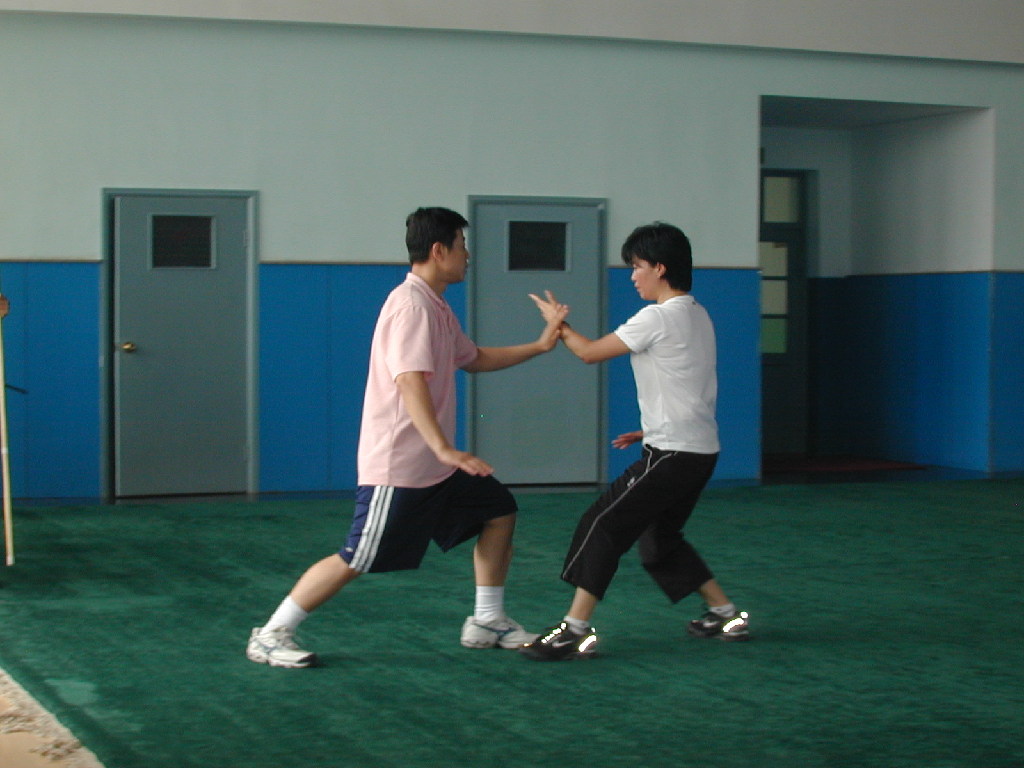 This is where we stay, its like a greenhouse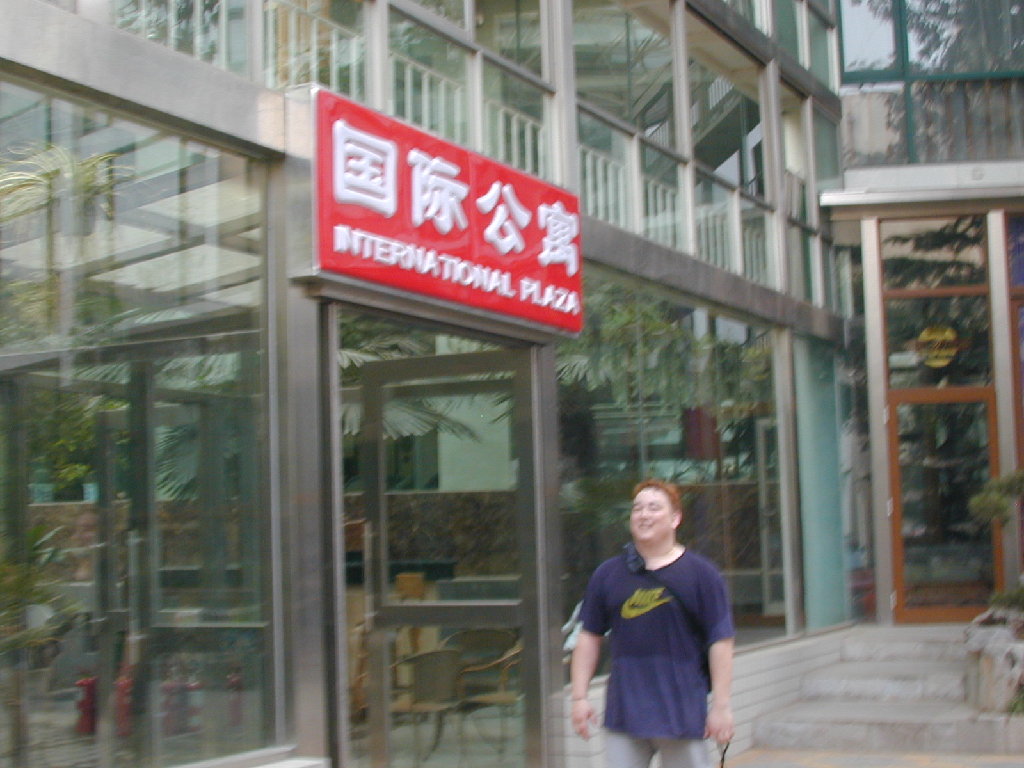 they're even growing rice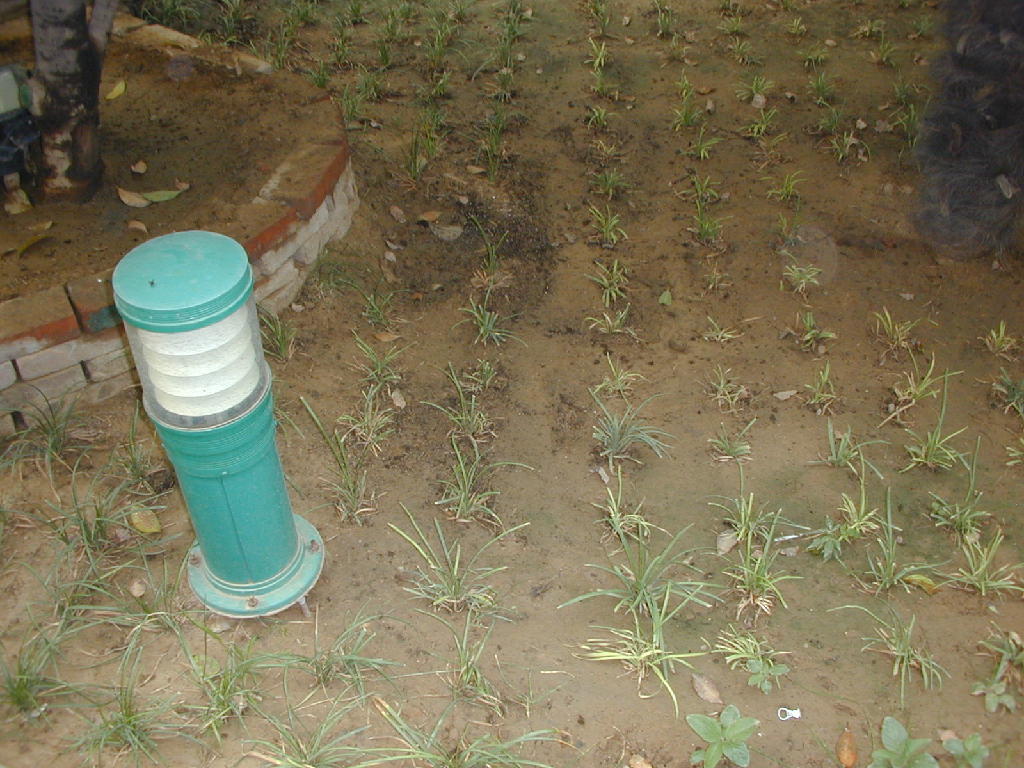 other pictures can be viewed here: http://m87-blackhole.org/photos/China+Trip+06/